What is a Registered Agent?
Read about registered agents and why they are important for small businesses. Includes important information and details about registered agent services.
Updated on October 7th, 2021
The SMB Guide is reader-supported. When you buy through links on our site, we may earn an affiliate commission. Learn more
A registered agent (sometimes called a statutory agent) is an individual who is the official contact for an LLC. Every LLC must have a registered agent on file. The registered agent is the first point of contact if the state needs to get in touch with your business for any reason.
LLCs can appoint owners, employees, or related third parties as a registered agent, as long as the individual is a resident of the state in which the company is doing business. You may need to have registered agents in multiple states if you do business in more than one.
The registered agent is listed when you file your Articles of Organization to form your LLC. Registered agent services provide a registered agent in any state for a flat fee if you do not personally know someone who can perform the task for you.
Best Registered Agent Services:
| Our Rank | Company | Yearly Price |
| --- | --- | --- |
| 1. | | $119.00 |
| 2. | | $125.00 |
| 3. | | $125.00 |
| 4. | | $149.00 |
| 5. | | $149.00 |
| 6. | | $99.00 |
| 7. | | $99.00 |
| 8. | | $120.00 |
| 9. | | $125.00 |
| 10. | | N/A |
The Bottom Line:
If you are starting an LLC, you need to have a registered agent. Whether you use a service or assign someone who you know, registered agents are not optional. Make sure you keep this in mind when you are preparing your Articles of Organization.
FAQs:
Can you be your own registered agent?
Technically, yes. However, many business experts recommend assigning a third party as the registered agent because it can be a demanding responsibility.
Do I need a registered agent for my LLC?
Yes. LLCs are required to have a registered agent.
How do I choose a registered agent?
Choosing a registered agent requires you to consider the following: if your business operates in several states, your registered agent must be able to perform their duties in all states that you operate out of. You should also look for an agent with a good reputation and proven experience as a registered agent.
Can my accountant be my registered agent?
Yes, your accountant can act as your registered agent.
Is a registered agent liable?
Yes. If a registered agent fails to notify the LLC of any lawsuits, the registered agent is liable for money that the LLC is sued for.
Can a registered agent be a member of the LLC?
Yes. Anyone who lives in the state from which the business operates, with a physical address in that state, can be a registered agent.
Can the post office be a registered agent?
No. A registered agent must have a physical address that is not a PO box.
Does UPS offer registered agent services?
Yes. Some UPS branches offer registered agent services. Contact your local UPS branch to find out if they offer this service.
Is Legalzoom a good registered agent?
We rank Legalzoom second in our list of the best registered agent services.
Is a registered agent an owner?
The owner of a business can be the registered agent for that business.
Can I change my registered agent?
Yes. If you wish to change your registered agent you must file the necessary paperwork with the secretary of state.
How much does a registered agent cost?
Registered agent services can cost between $100 and $300 per year, depending on the company used.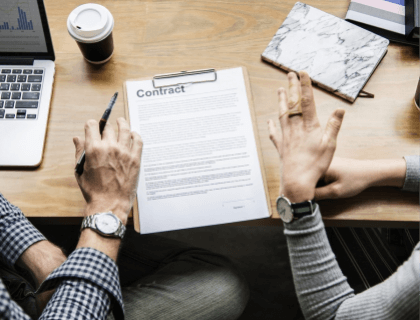 What are the requirements to be a Registered Agent?
Resident of state in which business is incorporated.
Physical address in registered state.
Availability during working hours (most states).
What is the best Delaware registered agent service?
Legalzoom and BizFilings are two of the most popular registered agent services in the state of Delaware, but Delaware Corporate Headquarters is also popular and costs only $45.00 per year.
Where can I find a Florida registered agent?
All of the registered agent services listed above offer their services in Florida. If you want to operate in the state of Florida, you can contact one of the services above to secure a registered agent.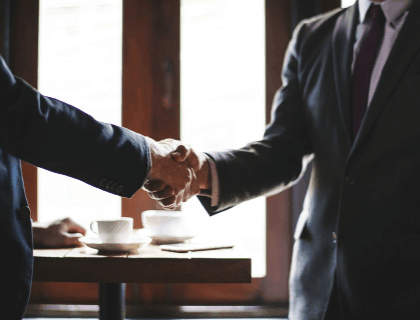 What are a Registered Agent's responsibilities?
Receive official mail.
Correspond with Secretary of State.
Process tax information.
Respond to government inquiries.