LLC Formation Services
Read more about LLC formation services to help you set up a limited liability company. Includes the best LLC formation services ranked, and FAQs.
Updated on January 14th, 2020
The SMB Guide is reader-supported. When you buy through links on our site, we may earn an affiliate commission. Learn more
Our Pick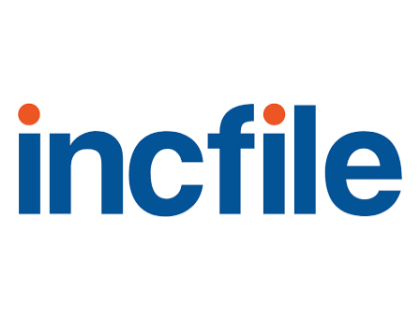 Easiest way to form an LLC, S-Corp, C-Corp or other business.
Get Started
Preparation & Filing of Articles
Free Business Tax Consultation
Verify Company Name Availability
Registered Agent Service (1st Year FREE)
Why We Chose Incfile:
Incfile offers an online platform that is easy to navigate and provides you with lifetime customer support and notifications for important dates and filing requirements. With their free silver plan, Incfile offers their services for free for a year.
Incfile has affordable rates, including a year-long free plan. Starting at just $149.00, excluding state fees, you will have ongoing support for accounting, tax, and legal issues. Incfile has also received many positive customer reviews.
If you are considering starting your own LLC, be sure to read our step-by-step guide. You can also check out our list of the best registered agent services.
Things to Consider When Evaluating LLC Formation Services:
Ask for references and read customer reviews to evaluate the reputation of the company.
If your business needs to operate in multiple states, consider companies that provide their services across those states.
Compare companies and their services to your business needs to choose the best company for you.
Best LLC Formation Services:
| Our Rank | LLC Formation Service | Review |
| --- | --- | --- |
| 1. | | Offers affordable rates and lifetime customer support but EIN registration and operating agreements drafting cost extra. |
| 2. | | Offers fast business formation services and reasonable rates, but EIN registration and Registered Agent services cost extra. |
| 3. | | A reliable service that protects your information and offers strong customer support. |
| 4. | | Offers a wide range of services and forms, but their services can become expensive. |
| 5. | | Assists with the legal matters of your business but does include additional legal expenses. |
| 6. | | Offers affordable business filing services but Registered Agent services are only offered at an additional cost. |
| 7. | | Offers legal compliance aid and free Registered Agent services but EIN registration is extra. |
| 8. | | Offers step-by-step guides and strong customer supports, but Registered Agent services are only included in one of their plans. |
| 9. | | Offers a wide variety of forms and documents for free. Lacks company reviews. |
| 10. | | Offers several packages and a variety of filing services, but LLC formation fees are higher than its competitors. |
FAQs:
What services do LLC formation providers offer?
Name check.
EIN registration.
Preparation and filing of articles.
Expert support.
How long does it take an LLC formation service to set up an LLC for me?
It varies by state, but the average time to file an LLC is 3-4 weeks. Some LLC formation companies offer expedited services where they wrap everything up in 1-5 business days.
What is LLC formation?
Obtaining Articles of Organization documents from the Secretary of State website or office.
Choosing a name for your business.
Completing the Articles of Organization form.
Publishing a notice of your intent to form an LLC (certain states only).
Submitting your Articles of Organization and pay the filing fee.
Creating an Operating Agreement.
How much do attorneys charge to set up an LLC?
On average, attorneys charge between $100.00 - $1,000.00, depending on your needs and location. Using an LLC formation service would be remarkably cheaper.
How much does it cost to set up an LLC?
LLC formation services charge between $49.00 and $100.00, excluding the state filing fee, to set up an LLC for you. State filing fees range from $40.00 to $500.00.
Do I need a lawyer to file an LLC?
No, you do not need a lawyer to file an LLC. You can file the legal paperwork yourself, or use an LLC formation service to set up one on your behalf.