LegalZoom Reviews, Pricing, News, and FAQs
Learn about LegalZoom's online legal services and forms for small businesses. Includes info on LegalZoom, free trials, pricing, reviews, and FAQs
Updated on July 16th, 2019
The SMB Guide is reader-supported. When you buy through links on our site, we may earn an affiliate commission. Learn more
LegalZoom is an online legal services and forms resource for small businesses. Through simplified, self-guided legal services or an independent attorney, LegalZoom's services and forms cover everything from starting a business legally to tax, licenses, and permits.
Pricing:
| Service | Flat Rate Pricing |
| --- | --- |
| Limited Liability Company | $79.00 plus filing fees |
| Corporation (Inc.) | $149.00 plus state filing fees |
| Non-Profit | $99.00 plus filing fees |
| Federal Tax ID | $79.00 |
| 501(c)(3) application | $595.00 |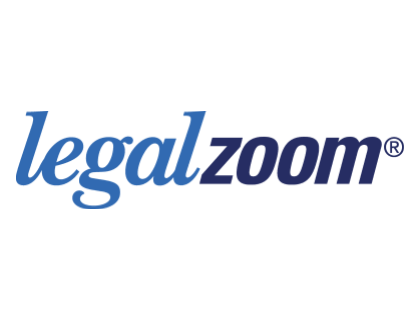 Review:
Pros: Website is nice. Good customer support.
Cons: Services are expensive. Can be slow.
Bottomline: LegalZoom's website is easy to navigate, and it has a wide range of services and forms available, but things can become expensive.
News & Activity:
Key Information:
Reviews:
| Source | Review |
| --- | --- |
| | Ultimately legal zoom provides a lot of services, but it also charges more than the other services, and if time is of the essence, Legal Zoom is the slowest in processing applications. |
| | Haven't used LegalZoom for an LLC, but I have for a provisional patent. They were very good. |
| | I have to say it: LegalZoom is the biggest waste of time and money. |
FAQs:
Is LegalZoom worth the money?
LegalZoom is easy to use and has quick turnaround times for filing and receiving your documents. However, it can be pricey and there have been customer complaints on billing issues. They are also a large company, so their customer support is sometimes slow.
Read our guide to LegalZoom.
How much does LegalZoom cost?
LegalZoom's pricing varies considerably from service to service.
Is a will from LegalZoom legal?
LegalZoom is not a law firm and as such is not permitted to reviews your answers for legal sufficiency. It is also easy to make mistakes when filling in an online will: ZegalZoom disclaims that 80% of people who fill in blank forms online do so incorrectly.
Is LegalZoom.com legit?
Yes, LegalZoom is an online legal service for small businesses to easily handle their paperwork and consult with lawyers when needed. LegalZoom is not a law firm.
What does LegalZoom do for you?
Start a business or file business formation paperwork.
Create legal documents with e-signatures.
Register a trademark or apply for patents or copyright protection.
Consult with a lawyer and get legal documents reviewed.
Get business tax advice.
Is there a LegalZoom free service?
LegalZoom does not offer a free service at this time.
What are some LegalZoom alternatives?
See our full list.