How to Create a Media Kit
Discover tips and advice on how to create a media kit. Our guide takes you through each part of the process, with a template and frequently asked questions.
Updated on March 10th, 2022
The SMB Guide is reader-supported. When you buy through links on our site, we may earn an affiliate commission. Learn more
A media kit is a promotional tool that highlights a business's products, services, previous work, and milestones. Also referred to as a press kit, a media kit helps raise brand awareness by highlighting everything a business, media outlet, or potential investor needs to know about your business.
A media kit is generally used when a business wants to launch a new product or service, attract investors, promote an event, or open a new business. How you format your media kit largely depends on the type of product or service you're promoting.
Follow our complete guide to creating a powerful media kit with 10 easy steps and a free template.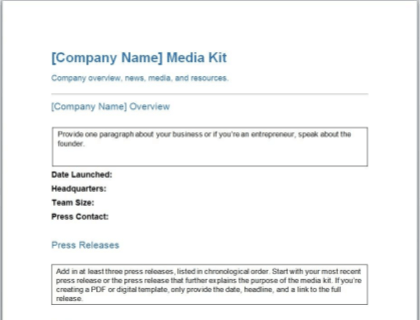 Media Kit Template:
Stay on task and download our free customizable Media Kit template in Word format.
Gather Your Resources:
Your media kit will be filled with different documents, samples, and attachments. While your media kit's contents will largely depend on the purpose of your kit, most media kits include:
Media.
Always make use of high-resolution photographs. You'd typically need a professional photograph of the founder, team members, and the product or service on offer. However, the photographs you use will largely depend on the point of your media kit. For example, if you're advertising your personal cooking blog, you'd showcase images of yourself and prepared meals you've done in the past.
If you're creating a digital media kit, you have more freedom to use digital images, videos, and sound clips. Collect the content that receives the most traffic and add it to your list of media assets.
Testimonials.
Testimonials from previous employers, brands, and customers are a great way to showcase your experience and credibility. Approach customers and previous clients or brands you trust and ask them to write a brief testimonial about their experience working with you. Collect at least five testimonials.
Features or previous work.
These resources are typical for solo entrepreneurs or small businesses that predominantly do their work online. For instance, media influencers will list their previous collaborations in this section, as well as their posts that garnered the most traffic. However, small businesses can also list their popular products and services. To complete this section, you'll need to work off of your statistics.
Statistics.
Statistics can either make or break your media kit proposal. It will be one of the first sections media outlets or potential investors look for. Therefore, your statistics should be up to date and detailed. Collect all statistics that are newsworthy and relevant to the media kit's point. For example, if you're advertising your business's perfume products include your profit and sales statistics.
Our Pick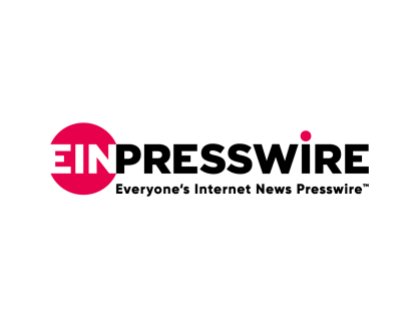 Get your press release seen by journalists, as well as business, industry, and government professionals.
Get Started Free
Indexed by search engines.
Distributed to U.S. TV and radio.
Distributed to World Media Directory.
How to Create a Media Kit:
1. Write a brief introduction.
Include a concise and informative summary of your business. Even if your media kit is about a new product, service, or event, the introduction should still focus on the business that's offering the products and services, or hosting the event.
Only one paragraph long, the introduction can either share your mission, history, experience, personal story, or the "why" behind your business. Include a professional headshot of the founder, business logo, or your team. This simple detail adds authenticity to the media kit.
If you're a solo entrepreneur creating a media kit for your personal brand, the overview could also be about the founder of the business. If you choose to write a brief "about me" introduction, write in the first person. This adds a more personal touch.
Some businesses opt to include an introduction about the founder and the business. However, we recommend using one or the other because your media kit will also include a backgrounder which details the same information. This will help avoid repetition.
Introduction Example:
About Me:
"I am a New York-based writer and professional cook of Italian descent, with over three million followers across multiple social media platforms. I work as a freelance restaurant reviewer, blogger, and food channel podcast host. I hold a degree in food preparation with a distinction in food styling from the New York City Culinary Institute."
Company Description Example:
About Little Italy:
"Little Italy is a family-owned restaurant that specializes in homemade Italian cuisine. Situated in New York's bustling Restaurant Row district, the Little Italy restaurant was established in 1907 by Mama Amara and her two sons Marco and Mario Romano after the passionate cook was inspired to start her own authentic restaurant for families in her community."
2. Add notable press releases.
If you're simply showcasing your business, you can include three press releases which highlight milestones your business has reached. The press releases you choose should provide journalists with different angles. Send different press releases, such as media advisories for an event you've hosted or follow-up articles that detail the success of a new service.
Start by listing the most recent press release. This section should be in chronological order. If you're creating a digital copy, you can simply add links to the press release. But be sure to add the date, headline, and a link to the full release.
If your media kit is about a specific subject, like a fundraising event or release of a new product, your first press release should be about the product or event in question. This means you'll need a new press release created from scratch.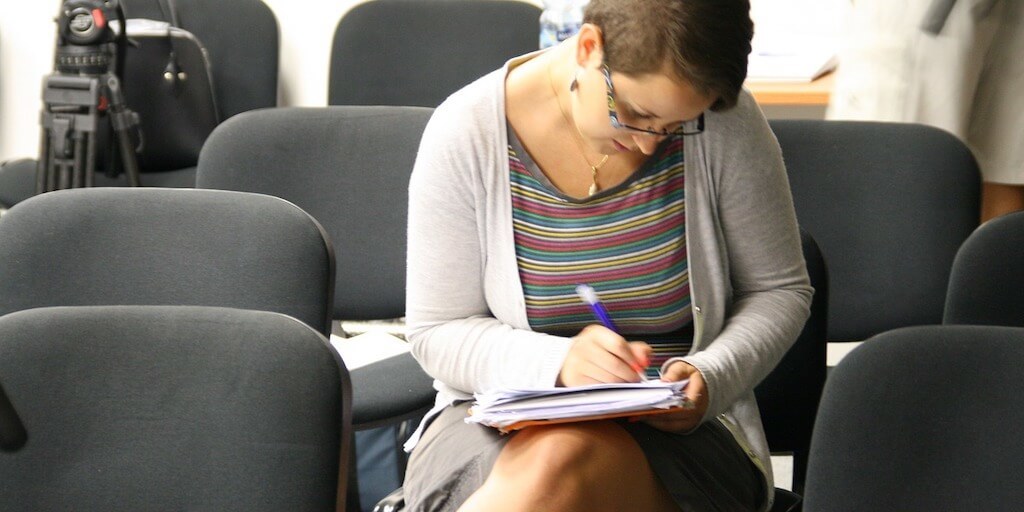 Learn how to write an attention-grabbing press release. Our guide takes you through each part of the process, with a free template and samples.
Jan 8, 2023
Include media mentions.
If your business has been interviewed or featured in articles or blog posts, share this information as well. Focus on including media mentions from prominent media outlets. Digital media kits can include links to any media mentions, including podcast interviews, video interviews, and online articles.
3. Provide a backgrounder.
A backgrounder is an informational document attached to press releases, media advisories, and media kits. While backgrounders are common for small businesses or startups looking to introduce their business to the media, many established businesses also opt to add a backgrounder because it provides journalists with more information about the company or the product they're marketing.
Provide a description of the product, service, or event. A media kit can be sent for various reasons, including the launch of a new product, service, or event. For these types of media kits, it's wise to include a brief description of the product or service you're launching or the event you're hosting.
Focus your backgrounder. Avoid going off-topic when writing this section. Instead, stick to writing about the media kit's purpose. For example, if your media kit is about a new online payment service being launched, your backgrounder will focus on that service and how it came to be.
A backgrounder should include:
A brief description.

Company history.

Company milestones and awards.

Product, service, or event description and overview.

Vision and mission statement.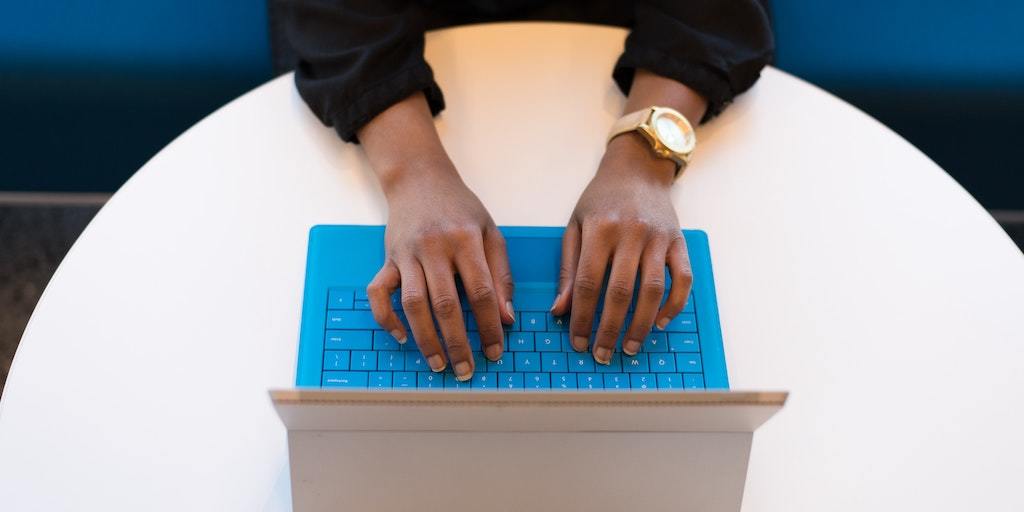 Learn how to write an effective and informative backgrounder with our step-by-step guide. Includes a free template, examples, and frequently asked questions.
Mar 10, 2022
4. Showcase your statistics.
Journalists and potential collaborators or investors will want to know what kind of results they can expect from working with your business. Statistics are a great way to prove why your business is newsworthy or worth the investment because they show your website traffic, trends, and audience demographics.
Make sure your statistics are easy to read and understand. If done wrong, your statistics section could be overwhelming and complicated to interpret. This could turn off some investors or journalists. To avoid this outcome, list your statistics with graphics and make sure they're labeled correctly.
Important Statistics:
The statistic you include depends on the purpose of your media kit. For instance, if you're launching a new product, your statistics will include your audience demographics and profit projections. However, most media kits should include the following:
Website traffic.
This is a very important statistic for e-commerce businesses like Amazon or Target's online store. These statistics highlight the size of your customer base and their shopping trends. Be sure to share information like your bounce rate, monthly unique visits, page views, and duration of visitors.
For solo entrepreneurs, bloggers, or small businesses like online boutiques, your website traffic will mainly showcase your page views and the items or posts that received the most traffic.
Audience demographics.
Your audience demographics are important for your personal success and the reader, who may be interested in your type of customer and their shopping habits. You can easily have access to your audience demographics like age, location, and gender by using social media analytics or Google Analytics.
Social media traffic.
Businesses will want to know about your social media reach. List all the social media platforms you're available on and include your number of followers on each. If your social media reach has experienced significant growth in a short period, mention how quick your numbers have grown and explain how you managed to achieve this.
Growth statistics.
How has your business grown since its inception? This is the ideal opportunity to showcase your business milestones by using images like graphs. Start this section by listing your initial business goals, and then lead to the statistics that showcase how you've obtained these goals.
Use data analytics tools. Besides social media analytics, you may find it hard to obtain the correct statistics if you don't have a system in place that helps monitor the numbers and traffic. Data analytics tools are a great way to stay updated on your latest figures and statistics. We recommend tools like Klipfolio and Google Analytics, which help users manage their traffic, audience demographics, and much more.
Find the best data analytics tools on the market. Includes reviews, info on pricing, and frequently asked questions.
Jan 31, 2023
5. Include media assets.
Your media assets should be listed by your resources section, which should provide all the materials media outlets need to write a good article. For this section, you can include photographs, samples, and infographics. If you're creating a digital media kit, you have the opportunity to also include promotional videos and downloadable logos.
Showcase your previous work. If you've already worked on big collaborations, mention these in your resources section. You can either list the company names and logos or include more in-depth case studies or samples. This is also an ideal chance to showcase statistics and figures from previous partnerships, campaigns, or events.
Add your testimonials. Including testimonials helps add credibility and professionalism. Make sure you add testimonials from recent customers or business experts that hold weight.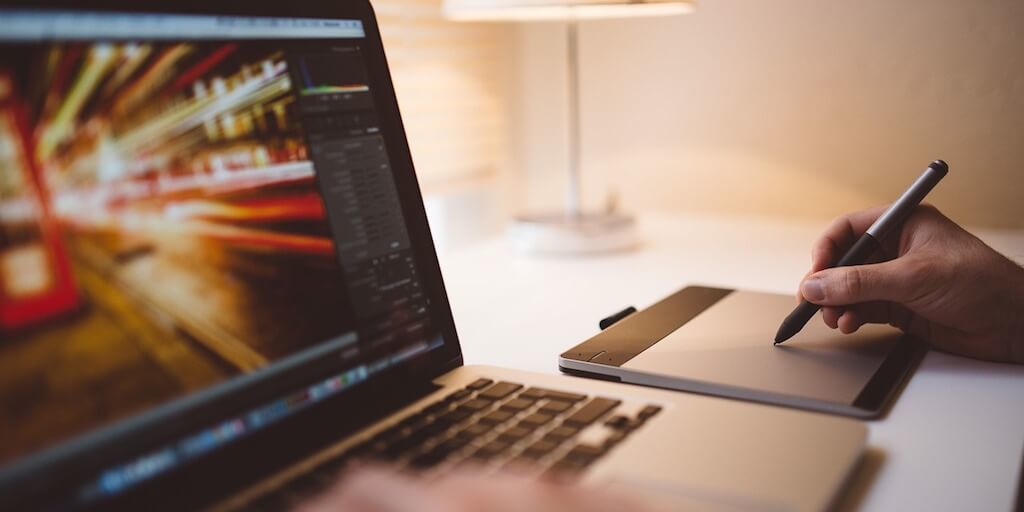 A list of the top digital asset management software systems along with customer ratings and FAQs related to digital asset management.
Jan 25, 2023
6. Write about your founders and employees.
If you chose to include an introduction that highlights your business, you can now add a brief one-page section that's about your founder or founders, as well as your employees. For a more personal touch that will help your media kit stand out, provide a professional image of your founder and a group employee photograph.
Include your founder's history and talk about your employee's work ethic. This section can be short and straightforward. However, try and use this space to help further encourage sponsors or media outlets to work with you.
7. Add contact information.
Following your introduction, list the immediate contact details of the person who can be interviewed. This can include the founder, a Public Relations contact, or any individual of relevance. If your media kit's aim is to inform investors or media outlets about your business in general, include your business's contact details, as well as a media or marketing contact.
Your contact details should include:
Email address.

Phone number.

Postal address.

Company website.

Social media handles.
8. Proofread your media kit.
As with any document that will be sent to prospective partners or media outlets, making sure you proofread and continuously edit your media kit is important. This document represents both you and your sponsors or partners, therefore it's vital that the document is free of errors and misinformation.
Tips for proofreading your media kit:
Read out loud.

Ask a fellow employee or trusted peer to proofread it.

Identify common errors and proofread for one error at a time.

Print a hard copy and make edits in red pen.
Always convert to PDF once complete. Your media kit should not be sent out in Word format as this may give readers the freedom to make changes.
9. Distribute your media kit.
Who do you send your media kit to? In the media industry, it's a common rule that you don't send media kits to any journalist or features editor. Media kits should only be presented once a media outlet is interested in your story or if you're campaigning for a collaboration.
Consider first sending a press release to media outlets that serve your target audience, and if the media outlet is interested in working on a story, you can then send a full media kit. For maximum exposure, we recommend sending your press release through a professional press release distribution service.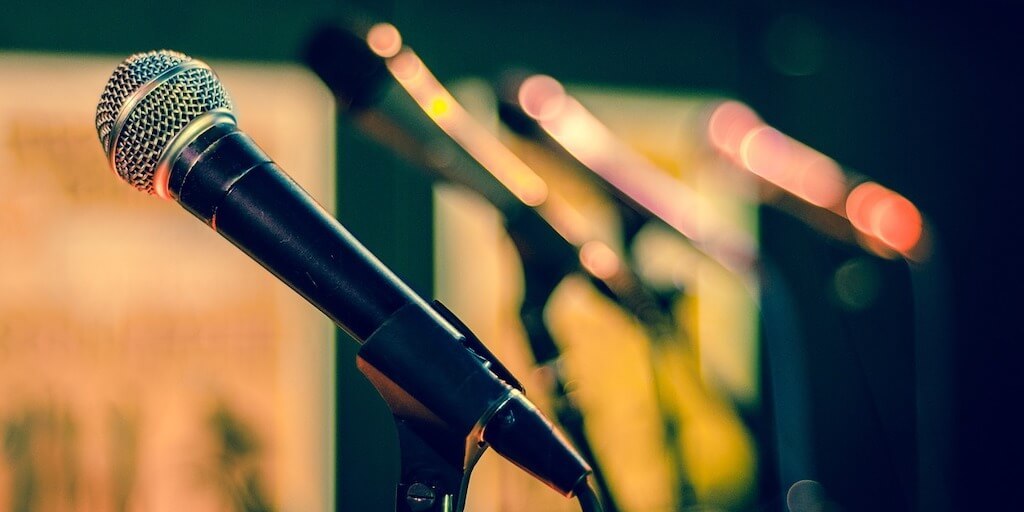 Compare eReleases, EIN Presswire, 24-7pressrelease.com, and other top press release services. See pricing, features, ratings, and reviews.
Sep 18, 2023
Tips for Creating a Successful Media Kit:
Be honest.
Be forthright about what your business has to offer. Follow this statement with real statistics and figures. Don't try and manually improve your numbers or lie about the quality of services you can provide. Brands and businesses will work off of your media kit, so any false information will be what they base their expectations from.
Keep it brief.
Media kits are already full of documents and information readers will have to absorb. Therefore, try to only include necessary information and avoid creating a media kit that's super detailed and long.
Research other media kits.
Learn from your peers and competitors by researching their media kits. What do they include? Is your media kit formatted correctly? Find businesses in your niche with a media kit and use it to give you inspiration.
Keep your media kit up-to-date.
Make a note on your calendar to remind yourself to update your media kit or advertising page every two or three months. The frequency of your update will also depend on whether you have a digital or hard copy media kit.
Add it to your business website.
Make sure your media kit is easily accessible by adding it to your business's website. Most businesses will advertise an email address that directs potential partners or collaborators to a marketing employee, who will then send an attachment of a hard copy media kit. However, for those with digital media kits, consider adding a direct link from your websites "About" page.
FAQs:
What is in a media kit?
A media kit is an informational marketing document that showcases a business's statistics, products, services, and history. This document is then professionally presented to potential sponsors, collaborators, media outlets, or even investors.
What is a media kit for influencers?
A media kit for influencers is a promotional tool that helps communicate why their platform is ideal for sponsorship and marketing. The document will generally be in a digital format and include a brief description, statistics, social media handles, previous work samples, and testimonials.
How much is a media kit?
A media kit is completely free if you choose to create it yourself. You can download our free, customizable template in Word format to get started.
Who needs a media kit?
Businesses looking to market a new product or service.
Bloggers and social media influencers.
Businesses hosting an event.
How long should a media kit be?
The length of your media kit may vary according to the type of business you operate and the purpose of your media kit. However, we recommend media kits that range between three and 10 pages.
What is a digital media kit?
A digital media kit refers to a downloadable version of a media kit. It includes all the same sections listed above but in a digital format.