HelpSpot Review
Learn about HelpSpot Appointment Scheduling Software. Includes info on HelpSpot, free trials, pricing, customer reviews, and FAQs.
Updated on April 26th, 2019
The SMB Guide is reader-supported. When you buy through links on our site, we may earn an affiliate commission. Learn more
HelpSpot is an appointment scheduling software that offers email tracking, flexible customer service options and ticket management tools, among other features.
HelpSpot Pricing:
HelpSpot offers custom pricing based number of agents.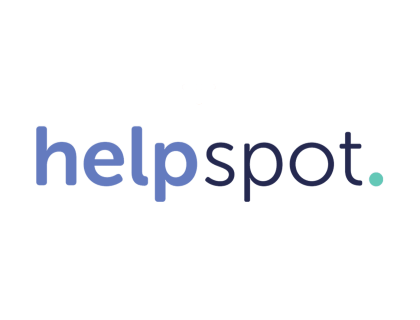 HelpSpot Review:
Pros: Easy to use and excellent search features.
Cons: Dated user interface with frequent bugs.
Bottomline: HelpSpot is a reliable appointment scheduling software.
HelpSpot Key Information:
| | |
| --- | --- |
| Owner | |
| Founded | 2005 |
| Headquarters | Poughkeepsie, NY |
| Phone Number | 1 (845) 533-5044 |
| Address | 2600 South Rd Ste 44-175, Poughkeepsie, NY, 12601 |
| Website | |
HelpSpot FAQs:
Is there a HelpSpot free trial?
HelpSpot offers a fully-featured 21-day free trial of its software.
Where can I find the HelpSpot login?
Go to helpspot.com and click "Manage Your Account" in the top-right corner of the home page, or sign in directly here.
Are there any HelpSpot alternatives?
HelpSpot Customer Reviews:
| Source | Review |
| --- | --- |
| | We use Helpspot (https://www.helpspot.com). They regularly update it and have been responsive to bug reports and technical support questions. It seems to work well and doesn't get in the way of us doing our jobs. I'd say I'm a happy customer of this software. |
| | We tried out several helpdesk solutions like liveagent, kayako, h2desk and hesk and finally settled on Helpspot because its great stability and unlimited flexiblity. Ian and Rebecca also provide great support for their script which is also handy from time to times. It's also possible to purchase themes to style the admin side of Helpspot via http://www.jadove.com/helpspot-admin-themes |
| | A couple of months ago, we moved from Mailroom to HelpSpot to manage e-mail support for the Use Tasks service. We liked the concept of Mailroom, but the execution left a little to be desired. I'd been aware of Ian Landsman and his work on HelpSpot for a while, but hadn't really investigated it thoroughly because I didn't have a need for it at the time. Luckily, he saw my post on Mailroom and got in touch. After months of things not quite working as we wanted them to in Mailroom, we finally made the move to HelpSpot. Naturally, a day or so before we cut over, Mailroom rolled out a big upgrade. However, we had already decided to make the move, so we never really even experimented with the new Mailroom features (a quick glance showed them looking better, but not everything we wanted). This should be a cautionary tale for web application service providers: lots of little upgrades are much better than an occasional mammoth upgrade. Showing your users that your product is alive and well and growing is important. One of the main deficiencies with Mailroom from our perspective was the ability to set up reply templates and choose them when replying to an e-mail. Mailroom claimed to have an algorithm for choosing the right template, but it seemed to just suggest previous replies in reverse chronological order. Trying to get to a reply from a few months back was a tortuous "click through every single reply" process. HelpSpot really excels at this. We've set up a few basic templates, organized them into folders, and it is extremely efficient. The auto-assignment settings and reminders work very well too. A little "nag" e-mail if something hasn't been taken care of is a great thing. HelpSpot also gives you nice admin reports showing the time to resolution on new requests and a bunch of other stuff that we really don't use at this point. If you're looking for a web-based product to help your team deal with support e-mail, I recommend taking a look at HelpSpot and seeing if it will fit your needs. |
| | We are using HelpSpot and it seems to work well. Not sure if it connects to O365 though. |