Top Free Employee Scheduling Apps
Learn more about the best free employee scheduling apps for small businesses. Includes frequently asked questions.
Updated on November 2nd, 2022
The SMB Guide is reader-supported. When you buy through links on our site, we may earn an affiliate commission. Learn more
Free employee scheduling apps can be used in small businesses to create employee schedules. These apps are also useful for setting aside time for meetings or other company priorities.
Read More:
Employee Scheduling App - Discover the best paid apps for creating and managing employee schedules.
Booking Software - Learn more about the best software for scheduling meetings, managing shifts, and planning events.
Free Small Business Apps - Find the best free apps for small businesses.
Small Business Apps - Discover the best small business apps.
Why We Chose When I Work:
When I Work offers great features, including a schedule builder, time and attendance tools, availability and time-off management, shift trading, and iPhone and Android apps.
When I Work is great for small businesses as they offer a free 14-day trial that includes simple scheduling and communication for one team or location.
When I Work offers great functionality, an easy-to-use interface, and is an effective scheduling tool. It has received many positive customer reviews.
Things to Consider When Evaluating Free Employee Scheduling Apps:
Scheduling apps can help with specific tasks, so develop a list of your unique scheduling requirements to determine how advanced your scheduling app needs to be.
There are two categories of scheduling apps: on-premise and cloud-based. Determine how much accessibility you need so you can choose the best category for your business.
Test out your top picks for ease of use so you can spend the least amount of time on scheduling.
Best Free Employee Scheduling Apps:
| Rank | Name | Offer | Review | Learn More |
| --- | --- | --- | --- | --- |
| 1. | | 14-day free trial. | Easy to use with great mobile functionality but does not offer email integrations. | |
| 2. | | Free - unlimited. | Wide range of features but is not compatible with iOS. There is no mobile app. | |
| 3. | | Free up to 5 users. | Easy to use software with document management and employee database management tools, but the free plan does not include timesheets and attendance features. | |
| 4. | | Free for one location. | Offers a comprehensive list of features, not all of which are available on the free version. | |
| 5. | | Free up to 3 users. | Simple and user-friendly with great basic features but the clock in/out function could use improvement. Slight learning curve. | |
| 6. | | Free - unlimited. | Quick and accurate scheduling with reminder feature. Administrators cannot disable chats or remove chat rooms. | |
| 7. | | Free up to 40 monthly bookings. | Very customizable and offers a great support team but there is no mobile access. | |
| 8. | | 14-day free trial. | Easy to use with a good support team. Lacks a designated master employee schedule for every position. | |
FAQs:
Can multiple users access free employee scheduling software?
Free scheduling software tools allow for multiple users who can edit schedules and add new items. This is convenient when your business has several managers who need to be able to access and edit schedules.
Can I share my free scheduling app with my employees?
You can allow your employees to view your free online appointment scheduling software so that they are aware of their own shift schedules.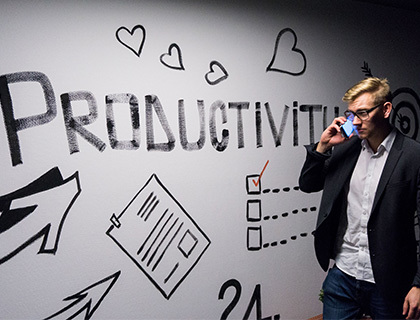 What are some free Employee Scheduling Apps?
Can I access my free online schedule maker on my mobile device?
The majority of free schedule maker tools can be downloaded as apps for mobile devices so that employees and business owners can access them on-the-go.