Best Employee Scheduling Apps for 2023
Find out how an employee scheduling app can benefit your business. Includes info on pricing, ratings, and FAQs.
Updated on January 24th, 2023
The SMB Guide is reader-supported. When you buy through links on our site, we may earn an affiliate commission. Learn more
An employee scheduling app enables businesses to automate the process of creating and managing staff schedules, helping to increase productivity and efficiency.
Also Consider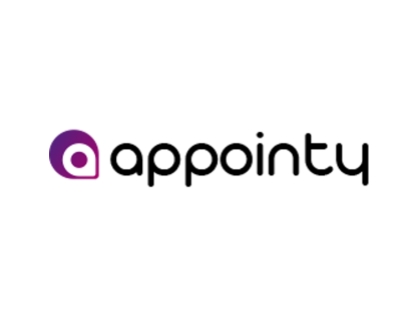 Simple, functional, all-in-one scheduling software.
Sign Up Free
Increase productivity.
Attract customers.
Schedule online.
Best Employee Scheduling Apps:
| Rank | Name | Offer | Review | Learn More |
| --- | --- | --- | --- | --- |
| 1. | | From $49.00 /mo. | The platform is ideal for users with both basic and advanced employee event scheduling needs. | |
| 2. | | From $30.00 /mo. | A user-friendly app that caters to small and mid-sized business and offers shift scheduling, team communication, and automated reminder tools. | |
| 3. | | From $2.99 /user /mo. | Key features include GPS tracking, attendance audit, shift planning, and robust third-party integrations. | |
| 4. | | From $5.50 /user /mo. | A powerful HR platform with attendance, shift scheduling, timesheets, and performance management solutions. | |
| 5. | | From $34.95 /location /mo. | The software helps users simplify shift scheduling, team communication, and implement operational standards. However, there is no live chat support. | |
| 6. | | From $3.00 /user /mo. | Resource Guru offers budget-friendly plans and advanced resource management tools, as well as comprehensive third-party integrations. | |
| 7. | | Contact for quote. | The employee scheduling software scales with individual businesses and includes mobile access, advanced reporting, and data exporting. | |
| 8. | | Contact for quote. | An intuitive platform that features hourly shift scheduling, employee engagement, and change management solutions. | |
| 9. | | From $2.75 /user /mo. | The software offers attendance management and team communication tools, but lacks robust third-party integrations. | |
FAQs:
What is the best app for scheduling employees?
Is there an app for employee scheduling?
Yes, there are a range of employee scheduling apps available.
How do you schedule an employee?
Obtain a employee scheduling app that works for your business.
Create a team-wide communication process.
Distribute the schedule quickly.
Honor your employees time-off requests.
Ask your employees opinions.
Allow employees to find their own substitutes.
What is the price range of an employee scheduling app?
Employee scheduling apps range in price from free to $80.00 or more per month depending on the number of employees you have. Some providers charge a base price while others offer free packages to single users.
Why is employee scheduling important?
An employee scheduling app helps businesses in a range of industries to increase productivity, improve communication, track performance, and create and edit schedules in one all-inclusive tool. This allows them to save time and money in the long-run.
What is an employee scheduling app?
Apart from creating and managing schedules, employee scheduling software enables time tracking and attendance as well as the management of staff availability including vacation time, sick leave, and overtime.
Depending on the package you choose, capabilities can include sharing timesheets with employees, reporting, payroll and invoicing, performance management, standby lists, team communication.
Can I integrate my employee scheduling app with other software?
Yes, many providers offer third-party integrations including POS, payroll, API, and other applications.
What is the best employee scheduling app for small-medium businesses?