Business Security Camera Software
Learn more about security camera software for small businesses. Includes pricing and frequently asked questions about security software.
5 min read • Last updated on January 7th, 2019
Business Security Camera Software
Security camera software is a type of program that allows you to transform a computer into a surveillance system for home security or to monitor a small business. The software works with webcams and IP cameras and sends out alerts when motion is detected.
Best Security Camera Software for Small Business:
| Company | Average Customer Rating | Minimum Price |
| --- | --- | --- |
| | 4.0 | $7.95 /mo. |
| | 3.3 | Free. |
| | 3.8 | Free. |
| | 4.4 | Free. |
| | 3.8 | Free. |
| | 4.6 | Free. |
| NetCam Watcher | 3.3 | Starting at $69.00. |
| Sighthound Video | 3.0 | $60.00 for license. |
| | 4.0 | Free. |
| Security Monitor Pro | 3.1 | $89.95 for license. |
| Blue Iris | 3.5 | Starting at $29.95. |
| | 3.0 | Free. |
| | 3.0 | Free. |
| | 3.0 | Free. |
| | 3.5 | $69.95 for license. |
Business Security Camera Software FAQs:
What is the price range of computer security software?
Computer security software ranges between $0.00 and $89.95 for a license.
How does internet security software work?
Security camera software (also known as video management software), is a surveillance system that enables live streaming and video recording via a webcam or security cameras. The software is installed and configured on a PC. When motion is detected, the webcam security camera will automatically start recording and alert the owner. When you leave the premises you will be able to monitor your business or home from a mobile device or web browser. With this particular security camera system, you do not need an NVR to capture and store video footage.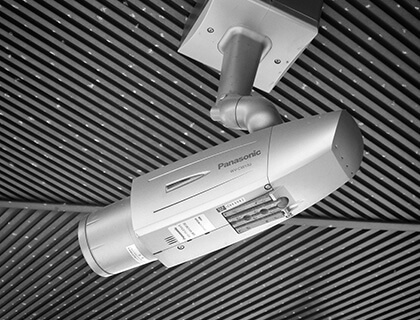 How many cameras can be monitored simultaneously?
Video management systems allow you to connect as many webcams, microphones, and security cameras as you want. Certain camera systems, like Sentry Vision, are only compatible with webcams.
Can I schedule my cameras to start recording at a certain time?
Yes, you can schedule your webcam and security cameras to start and stop recording at any time of the day or week.
What happens if the power is cut?
If you lose power, your computer will shut down, but all recordings are sent to a remote FTP server to review later. In addition, battery-powered IP cameras do not require a power supply to work and will continue to record.
Are there any free options?
Yes, check out our article on free security camera software.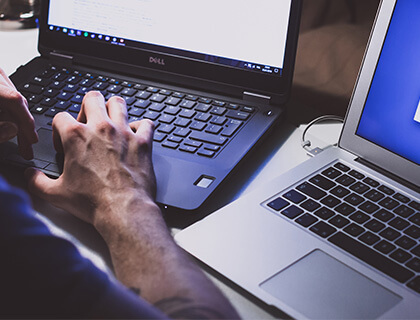 What are the different functions that can be configured?
Motion and sound detection.
Record movement.
Remote commands.
Talk function.
Text-to-speech.
Desktop capturing.
Snapshots.
Email and SMS alerts.
Unlimited camera setup.
Live streaming.
Upload videos to Dropbox, Google Drive etc.