Best Applicant Tracking Systems for Canada
Learn more about the best applicant tracking systems for Canadian businesses. Includes software ranked with pricing and reviews, as well as FAQs.
Updated on May 2nd, 2023
The SMB Guide is reader-supported. When you buy through links on our site, we may earn an affiliate commission. Learn more
Updates:
Updated 1st of May 2023
We updated the comparison between Betterteam Solo and Breezy HR Bootstrap.
Updated 12th of September 2022
We updated the ranked table and added comparisons to our top software's plans.
Applicant tracking systems (ATSs) allow Canadian employers to streamline the recruitment process. Although there are various free and paid multinational options available, selecting a Canadian-operated ATS can help your business remain compliant with the many federal and provincial labor laws and regulations in each province.
Our Pick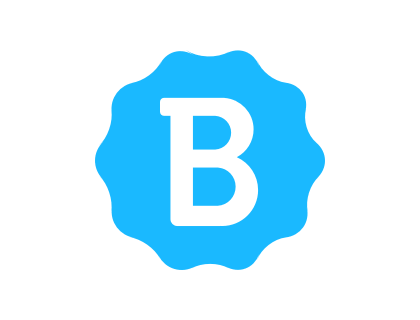 Post a job to 100 free job boards with one submission.
Post Jobs for FREE
Completely free trial, no card required.
Reach over 250 million candidates.
Why We Chose Betterteam, Breezy HR, and Zoho Recruit:
Our top pick is Betterteam, a global ATS that allows businesses to post vacancies on multiple job boards with one submission. The platform offers several affordable packages for small to mid-sized companies.
Its standout features include access to candidate profiles, mobile-optimized tools, and HR templates for job descriptions and interview questions for a wide variety of industries.
Our second choice, Breezy HR, streamlines the recruitment process with a comprehensive set of hiring tools, including candidate management, onboarding, and premium customer support. With both free and paid packages available, the platform is well-suited to companies with varied budgets and hiring needs.
In third place in Zoho Recruit, a cloud-based ATS that features advanced recruitment solutions, including AI-powered hiring assistance, customization options, and multi-language support. The platform has both free and paid packages available for staffing agencies, corporate HR, and temporary workforce recruiters.
Things to Consider When Evaluating Applicant Tracking Systems for Canada:
Canada has different sets of labor legislation across the country. Be sure to choose an ATS that will ensure compliance with labor regulations specific to your province.
A good ATS can help businesses comply with data storage laws, and keep track of employees' social security number (SIN) documents to ensure that they are eligible to work in Canada.
An ATS should streamline the hiring process, reduce the cost per hire, improve the candidate's experience, and provide analytics to improve future recruitment.
Best Applicant Tracking Systems for Canada:
| Rank | Name | Offer | Review | Learn More |
| --- | --- | --- | --- | --- |
| 1. | | From US$39.00 /mo. | Allows companies to easily post jobs, source resumes, and track applicants. The platform features an intuitive user interface and an affordable pricing structure. | |
| 2. | | Free and paid options. | An all-in-one applicant tracking system with resume parsing, robust HR integrations, interview scheduling, background screening integrations, and more. | |
| 3. | | Free and paid options. | The software allows businesses to build an effective talent pipeline and source candidates with ease. It features a wide range of integrations for streamlined HR processes. | |
| 4. | | Contact for quote. | A user-friendly ATS that caters to businesses of all sizes and offers standout hiring tools, but lacks a free trial or free plan. | |
| 5. | | From US$99.00 /job /mo. | The platform suppprts the entire recruitment process with comprehensive job distribution, candidate engagement, and onboarding solutions. Advanced features include AI-powered candidate matching and video interviewing tools. | |
| 6. | | From US$165.00 /mo. | An intuitive ATS that offers robust applicant screening tools, custom workflows, and live chat support, but lacks built-in onboarding solutions. | |
| 7. | | Free and paid options. | The software includes comprehensive applicant tracking, performance management, and payroll services, but there is no live chat support available. | |
| 8. | | $600.00 /mo /job. | The platform offers advanced candidate assessment and scoring solutions, as well as job distribution and custom job board sites. However, it does not offer candidate messaging or onboarding tools. | |
| 9. | | From $59.00 /mo. | An easy-to-use ATS that features custom workflows, job distribution, onboarding, team collaboration, and live chat support. However, the platform lacks a mobile app. | |
| 10. | | From $19.00 /mo. | With a free trial, AI-powered candidate matching, robust CRM tools, and multi-language capabilities, the platform is a suitable choice for users in search of an all-in-one recruitment solution. | |
| 11. | | Contact for quote. | This ATS offers basic hiring solutions, such as job distribution, candidate assessments, and in-depth reporting, but lacks core features like onboarding tools, live chat support, and a mobile app. | |
Pros and Cons:
Pros
Job posting and resume tracking can be automated.
Most platforms integrate with CRM and HR systems for added convenience.
Open positions in your company can get national exposure.
In most cases, responsive customer support and onboarding tools are available.
Cons
Labor laws in Canada differ between provinces, so your ATS may need to be customized.
An ATS may be costly for small businesses that only hire occasionally.
Premium and enterprise plans can become costly.
Comparisons Between Leading Competitors:
We compared packages offered by Betterteam, Breezy HR, and Zoho Recruit to help you find the perfect fit for your business.
Betterteam Solo vs. Breezy HR Bootstrap:
Both Betterteam and Breezy HR feature a basic plan aimed at businesses that hire occasionally. While Betterteam Solo is US$39.00 for a single monthly job post, Breezy HR Bootstrap is free for a single vacancy.
Betterteam Solo distributes listings to more than 100 job boards, while Breezy HR Bootstrap's network reaches over 50 job boards, giving vacancies less exposure. However, Breezy HR Bootstrap is the more feature-rich option, offering multi-language support, branded career sites, and background screening integrations.
Comparison Between Betterteam Solo and Breezy HR Bootstrap:
| Feature | Betterteam Solo | Breezy HR Bootstrap |
| --- | --- | --- |
| Price | US$39.00 /mo. | Free. |
| Job syndication | ✓ | ✓ |
| Resume tracking | ✓ | ✓ |
| Multi-language capabilities | x | ✓ |
| Activity dashboard | ✓ | ✓ |
| Mobile app | x | x |
| Live chat support | ✓ | ✓ |
Breezy HR Business vs. Zoho Recruit Enterprise:
The Business plan is Breezy HR's top package, priced at US$479.00 per month. The plan's standout features include unlimited vacancies, candidate assessment integrations, and offer management.
By comparison, Zoho Recruit Enterprise is more affordable at US$50.00 per user per month for corporate HR but only allows for 20 active listings. However, it is slightly more feature-rich than Breezy HR Business, offering AI-powered candidate matching and advanced automation.
It is worth noting that users are charged extra for premium support with Zoho Recruit, whereas the Breezy HR Business plan includes priority support.
Comparison Between Breezy HR Business and Zoho Recruit Enterprise:
| Feature | Breezy HR Business | Zoho Recruit Enterprise |
| --- | --- | --- |
| Price | US$479.00 /mo. | US$50.00 /user /mo. |
| Unlimited vacancies | ✓ | x |
| Built-in video interviewing | ✓ | x |
| AI-powered candidate matching | x | ✓ |
| Custom roles and permissions | ✓ | ✓ |
| Advanced automation | x | ✓ |
| Priority support | ✓ | x |
FAQs:
What is an applicant tracking system?
An applicant tracking system allows businesses and recruitment agencies to facilitate and streamline the hiring process. Typically, its features include resume parsing, job distribution, candidate screening, hiring analytics, and more.
How much does an ATS cost in Canada?
ATS software can cost anything between US$39.00 and $250.00 per month, depending on the number of users and the pricing structure of the provider. Many platforms also offer free plans with basic hiring tools, and there are typically premium or enterprise packages available for businesses with large-scale hiring needs.
Do I have to choose an ATS for my business in Canada?
While not compulsory, it is advisable to choose an ATS based in Canada for local hiring. Canadian-operated ATS companies are cognizant of local labor laws and regulations, which will help your business maintain compliance. Take a look at our top choices for more information.
What is the best ATS system in Canada?