Google Fi
Learn more about Google Fi's plans, pricing, key information, and frequently asked questions.
Updated on June 23rd, 2023
The SMB Guide is reader-supported. When you buy through links on our site, we may earn an affiliate commission. Learn more
Google Fi, (formerly Project Fi), is a phone plan that offers services such as telephone calls, SMS, mobile broadband, and international coverage across three leading networks - T-Mobile, Sprint, and U.S. Cellular.
Pricing:
| Number of Users | Monthly Pricing |
| --- | --- |
| 1 | $39.00 |
| 2 | $54.00 |
| 3 | $69.00 |
| 4 | $84.00 |
| 5 | $99.00 |
| 6 | $114.00 |
International Plan Features:
| Feature | Pricing |
| --- | --- |
| Voice calls (non Wi-Fi) per Minute | $0.20 |
| Data (high speed) per GB | $10.00 |
| Bill Protection - flexible plan for your data coverage depending on your needs | Unlimited |
| Unlimited SMS - send messages to any number in 200+ destinations worldwide | Unlimited |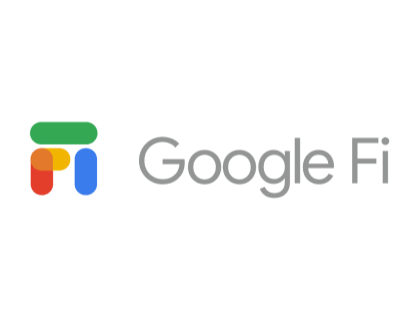 Review:
Pros: Offers flexible billing depending on your data usage. No extra costs for international roaming.
Cons: Not all phones are compatible with Google Fi.
Bottomline: An easy-to-use mobile service with strong international coverage.
Key Information:
| | |
| --- | --- |
| Founders | |
| Founded | 1998 |
| Headquarters | Mountain View, California, United States |
| Parent Company | |
| CEO | |
| Number of Employees | 98,000 |
| Address | 1600 Amphitheatre Parkway, Mountain View, CA 94043 USA |
| Phone Number | 1 (855) 486-4299 |
| Website | |
Reviews:
| Source | Review |
| --- | --- |
| | I've been using Fi since early December and have had exactly 0 problems in that time. I like it more than Sprint and since my wife and I combine for about 2 gb of data a month it's the cheapest plan available that has good coverage. |
| | Fi is fine. Probably even great. Obviously 99% of the posts on here will be the vocal critical minority; people rarely post just to say how happy they are with the service. I'm on wifi most of the time and my bill is $30 a month and I have had service everyone I go around eastern Tennessee. |
| | I have been quite happy with Fi. My coverage is great, the devices have been awesome. My total bill for my wife and I has been comparable to other carriers, but my MIL is the third device on the account and she uses almost no data, so $22 is an expensive month for her.Plus I can still send SMS with Hangouts from my computer without "pairing" it to my phone. I would pay triple for that feature, and I'm not really kidding. |
| | I'm one of those that are extremely satisfied with Google Fi. I was an AT&T customer for 11 years and making of the switch 6 months ago was definitely worth it. I travel overseas often and being able to have service without having to pay outrageous prices is a major pro for me and my family.I don't stream a lot because I keep my music library offline and download YouTube videos and other content to my 128GB Pixel. With gigabit speeds, downloading stuff is a breeze. My experience with Google Fi support has been great as well but I did have some minor hiccups while porting 2 of my 5 lines from AT&T. I live in South Florida so my road trips usually stretch as far as Savannah and Atlanta Georgia and I've noticed solid service pretty much everywhere I go. I also carry my company phone which is on the AT&T network and I've noticed better coverage and quality with Google Fi. Oh yeah my bill is also 5 times less expensive so yeah. 10/10 Cons: None so far, only time will tell. |
| | This is our main win with Fi. I've made Fi calls and gotten data for the same price as in the USA from the top of Machu Picchu in Peru, a dive resort in the Phillipines, a hotel in Egypt, I kept on top of Amazon's black friday deals from a boat days offshore in the Bahamas, and the list goes on. If you travel to interesting places, Fi is the way to go. |
FAQs:
Is Google Fi a good deal?
Google Fi offers flexible billing as well as Bill Protection, so you only pay for what you use. It is an easy-to-use phone plan with great international coverage. On the downside, only certain phones can support Google Fi.
How much is Google Fi a month?
A single user will pay $39.00 a month for a Google Fi plan with an extra $10.00 for each GB of data.
What Towers does Google Fi use?
Google Fi offers data service across three mobile networks: T-Mobile, Sprint, and U.S. Cellular.
Can you keep your number with Google Fi?
Yes. If you are switching networks to Google Fi, you can bring your personal number over and you can take your number if you leave Google Fi. Some networks do not allow you to take your personal number to another network, so Google Fi will check that for you when you sign up.
Does Google Fi have unlimited data?
Google Fi charges $10.00 for every GB of data used. However, when you reach a certain data amount (depending on the number of people on your plan), Bill Protection kicks in, and any data you use after that will be at a slower speed and will be free for the rest of your billing month.
The maximum data cost for 1 user is $60.00, so in essence, you can get unlimited data with Google Fi for $60.00 on top of your monthly fee.
Will Google Fi support 5G?
Google Fi users can get 5G, but only through Sprint networks, if supported on their phones, and only in certain metropolitan areas in a 5G coverage zone.
Will Google Fi pay an early termination fee?
No. Google Fi does not have an annual service contract, therefore no fees are due when you leave. However, if you bought a new device through Google Fi and chose to pay it off monthly, you will pay any outstanding amount if you leave.
Can I cancel Google Fi at any time?
Yes. You can also sign up again at any time after cancellation. You can also temporarily pause your service. If you are in a family plan, you will need to leave the plan or remove members before you can cancel.
Does Google Fi require a SIM card?
Yes. Google Fi has its own SIM card that authenticates you on Sprint, T-Mobile, and U.S. Cellular.
What is the best Google Fi phone?
Google Fi is designed mostly for the Google Pixel range but the Moto G6 or G7 also works very well with Google Fi.
How many times can you pause Google Fi?
You can pause your Google Fi service for up to 3 months, after which it will automatically turn back on. Google Fi does not specify how often you can pause your service, but our research has shown that you can temporarily pause your service twice a year.
Does Google Fi charge for WiFi data?
No. You can also use your phone as a mobile hotspot to share your data with others at no additional cost.
How long does it take to activate Google Fi?
It should take less than 15 minutes to activate Google Fi. If you are transferring, it can take up to a day.
Is Google Fi good for iPhone?
Yes, but some iPhones won't support all Google Fi features. Google Fi will not work on the iPhone 5, 5C, or older but will work on the iPhone 5S, 6, SE, or newer models. Check here if your phone is compatible with Google Fi.
Can I activate Google Fi overseas?
Yes, You can use Google Fi in over 200 countries just as you would at home, at no extra cost.
How do you pay for Google Fi?
Google Fi is automatically charged to your credit or debit card each month. You can use the app to change your credit or debit card information. No other forms of payment are accepted.
Does Google Fi use AT&T?
No. Google Fi only offers data service across T-Mobile, Sprint, and U.S. Cellular.
What phones are compatible with Google Fi?
The current phones designed for Fi are Pixels, Moto G7, Moto G6, LG G7 ThinQ, LG V35 ThinQ, and Android One Moto X4. They are built to support multiple cellular networks, and they have a state-of-the-art cellular radio tuned to work across network types. Subscribers must have the North American model of the above devices to use it on the Google Fi network.
Other Android phones and iPhones that do not have the same network switching technology may still get many of the other benefits of the plan.
Does Google Fi work internationally?
Yes. You can use the Google Fi network just as you would at home with no additional costs for international roaming.
Does Google Fi work with Verizon?
No. Google Fi only offers data service across T-Mobile, Sprint, and U.S. Cellular.
Does Google Fi work in Vietnam?
Yes. Google Fi works in Vietnam.
Does Google Fi work in Japan?
Yes. Google Fi works in Japan.
Is Google Fi data shared?
If you have a group or family plan, you will share data with all members on the plan. There will be one bill for all members.
How do I transfer my phone number to Google Fi?
Set up your SIM card.
Follow the instructions on your phone screen.
Wait for your number to be transferred.
You'll get a notification on your Google Fi phone.
Close your account with your previous carrier.
Does Google Fi work in China?
Yes. Google Fi works in China.
Can I use Google Fi in Canada?
Yes. Google Fi works in Canada.
How do I use a Google Fi VPN?
Open the Google Fi app.
Go to Phone Settings and tap the Fi Network Tools option.
Turn on Enhanced Network.
You will be connected when the status bar shows a key icon.
Does Google Fi work in Australia?
Yes. Google Fi works in Australia.
Does Google Fi work with Apple Watch?
No. Google Fi is not supported on Apple Watch at this time.
Does Google Fi support all types of standard messages?
Yes, all standard messaging types, including SMS, MMS, shortcodes, and group texting are supported by Google Fi.
For iPhones, iMessage will work, and the MMS settings need to be updated to send and receive texts with non-iPhones. A walkthrough is available when the iPhone is set up for the service and may have to be updated when a new version of iOS is installed.
Does Google Fi offer group or family plans?
Yes. Just like an individual plan, each month you'll pay $20.00 for unlimited talk and text, then add $15.00 for each additional person. Data costs the same at $10.00 for each GB used.
What is an eSIM?
This is a SIM embedded in the device that lets you set up your connection on the screen once powered on. As such, it does not require a physical SIM card for your device to be used.
Google Fi is currently piloting eSIM, so the option to set up a new Pixel with eSIM appears only in Pixel 3 or Pixel 2s purchased from the Google Fi website and Google Store in the US. Simply power up your Pixel and set aside your SIM card to begin setup with Google Fi. If you would rather not use Google Fi's eSIM, you can insert a physical SIM card at any time and set up your phone as you normally would.