Google Cloud Storage Reviews, Pricing, and FAQs
Learn about Google Cloud Storage's cloud storage service for businesses. Includes info on Google Cloud Storage, free trials, pricing, customer reviews and FAQs.
Updated on June 24th, 2019
The SMB Guide is reader-supported. When you buy through links on our site, we may earn an affiliate commission. Learn more
Google Cloud Storage is a cloud storage platform for businesses. Google Cloud Storage solutions include Block storage for VM, cloud storage for Firebase, Cloud Filestore and Drive Enterprise. Businesses can use Google Cloud Storage to manage databases securely.
Pricing:
Google Cloud Storage offers the first 10 GB of storage free after which the rate is $0.02 per GB on active storage and $0.01 per GB on long-term storage. For a comprehensive list of Google Cloud Storage's plans and prices, you can click here.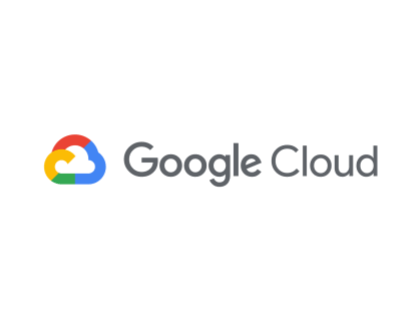 Review:
Pros: Great uploading and downloading capabilities, and a fantastic ability to sync data.
Cons: The user interface could do with some improvement as it is difficult to navigate in the beginning.
Bottomline: Awesome platform to facilitate secure cloud storage.
Key Information:
| | |
| --- | --- |
| Founders | Larry Page and Sergey Brin (Google) |
| Year Founded | 1998 |
| Headquarters | Mountain View, CA |
| Number of Employees | 85,050 |
| CEO | |
| Address | 1600 Amphitheatre Parkway, Mountain View, CA 94043 |
| Phone | +1 855-486-4299 |
| Website | |
Reviews:
| Source | Review |
| --- | --- |
| | For 1 TB, GCS (Nearline) is the same price as Drive. In our case, we have +- 700 GB, so GCS is a bit cheaper as with Drive you pay for 1TB. It's a small difference. However, with GCS you pay 1ct / GB to retrieve it. With Drive that is free. The advantage of being able to access the data all the time with Drive has made me decide to go for Drive. |
| | Google Cloud has come a LONG way, and one of the biggest reasons we continue to invest in it is they keep improving based on feedback. Their product team is very engaged. Their IAM additions, improved load balancing, and additional availability zones have been huge for us. |
| | I've been jumping between AWS and Google Cloud ( with a bit of Digital Ocean sprinkled in ) for the last several years. I chose Google as our cloud platform when we founded our company last August. I could War and Peace a bunch of things but that article does a very nice job in the details. Instead, I'll give a one liner:AWS is to Linux as Google Cloud is to FreeBSD. "Rock solid performance and everything is exactly where you think it should be." |
| | I've used GCP extensively for more than a year now and I still get confused about the different storage services way too often. |
| | My company has been running on GCP for the past 18 months and our experience has been pretty much exactly as described. I would move "getting booted by the algorithm" into the Ugly section -- we've been booted twice, both clearly due to account management bugs on Google's side. It's absolute nonsense that Google doesn't take this issue more seriously, given how much bad press it's generated for them, and how materially impactful it is for customers trying to run a business. Try getting good sleep at night again after this happens to you.Also agree that stackdriver is trash along every possible dimension (feature set, reliability, pricing) and totally unusable. If you're using GCP you must use something else. Datadog has a nice integration that we've gotten along well with.The crazy thing about GCP is that some of the cloud products are so awesome that they make you think twice before leaving the platform. The article doesn't really mention BigQuery, which is basically a silver bullet for most of your run of the mill data processing needs. Our experience using GKE has also been amazing -- it's made us super productive, to the point that we've not needed to hire as much as we expected in infrastructure roles. |
FAQs:
How do I get to my Google Cloud?
You will need to have a Google account to gain access to Google Cloud and you can use those login credentials on the Google Cloud Platform or on Google Drive.
Is there a free Google Cloud version?
Yes. You can try the Personal version that gives you 15GB of storage for free.
How much does Google Cloud Storage cost?
Google Cloud Storage offers the first 15 GB of storage free after which the rate is $0.02 per GB on active storage and $0.01 per GB on long-term storage. For a comprehensive list of Google Cloud Storage's plans and prices, you can click here.
How does Google Cloud Storage work?
Google Cloud Storage is a cloud data storage platform that is a component of the Google Cloud platform. Data is stored in containers referred to as buckets and these buckets can be individually assigned to storage classes.
How durable is my data in Google Cloud Storage?
Cloud Storage has annual durability of 99.999999999% that is appropriate for primary storage and business-critical applications.
What is Object Versioning on Google Cloud Storage?
Object Versioning is a feature of Google Cloud Storage that keeps an archived version of an object whenever you overwrite or delete the live version. This is helpful if you delete an object accidentally.
Can I upload files to services in G Suite using Google Cloud Storage?
No, unfortunately Google Cloud Storage is not integrated with G Suite.
What is the default bucket location if I do not specify it on Google Cloud Storage?
The default bucket location is within the US. If you do not specify the bucket location, then your bucket and data added to it are stored on servers in the US.
Is there a Google Cloud Storage free trial?
Yes, a free trial is available here. Upon signing up for the free trial, you will receive a credit of $300. Your free trial will expire on the earlier of (i) once your usage exceeds $300 or (ii) 12 months from the free trial start date. You will need to furnish your personal, business and credit card details.
What are some Google Cloud Storage alternatives?