The Best Learning Management Systems for 2023
Read more about the best learning management systems. Includes customer ratings, pricing info, and frequently asked questions.
Updated on February 2nd, 2023
The SMB Guide is reader-supported. When you buy through links on our site, we may earn an affiliate commission. Learn more
Learning management systems are software tools that help to organize, store, distribute and administer learning materials across an organization. Businesses can use learning management systems to train employees and keep their staff up to date on new developments in their industry.
Read More:
Free Learning Management Systems - Find the best free system for training employees and distributing learning materials through your business.
Best CRM Software - Learn more about the best CRM software for analyzing and improving your business's customer relationships.
Hiring Software - Discover the best software for recruiting new candidates and managing new hires.
Our Pick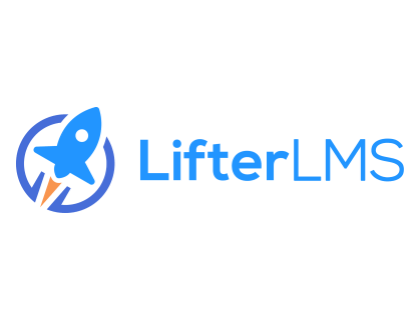 Try Lifter for 30 days for just $1.
Learn More
For WordPress.
Easy to install and setup.
Creates a functioning LMS membership site.
Why We Chose LifterLMS:
Lifter LMS is a WordPress LMS Plugin that offers great features such as course builders, multimedia lessons, assignments, and discussion areas.
Lifter LMS helps course creators to build courses, create quizzes, set prerequisites, and add form plugins to collect assignments, contact messages, and other data. Lifter LMS also allows users to create and use a wide variety of payment methods.
Lifter LMS integrates with many third-party platforms such as payment gateways, email marketing, forums, and CRMs. It is compatible with other tools and is mobile friendly. Lifter LMS also has a great support team and knowledge center.
Things to Consider When Evaluating Learning Management Systems:
Before choosing an LMS, you should have a clear idea of your ultimate goals and aims, what you hope to achieve with the LMS.
Check the integration options to ensure that the LMS is compatible with your current technologies and software.
To save you money, make sure that the LMS will still suit your company's needs in the long-term.
Best Learning Management Systems:
| Rank | Name | Offer | Review | Learn More |
| --- | --- | --- | --- | --- |
| 1. | | From $149.00 /yr. | An easy to use, intuitive system with a good support team but is only available through WordPress. | |
| 2. | | From $2.99 /user /mo. | Easy to use with diverse functionality but it needs more customization options. | |
| 3. | | From $299.00 /mo. | Offers great customization options and a good support team but the survey and testing options are limited. | |
| 4. | | Contact for quote. | Easy to use and customizable with basic features but there is no content repository feature. | |
| 5. | | From $4.00 /user /mo. | Users can create customizable courses but the reporting needs improvement. Available on mobile devices. | |
| 6. | | Contact for quote. | Offers good customization options and a great support team but there is a learning curve. | |
| 7. | | From $50.00 /mo. | Offers great integration capabilities but no built-in ecommerce functionality. | |
| 8. | | Contact for quote. | Informative dashboard with a great support team but inconsistent reporting. | |
| 9. | | Contact for quote. | Intuitive software with easily accessible information but there is no certification management function. | |
Some companies may offer discounts on annual subscriptions.
FAQs: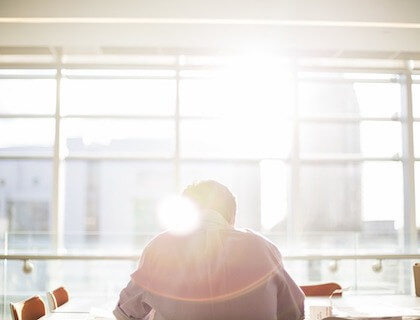 What are examples of learning management systems?
What is the best LMS?
How does a learning management system work?
An LMS works by administering, tracking, reporting, and teaching training courses to ensure that employee skill levels are updated and aligned with the demands of their work. It is an online portal that employees can access with a login code, granting them access to various learning materials.
How much does a learning management system cost?
Because the variety of LMS (learning management system) solutions on the market is so broad, it is difficult to say what the average cost is. Learning management system software can cost anywhere between $25.00 and $1,000 per month depending on the program that you choose and the features that you pay for.
What are the benefits of a learning management system?
All learning content is stored in one central place.
Employees have unlimited access to the learning material.
Allows for easy performance tracking.
Reduces employee training costs and time.
Easy to integrate social learning experiences.
What is a learning content management system?
A learning content management system is another name for an LMS. The inclusion of the word "content" emphasizes the reality that the most labor-intensive part of learning management is the creation and administration of content.
Is there an LMS that works with Wordpress?
There is a WordPress learning management system called LearnDash that can be added to your WordPress site by installing a plugin. LearnDash is a popular LMS plugin because it allows you to create and administer courses through your website. Lifter LMS is also very popular.
What is the Canvas learning management system?
Canvas is an online learning management system that is primarily used for learning management by schools and universities. Canvas can be used to engage with students through a complex online infrastructure that helps students build on their knowledge and skills.
What is an open-source learning management system?
If a learning management system is "open source," it means that the software can be modified, customized or reprogrammed by users. With an open-source solution, you have a greater degree of control and more options for customization. Blackboard learning management system is one of the most popular open-source systems.