Fusion Voice
Discover Fusion Voice by Dolbey, a dictation solution. Includes pros and cons, alternatives, company information, and FAQs.
Updated on March 16th, 2022
The SMB Guide is reader-supported. When you buy through links on our site, we may earn an affiliate commission. Learn more
Fusion Voice is a transcription and dictation management solution created by Dolbey. Fusion Voice offers telephone, PC-based, and mobile dictation options. This solution is used by medical practitioners and healthcare organizations.
Pricing:
Fusion Voice does not reveal pricing on its website.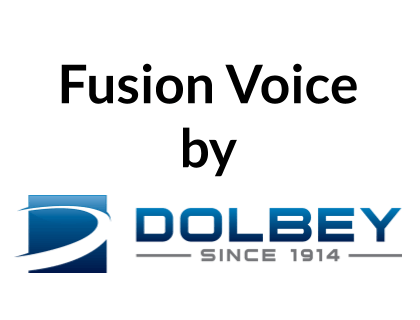 Review:
Pros: Easily accessible via PC, mobile, or telephone. Integrates with EMR systems.
Cons: No free trial available.
Bottomline: Good tool that seamlessly integrates with EMR systems to help streamline medical documentation processes.
FAQs:
Does Fusion Voice offer a free trial?
No, Fusion Voice does not mention a free trial on their website.
What is Fusion Voice PC-based dictation?
Fusion Voice provides a PC-based dictation software and optional microphone that allows doctors and physicians to dictate medical records from their desktop computers. The software is able to integrate with radiology PACs and clinical EMR systems.
How do I get in contact with Fusion Voice?
You can contact Fusion Voice support at 1 (800) 878-7828 between 8:00am and 5:00pm on weekdays. For after-hours support, including weekends and holidays, U.S.-based clients can call 1 (888) 699 9900, and international clients can call 1 (440) 392 9900.
Who created Fusion Voice?
Dolbey is the parent company and creator of Fusion Voice.
What are some Fusion Voice alternatives?