Free SMS Marketing
Read about the leading free SMS marketing software. Includes information about free offers, and frequently asked questions.
Updated on January 18th, 2023
The SMB Guide is reader-supported. When you buy through links on our site, we may earn an affiliate commission. Learn more
Free SMS marketing tools can be used to market your business to new and existing customers via text messages. SMS marketing tools make it easy to send out bulk text messages about promotions, new products, sales and other incentives.
Below is our list of the best free SMS marketing tools for small businesses.
Read More:
SMS Marketing Software Guide - Learn more about paid SMS marketing options.
Free Marketing Automation Software - Learn more about free marketing automation options.
Best Free Email Marketing Services - Learn more about marketing via email.
Why We Chose Bitrix24:
Bitrix24 offers a multitude of functions, including CRM tools, company communication tools, and management features. Bitrix24 has over 35 collaboration tools to streamline business workflows and to improve customer communication.
Bitrix24 customers will enjoy a wide range of useful features, including lead and contact management, tasks and activities tracker, and file attachment support. Bitrix24 outperforms its competitors by offering features no similar product has, including a live chat system, call transcription, and multi-channel messaging.
Bitrix24 has both free and paid plans. Their free forever plan includes unlimited users with 5GB of online storage and no financial attachments.
Things to Consider When Evaluating Free SMS Marketing Tools:
Some companies offer SMS marketing as part of a more holistic marketing platform. If all you want is an SMS marketing tool, you might find it cheaper to go for an SMS-only platform.
An SMS marketing application should be fairly easy to use. Avoid any software that seems unnecessarily complicated or difficult to understand.
See that your chosen software is Telephone Consumer Protection Act (TCPA) compliant. This ensures that they comply with regulations around company-consumer messaging.
Best Free SMS Marketing Tools:
| Rank | Name | Offer | Review | Learn More |
| --- | --- | --- | --- | --- |
| 1. | | Free. | A highly recommended CRM platform that includes SMS marketing as part of a broad range of services. | |
| 2. | | Limited free trial. | A great choice for small businesses. Offers mass texting at rapid speeds and customization options. | |
| 3. | | Free 14-day trial. | An excellent tool that simple and yet boasts a wide feature range. Users can send between 10 and 200,000 text messages. | |
| 4. | | Free 14-day trial. | A great cloud-based texting platform with a feature range that includes automated campaigns and MMS marketing. | |
| 5. | | Free 14-day trial. | An excellent text marketing platform that is easy to use and comes with good customer support. | |
| 6. | | Free 15-day trial. | Intuitively designed with good support. Could benefit from more frequent updates. | |
| 7. | | Free and paid options. | A good free plan but companies with a larger client base will need to upgrade to a paid version. | |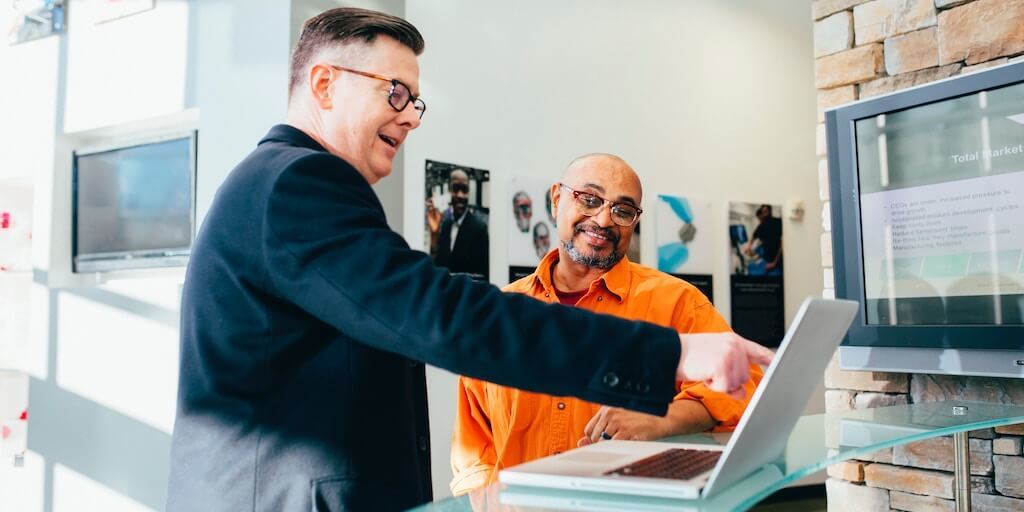 Learn how to generate sales leads with our detailed step-by-step guide. Includes practical tips, strategies, and frequently asked questions.
Jul 8, 2020
FAQs:
What is SimpleTexting?
SimpleTexting is a web-based SMS Marketing platform that offers an array of useful features, such as automated campaigns, mass text, MMS marketing, and more.
How do I set up SMS Marketing?
You can choose one of the free software services listed above. We recommend Bitrix24 and Textedly.
How can I send bulk SMS online?
We recommend TextMagic, an SMS marketing tool that allows users to easily send bulk notifications, alerts, reminders, and more.
Is free SMS marketing software cloud-based?
Some tools are available via the cloud, while others may need to be downloaded to your computer. Remember, if you choose an SMS marketing software free download, it will use storage space on your hard drive.
What are the limits of free SMS marketing software?
As you can see from the table above, most free SMS programs place a cap on the number of text messages that you can send each month. If you send a high volume of messages, you may need to switch to a paid plan.