Free Preventative Maintenance Software
Learn more about the best free preventative maintenance software with information about free offers and a list of frequently asked questions.
Updated on February 3rd, 2023
The SMB Guide is reader-supported. When you buy through links on our site, we may earn an affiliate commission. Learn more
Free preventative maintenance software is used to keep business equipment up to date with regular maintenance intervals. The software can schedule and track routine maintenance tasks that are necessary during the working lifecycle of a piece of equipment.
Read More:
Top Preventive Maintenance Software Options - Learn more about preventive maintenance software options.
Best Maintenance Management Software Programs - Learn more about maintenance management software options.
Top CMMS Solutions - Learn more about computerized maintenance management system (CMMS) options.
Why We Chose Apache OFbiz:
Apache OFbiz offers a wide selection of features, including vendor management, HR, e-commerce, and warehouse and manufacturing management tools. Users can expect an agile set of applications suitable for almost any industry.
Apache OFbiz is a free and reliable open-source software that can be fully customized and is suitable for businesses of any size.
For an upgrade option try UpKeep, with pricing starting at just $45.00 per month. The platform offers an impressive features suite and is trusted by big companies such as Unilever and Yahama.
Things to Consider When Evaluating Free Preventive Maintenance Software:
The essential features to look for in preventive maintenance software include scheduling and reporting capabilities, work order and task management tools, work history, asset monitoring, and inventory management tools.
There are several free open-source options. Open-source programs offer several benefits, including the flexibility to customize applications.
Any tool intended to streamline business processes and improve operational efficiency should be easy to use and save time.
Best Free Preventative Maintenance Software:
| Rank | Name | Offer | Review | Learn More |
| --- | --- | --- | --- | --- |
| 1. | | Free. | Feature-rich ERP software with integrated e-commerce, manufacturing and warehouse management, and HR management tools. | |
| 2. | | Free 14-day trial. | Intuitive software with a great selection of features, including powerful monitoring tools. | |
| 3. | | Free and paid options. | Fast and user-friendly software that offers asset management, scheduling, reporting, and work order management tools. | |
| 4. | | Free 30-day trial. | Built with open-source technologies and designed for industrial, facility, and IT asset management. Offers a large selection of features. | |
| 5. | | Free and paid options. | A solid option overall, but the website doesn't offer information on what the free plan includes. | |
FAQs:
What is preventative maintenance software?
Preventative maintenance software is a key component of a computerized maintenance management system (CMMS) that helps businesses to maximize their resources, minimize operational downtime, extend asset life spans and reduce costs of maintaining assets.
Are there limitations to free preventative maintenance program software?
If you choose a free, open-source program, then there are virtually no limits. If you opt for a free plan when there are paid versions, such as Maintenance Care's Basic plan, you will not have access to all of the features that the other versions include.
Do I need to download free software, or can I access it through the cloud?
It depends on the program that you choose. Some companies offer a free preventative maintenance software download that you can install on your computer, while others give you access to a cloud-based solution that you can log into from any location.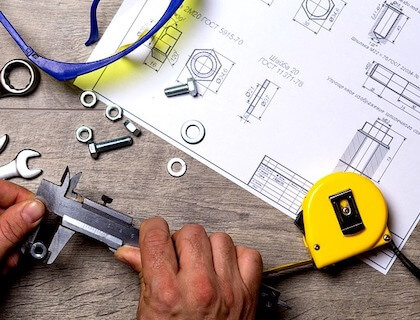 What are some free Preventative Maintenance Programs?