Db2 Reviews
Learn more about IBM Db2 database management software. Includes Db2 pricing, customer reviews, key information, and FAQs.
Updated on June 28th, 2020
The SMB Guide is reader-supported. When you buy through links on our site, we may earn an affiliate commission. Learn more
IBM Db2, or simply Db2, is a relational database management system (RDBMS) for businesses. Db2 is a widely used RDBMS due to its advanced feature set and strong security.
Pricing:
| Plan Name | Pricing Options |
| --- | --- |
| Advanced Flex (Scalable VPC, RAM & Storage) | $125.00 |
| Flexible pricing | $25.00 /GB |
| Uses dedicated virtual machines | $1.10 /GB |
| Hybrid Flex | Starting at $250.00 /mo. |
| Standard Small | $1,000.00 /Instance |
| Standard Medium | $1,700.00 /Instance |
| Standard Large | $3,000.00 /Instance |
| Standard Xlarge | $6,000.00 /Instance |
| Advanced Small | $1,250.00 /Instance |
| Advanced Medium | $2,200.00 /Instance |
| Advanced Large | $4,000.00 /Instance |
| Advanced Xlarge | $8,000.00 /Instance |
| Advanced XXlarge | $18,000.00 /Instance |
| Hybrid Data Management Platform | $918.00 /mo. |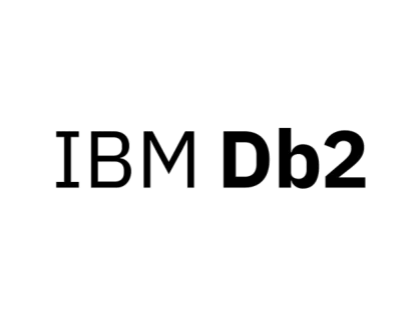 Review:
Pros: Easy data migration and setup. Clean, intuitive UI.
Cons: Does not run on OS X and doesn't support Javascript.
Bottomline: Very secure relational database management system use without the assistance of a database administrator.
Key Information:
| | |
| --- | --- |
| Legal Name | IBM Corporation |
| Founder | Charles Ranlett Flint |
| Founding Date | Jun 16, 1911 |
| Address | One New Orchard Road. Armonk, NY 10504 United States |
| Number of Employees | 383800 |
| Number of Customers | 8381 |
| Email | |
| Telephone | |
| Website | |
FAQs:
What is IBM Db2 used for?
IBM Db2 software is a suite of products including Database Management, Data Warehouse, Data Lake, and Fast Data. The Db2 database is a robust system that provides on-premise and cloud deployment options for businesses to safely handle and store large amounts of data and complete transactions.
Is IBM Db2 open source?
No. IBM Db2 was developed by IBM.
What is the current version of Db2?
IBM announced DB2 LUW 11.1 in April 2016, and it was released in June 2016. IBM re-branded its DB2 and dashDB products and changed their names to "Db2" in 2017.
What language does Db2 use?
DB2 has APIs for:
.NET.
PHP.
PL/I.
C.
C++.
Rexx.
Ruby.
Delphi.
COBOL.
RPG.
Fortran.
Perl.
Python.
Java.
CLI.
Why is Db2 called Db2?
IBM Db2's name refers to the shift from the prevalent hierarchical database model to the new relational model. Db2 was originally introduced by IBM in 1983.
What is the price range for IBM Db2?
Db2's pricing ranges from $125.00 to $18,000.00, depending on the size of your business and your database needs. The IBM Hybrid Data Management Platform is available at $918.00 per month and comes with the full Db2 suite, including the Db2 Cloud and hosted versions.
Where can I find information about Db2 SQL code?
In the IBM Knowledge Center on the main website, you can find a wide range of documentation about the Db2 database, including how-to articles on executing SQL statements and interpreting code numbers.
What is Db2 substring?
According to IBM, a Db2 substring is an expression in the coding language that specifies the string from which a result is derived. For more information, refer to the IBM Knowledge Center where you can also find tutorials on a Db2 truncate table and Db2 LUW or common server product.
What is Db2 Connect?
Db2 Connect is a separate IBM product that provides connectivity to mainframe and midrange databases from Linux, UNIX, and Windows.
Is there a Db2 course that I can take?
There are various Db2 training courses run by technology agencies and schools around the country. You can also find a variety of Db2 online training videos in the Knowledge Center.
What are Db2 alternatives?