Sisense Reviews
Learn more about Sisense business intelligence software.
5 min read • Last updated on December 11th, 2018
Sisense business is a business intelligence software solution for small to medium-sized organizations. Sisense allows business owners to derive valuable insights from complex data using innovative business analytics.
Sisense Key Information Table:
| | |
| --- | --- |
| Co-Founders | Aviad Harell, Guy Boyangu |
| Founded | 2004 |
| Headquarters | New York, NY |
| CEO | Amir Orad |
| Number of Employees | 201-500 |
| Number of Customers | 350+ |
| Phone Number | 1 (646) 432-1507 |
| Address | 1359 Broadway, 4th Floor, New York, NY 10018 |
| Website | |
| Plan Name | Monthly Pricing |
| --- | --- |
| Standard Plan | $83.00 per employee |
| Professional Plan | $160.00 per employee |
| Tableau Creator | $70.00 per employee |
| Tableau Explorer (on-premise) | $35.00 per employee |
| Tableau Explorer (cloud) | $42.00 per employee |
| Tableau Viewer (on-premise) | $12.00 per employee |
| Tableau Viewer (cloud) | $15.00 per employee |
Sisense FAQs:
What is the price range for Sisense software?
The Sisense pricing model is divided into seven pricing plans. For one to 20 users, Sisense pricing for the Standard Plan starts at $83.00 per employee per month, while the Professional Plan costs $160.00 per month for an unlimited number of users. Other Sisense products, including Tableau Creation, Tableau Explorer, and Tableau Viewer, range between $12.00 and $70.00 per employee, per month depending on your BI needs.
What is Sisense?
Sisense analytics software allows businesses to instantly create insights from complex data. The company offers a complete business analytics platform that gathers and cleans data, and creates interactive visual analytics via innovative dashboards. The software provides instant insights using a wide range of intelligent functions, enabling business owners to take action as fast as possible.
What are Sisense connectors?
Sisense connectors allow you to easily combine data from multiple 3rd-party sources. These built-in connectors are able to combine all present and future data quickly and easily, and transform it into valuable insights. This unique database is known as the Sisense Elasticube, which is specially designed to handle extensive querying required by business intelligence apps.
What is Sisense SSO?
Sisense Sign-On, or Sisense SSO, is a mechanism that allows a system to authenticate users, allowing them to access the platform without having to enter separate login details.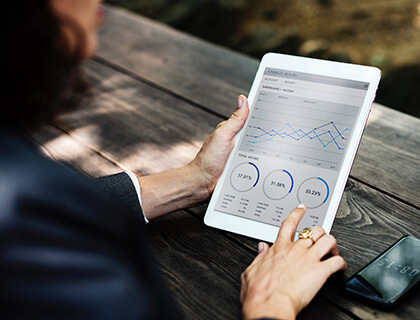 What is the Sisense NYC contact number?
You can reach Sisense on 1 (646) 432-1507.
Sisense vs Tableau; which business intelligence software should I choose?
Both Sisense and Tableau are highly rated business intelligence software options with competitive pricing and similar functionality. You might want to try a free trial of each platform to help you make a decision.
Is Sisense open source?
No. Sisense is not open source, however the software can be developed and used by non-developers. Sisense claims that the total overall cost of their BI software is still lower compared to open source BI platforms with the same functionality if you include hardware, software, and services. Developers can find Sisense API documentation under Online Documentation on the Sisense homepage.
What is the Sisense embedding solution and how do I use it?
Businesses are able to embed Sisense dashboards on websites or applications that are not Sisense-enabled. This allows you to customize the dashboard and widget and control what aspects of it are displayed.
Where can I search for Sisense careers?
Go to sisense.com and click on Careers in the footer of the homepage. You can also check out employee reviews on the Sisense Glassdoor webpage.
Where can I read a good Sisense review?
PCMag has done an in-depth review on Sisense software. You can also find customer reviews on Capterra and a Sisense Crunchbase profile on crunchbase.com.
Sisense Reviews:
| Reviewer | Rating | Review |
| --- | --- | --- |
| Julien D. | 4/5 | Sisense has been a key component of our marketing product offering for 3 years. Our clients love it. The front end of Sisense is what I like the most about this software. I have experienced a few limitations with Sisense. When you export a dashboard into an image it doesn't look too good. |
| William A. | 5/5 | Developing widgets for a dashboard (even complex ones) is far easier and faster than it is with competing products. User community is a strong asset. Elasticubes are able to accommodate many different file types with ease. |
| Thalhathul A. | 4/5 | Sisense is a great tool! Very easy to learn, implement and explore. Managing the elasticube was a little difficult as it sometimes hangs while performing various activities. |
| Daylen S. | 4/5 | The power of custom software available to those of us without an engineer on staff. Cons: This is highly sophisticated stuff, so it's not surprise that there are still features being built. Most of those relate to the interactions between the Elasticube and the Dashboards. |
| Courtney M. | 5/5 | The Sisense customer service team is great. You will typically get a response within 24 hours and they are always willing to stay on the call until your issues are resolved. |
| Nick A. | 5/5 | Sisense is a great tool that has advanced our BI capabilities significantly. People are always impressed when new dashboards are made available due to the excellent look and feel. |
| James M. L. | 5/5 | The best full stack BI solution on the market. Quick to deploy, easy to use, and you can manage both the front end and the back end from a web portal. |
| Charlie B. | 4/5 | Easy, feature-rich, and customizable BI solution. Joining data outside of SQL expressions is an enforced inner join and null values will drop from tables. Be careful about dropped data! |
| Lily P. | 5/5 | Their assistance individuals are effective, expert, knowledgeable, and simply great individuals. |
| Evan Y. | 4/5 | Implementation was easy and dashboard performance is quick. Being a true end-to-end BI solution has its pros and cons depending on the scope of your needs, but overall I have been very satisfied with my choice to go with SiSense. |