ContaCam Reviews
Learn more about ContaCam business security camera software. Includes reviews and frequently asked questions.
Updated on April 8th, 2019
The SMB Guide is reader-supported. When you buy through links on our site, we may earn an affiliate commission. Learn more
ContaCam is a free security camera software solution for small-medium businesses. ContaCam for Windows provides motion detection and live video, and can be used with webcams and IP cameras.
ContaCam Pricing:
ContaCam is free software but donations of $10.00 are requested to cover the cost of software development.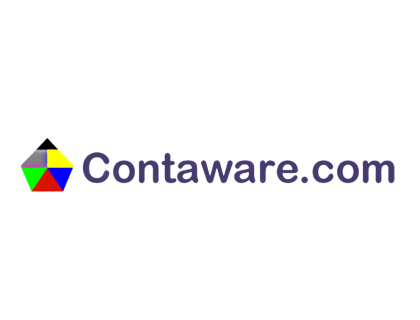 ContaCam Review:
Pros: Freeware, easy to use, stable, great features.
Cons: Occasionally struggles to pair with IP cameras.
Bottomline: Free and simple to use security camera software for small businesses.
ContaCam Key Information:
ContaCam FAQs:
Where can I download ContaCam security camera software?
Go to contaware.com to download the latest version of ContaCam.
What OS does ContaCam support?
ContaCam is compatible with Windows Vista and Windows 7 - 10.
What are some ContaCam alternatives?
ContaCam Reviews:
| Source | Review |
| --- | --- |
| | Great program, not difficult to use. I have a dedicated PC running this software for my 2 cameras. I had no crashes, the up time for this program has been about 2 years straight. The only time I've had to reboot the PC was due to Windows updates. |
| | I'm using this app for quite long time and only I can say "well done build and stable" and it is free. The best free app for CCTV. |
| | I am so very very happy to have found this! I switched from Conta to BlueIris because my camera didn't do MJpeg. I've always loved the ContaCam interface, and if anyone else out there was like me and stopped using it because transcoding in VLC made your CPU hurt, check it out again. |
| | I've had it for half an hour and I'm blown away by how good it is. I have had IP cameras for years - Chinese clones - and I've had untold hassles getting them working with their own software. I've had ISpy in an attempt to get them monitored and saving shots to HDD and it wouldn't run. I've had other progs and all kinds of setups and hassles. It has always looked like a major task. ContaCam found my webcam immediately and each IP cam as quick as I gave it the IP addresses and logged in and displayed. Five minutes later I've got it saving snapshots. Done and dusted. Perfect. What a boon! |
| | ContaCam is a Free Video Surveillance software and Live Webcam solution that runs natively in the Windows environment. It can be used in Ubuntu (or other Linux Distros) through the use of WINE. It is far easier to setup and use than Zoneminder or Motion - in my opinion. |