The 10 Best Small Business SEO Services
Learn more about the best SEO services for small business along with pricing and frequently asked questions.
Updated on September 22nd, 2020
The SMB Guide is reader-supported. When you buy through links on our site, we may earn an affiliate commission. Learn more
Small business SEO services are search engine optimization services that help businesses to increase website traffic and boost their conversion rates and sales. A good SEO service will analyze a company's website and develop a strategy to optimize their presence online.
Read More:
Reputation Management Services - Learn more about the services that will help you develop a positive reputation for your business.
Marketing Tools for Small Businesses - Discover the best marketing tools to promote your business.
Free Marketing Automation Software - Find tools to automate your marketing campaigns through email, social media, and more.
Why We Chose Acme Web Agency:
Acme Web Agency supports customer satisfaction by having many physical locations for face-to-face meetings as well as a strong online presence. Their web design is also mobile-friendly.
Acme Web Agency offers tailored price plans to suit small to large businesses. They will match their plans to your budget and work to improve your Google ranking.
Things to Consider When Evaluating SEO Services:
Consider the company's process and whether they will send you regular progress reports.
Find reviews and testimonials to evaluate the company's customer service.
Ask how the company's SEO services will tie in with your other marketing efforts.
Best Small Business SEO Services:
| Our Rank | Company | Minimum Price | Review |
| --- | --- | --- | --- |
| 1. | | $200.00 /mo. | Has offices in many locations but may not be a cost effective option for small businesses. |
| 2. | | Quote only. | Offers a variety of digital marketing services and customized quotes. |
| 3. | | Starting at $800.00 /mo. | Provides quick service with solid results but is unable to handle large and competitive workloads. |
| 4. | | $210.00 /mo. | Offers a wide range of packages and services. |
| 5. | | Quote only. | A reputable, well-established service that offers great SEO results but can be quite costly. |
| 6. | | Quote only. | Affordable service for small businesses but staff is not fully trained. |
| 7. | | Quote only. | A reputable company with many locations. |
| 8. | | Starting at $169.00 /mo. | Has a great performance record. Only considers refunds within the first 72 hours after signing up. |
| 9. | | Starting at $497.00 /mo. | A professional service with a range of key features but there is no customer support contact number. |
| 10. | | Starting at $499.00 /mo. | Offers free consultations and effective services but their starter plan is expensive. |
FAQs:
What is SEO for small businesses?
Search engine optimization (SEO) is the process of making your website rank for desirable keywords in order to bring in search traffic. SEO targets the factors search engines use to rank pages.
What do SEO services include?
Ongoing search engine optimization.
Keyword research.
Blogging services.
Link-building campaigns.
On-page optimization tactics.
What is the best SEO service?
How will SEO help my business?
Good SEO will help you rank higher in search results on sites like Google. Higher rankings generally mean more web traffic to your site, which can help with brand recognition and sales.
Why is SEO important for small businesses?
Using search engines is a very common way for people to find businesses, or learn more about them. If you're company doesn't perform well in search results, you may be missing many potential new customers.
Should I hire an SEO company?
Yes. In most instances, you should consider hiring an SEO company as a viable option to expand your small business. Although SEO campaigns could cost anywhere from $200 to over $6,000 a month, it is considered to be one of the cheapest forms of lead generation and provides tremendous value for your company.
What industries need SEO the most?
The following industries receive the greatest return on investment when engaging in the services of an SEO company:
Professional Services.
Home Repairs/Renovations.
Medical Practices.
Online Businesses.
Real Estate.
Multi-Location Businesses.
Restaurants.
Pet Services.
Is SEO cost effective?
Although SEO campaigns could cost anywhere from $200 to over $6,000 a month, it is considered to make long-term, cost-effective, energy-efficient income.
What is the difference between SEO and PPC?
SEO targets organic search results. PPC, or Pay Per Click, can target paid search results (usually located above organic results).
What is the price range of small business SEO services?
SEO packages vary in price according to your business needs. However, you can expect to pay between $49.00 and $2,000.00 per month for SEO services.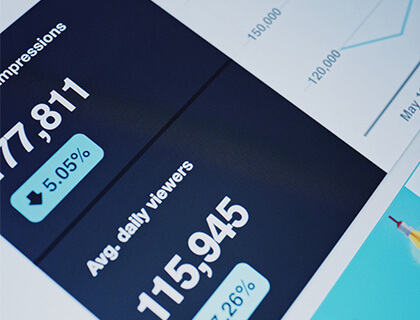 What are some affordable SEO Services for small businesses?
Should I hire a freelance SEO consultant or an SEO firm?
Freelancers are typically skilled in a niche area and will charge lower rates compared to SEO agencies. They are also able to dedicate more time to your needs and prioritize their work schedules around your business.
However, one freelancer may not be experienced in all SEO practices, so you'll most likely have to hire more than one consultant to complete the project. On the other hand, SEO agencies have a multi-disciplinary team who can handle all of your marketing needs, but they do cost more.
How do I choose an SEO company to optimize my website?
Agencies provide a variety of SEO services, including on-page and off-page SEO, keyword research, content planning, analytics, and eCommerce SEO. Before you select an agency or freelancer, you will need to determine what type of services you require and how much you are able to spend on short-term and long-term projects.
Be sure to ask for recommendations from friends and colleagues, and set-up consultations with agencies that you're interested in.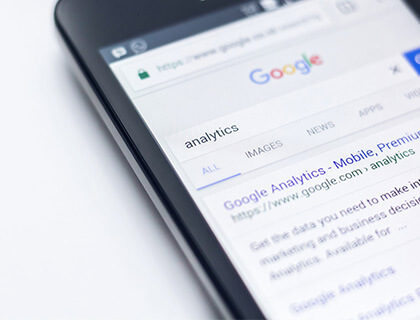 What are the best SEO Marketing Companies?: