WebPT Reviews, Ratings, Pricing Info and FAQs
Learn more about WebPT with customer reviews, ratings, pricing information and frequently asked questions.
Updated on March 22nd, 2019
The SMB Guide is reader-supported. When you buy through links on our site, we may earn an affiliate commission. Learn more
WebPT is an electronic medical records system for medical practices that specialize in physical therapy. With WebPT, physical therapy practices can keep track of billing, scheduling, patient outcomes and more.
WebPT Pricing:
| Plan Name | Price |
| --- | --- |
| Standard | $3.00 /day |
| Enterprise | Quote only. |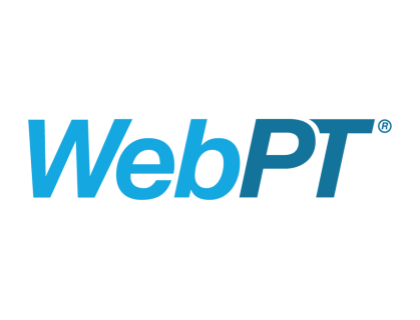 WebPT Review:
Pros: Intuitive user experience. Easy access to documents.
Cons: Expensive pricing structure.
Bottomline: Web PT is less affordable than other platforms, but it is highly capable and easy to use.
WebPT Key Information Table:
| | |
| --- | --- |
| Co-Founders | |
| Founded | 2008 |
| Headquarters | Phoenix, AZ |
| CEO | Nancy Ham |
| Number of Customers | 7,000 |
| Phone Number | 1 (866) 221-1870 |
| Address | 625 S 5th St, Building A, Phoenix, AZ 85004 |
| Website | |
WebPT FAQs:
What is the price range for WebPT software?
WebPT starts at a cost of $3.00 per day. If you want an Enterprise plan, you can contact WebPT and they will provide you with a custom quote.
Where is the WebPT member login page?
To log into your WebPT account, you can open your web browser and go to auth.webpt.com and enter your webpt.com login information.
How do I contact WebPT support?
You can contact WebPT support over the phone at 1 (866) 221-1870 or by fax at 1 (866) 225-0057.
Can my patients pay their bills through the WebPT billing software?
Yes. As a matter of fact, there is a patient portal in the WebPT EMR system where patients can view charges and make payments.
How do I contact WebPT Inc. with feedback about their system?
If you would like to submit feedback to WebTP, the best thing to do is to fill out the contact form at www.webpt.com/contact-us. You can include comments and your own contact information before you submit the form.
Are there any WebPT alternatives?
WebPT Reviews:
| Source | Review |
| --- | --- |
| | cheers guys, system has been running great and evals/re evals are quick and easy! |
| | This is a really poorly engineered piece of software with dismal support but great marketing. Beware the many persistent bugs that go unaddressed for months or years. Integration with their billing acquisition, Therabill, is especially atrocious. I have noted several glitches resulting in serious accounting errors that would have cost our practice significant revenue, had I not stumbled across them. I'm sure there are others I haven't found yet. Support refuses to acknowledge the issue, instead telling me that I made manual edits to payments. Excuse me, but no I did not. Also the schedule module is constantly throwing errors. Some days it's almost unusable as I have to refresh the browser over and over just to do a simple task like delete an appointment. This is a small slice of the many issues we deal with on a daily basis. Get your sh*t together! Spend some more money on engineers and less on your marketing until the product actually works as advertised. Classic venture/vulture capitalism at work! |
| | Poor software engineering, lengthy down times- at the most was an ENTIRE MONDAY without access to our schedule, any notes or billing, loss of data, evals and REevals not carrying over. Tried to talk to support, only blamed our internet connection and now we are being told it is due to us having more than 1 tab open at a time- meaning you can't have the schedule up and a note, or two notes open at a time. How is this functional? Therabill most recently has lost ERA's and lost claims between Therabill and the clearing house due to "connection loss" when all other internet functions were up and running. Important to mention our speeds are 150mbs download, 25 upload. LOOK ELSEWHERE for EMR |
| | I'm very happy to have made one of my first decisions as CEO after I joined Hana Care Rehab as the Managing Partner/ CEO to use WebPT as my EMR.. been a customer for about 2 years.. couldn't be happier..But the one memory that is worth mentioning is that I had to use Kareo then for billing system as it was the only available integrated billing system with WebPT.. when I faced a major issue with Kareo, and went through all the available assistance through the channel, with my issue still not getting resolved, and felt let down and frustrated, An idea came to me to email the founder (Heidi) as her email is available asking her for help.. less than 24 hours later I got an email followed by a phone call from the regional director for Kareo Offering his apologies and designating a specialist to help me with my claim issues.. which was rectified shortly thereafter.. Thank you Heidi, you proven that you are a human willing to lend a hand as well as a pioneer Business woman.. |
| | So glad our clinic uses this product. It has made things much better for our clinic. We love the security of a cloud based system. They lay things out so that we are able to document, schedule and send our claim info in a clear format. So many tools help us to keep on top of things and make sure we are getting it all done. I love the integration with Kareo too. |