Free Electronic Medical Records Software
Learn more about the best free electronic medical records software with info on free offers, and frequently answered questions.
Updated on January 30th, 2023
The SMB Guide is reader-supported. When you buy through links on our site, we may earn an affiliate commission. Learn more
Updates:
Updated 27th of February 2020
75Health is no longer free.
Electronic medical records (EMR) software is used by hospitals, dentist offices, and other healthcare facilities to capture, store, and retrieve patient information. Free electronic medical records software is ideal for small medical practices and most do not require programming knowledge.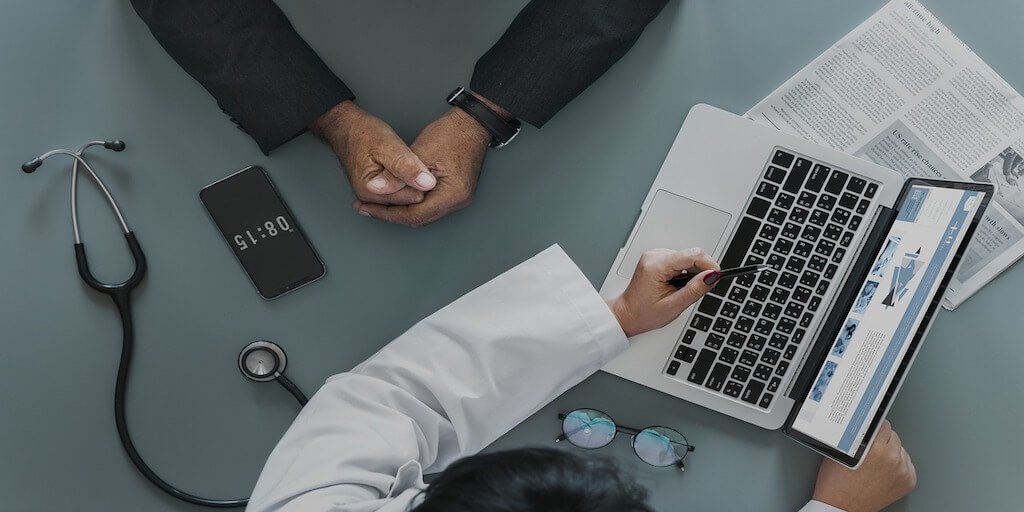 Find the best EMR software for your business with ratings, pricing info, and FAQs.
Jan 24, 2023
Why We Chose ChARM EMR, OpenMRS, and FreeMed:
ChARM EHR offers a wide range of useful features for healthcare management. These include document management, online EHR, and e-prescribing, among many others. ChARM EHR is adaptable to the size of your practice with a free plan for up to 5 users and 50 encounters per month. They also offer flexi-paid plans for an unlimited number of users with email reminders, credit card processing, and medical billing.
OpenMRS is next on our list as it is a completely open-source software system that can be downloaded for free and modified to your practice requirements. OpenMRS is fully customizable electronic medical records system with appointment scheduling, patient registration, data management and visit reports.
FreeMed is third on our list as it is also an open-source medical record and practice management system that is free use and modify as needed. FreeMed was developed under the General Public Licence (GPL) and offers patient registration, appointment management, patient record management, lab information, claims management, and more.
Things to Consider When Evaluating Free Electronic Medical Records Software:
Ensure that the software is easy to use. This kind of software can be used both by medical staff and patients, so in the interest of streamlining your healthcare administration and providing a good patient experience, choose a platform that is user-friendly.
To create the most efficient management system, you'll want all of your medical software to integrate with you EMR system. Make sure that the software you choose will integrate with the existing software you use.
Determine your unique business needs and find out whether the free version of the software caters to all those needs. If not, you might have to upgrade to a paid account.
Best Free Electronic Medical Records Software:
| Rank | Name | Offer | Review | Learn More |
| --- | --- | --- | --- | --- |
| 1. | | Free and paid options. | A highly recommended EMR platform with good functionality and ease of use. | |
| 2. | | Free. | An excellent EMR software that is totally free. Offers plenty of customization options. | |
| 3. | | Free. | A reliable platform with a wide range of essential medical billing features. | |
| 4. | | Free. | An open-source EMR platform with plenty of customization options. Well-designed interface and easy to use. | |
| 5. | | Free. | An excellent EMR software with access to national medical databases. Support only available once a week. | |
| 6. | | Free and paid options. | A comprehensive EMR platform offering a host of useful medical billing features, including medical voice dictation. | |
| 7. | | Free. | A medical practice management tool that offers EMR features. Product support is lacking. | |
| 8. | | Free. | A good EMR platform that offers patient registration tracking and a modern scheduling tool, among other features. | |
| 9. | | Free. | An open-source EMR software that offers customization options but comes with a steep learning curve. | |
Pricing current as of January 30, 2023. Prices for some solutions may vary by region.
Pros and Cons
Pros
No setup capital needed.
Schedule appointments, update patient info, and track claims.
Free software available for cloud and local hosting.
Cons
Security software is needed to secure patient data.
Software updates are required on a regular basis.
FAQs:
Should I consider paid electronic medical records software?
This depends on the size of your healthcare practice and your budget. Free EMR software is best for small medical practices. You can hire a programmer to customize the EMR platform for you.
If you get stuck, most free and open-source EMR and EHR software have active support communities to help you out. Of course, with paid electronic medical records software, you'll have access to all the features and functionality to run your practice efficiently.
Where can I can find free electronic medical records software downloads?
All of the programs listed above, such as OpenMRS and VistA, have a free EMR software download for small to medium healthcare practices.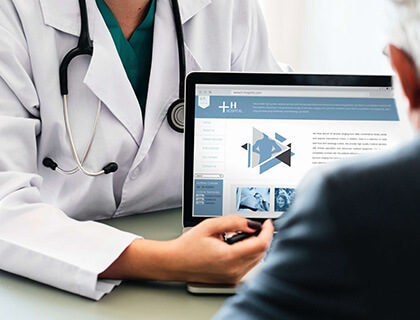 What are some free patient management software tools?
Are there electronic medical records with free web-based EMR software?
Most EMR companies now offer solutions and applications that are primarily web-based. Electronic medical records companies like UltimateEMR and OpenEMR both come in free versions.
Where can I find electronic medical records training online for free?
Different vendors may provide free online tutorials. You can also find free courses on Coursera.