Free Electronic Medical Records Software
Learn more about the best free electronic medical records software with info on free offers, and frequently answered questions.
Updated on October 21st, 2021
The SMB Guide is reader-supported. When you buy through links on our site, we may earn an affiliate commission. Learn more
Electronic medical records software is used by hospitals, dentist offices, and other healthcare facilities to capture, store, and retrieve patient information. Free electronic medical records software is ideal for small medical practices and most do not require programming knowledge.
Read More:
Best Electronic Medical Records Software for 2019 - Learn more about paid Electronic Medical Records software.
Why We Chose ChARM EMR:
ChARM EMR offers a wide range of useful features for healthcare management. These include document management, online EHR, and e-prescribing, among many others. Healthcare practices can use ChARM EHR to manage their medical records.
Moreover, ChARM EHR is a reasonably-priced platform that helps improve the patient experience. It is intuitively designed and has no hassle to set up. It also has a very user-friendly patient portal that patients can use to view their medical records and communicate with doctors and hospital staff.
Things to Consider When Evaluating Free Electronic Medical Records Software:
Ensure that the software is easy to use. This kind of software can be used both by medical staff and patients, so in the interest of streamlining your healthcare administration and providing a good patient experience, choose a platform that is user-friendly.
To create the most efficient management system, you'll want all of your medical software to integrate with your EMR system. Make sure that the software you choose will integrate with the existing software you use.
Determine your unique business needs and find out whether the free version of the software caters to all those needs. If not, you might have to upgrade to a paid account.
Best Free Electronic Medical Records Software:
| Rank | Name | Offer | Review | Learn More |
| --- | --- | --- | --- | --- |
| 1. | | Free | A highly recommended EMR platform with good functionality and ease of use. | |
| 2. | | Free | An excellent EMR software that is totally free. Offers plenty of customization options. | |
| 3. | | Free | A reliable platform with a wide range of essential medical billing features. | |
| 4. | | Free | An open-source EMR platform with plenty of customization options. The well-designed interface and easy to use. | |
| 5. | | Free | An excellent EMR software with access to national medical databases. Support is only available once a week. | |
| 6. | | Free | A comprehensive EMR platform offering a host of useful medical billing features, including medical voice dictation. | |
| 7. | | Free | A medical practice management tool that offers EMR features. Product support is lacking. | |
| 8. | | Free | A good EMR platform that offers patient registration tracking and a modern scheduling tool, among other features. | |
| 9. | | Free | A good web-based EMR platform. The well-designed interface and excellent customer support. | |
| 10. | | Free | An open-source EMR software that offers customization options but comes with a steep learning curve. | |
| 11. | | Free | An excellent free EHR software designed for modern mobile-centric practices. | |
FAQs:
Should I consider paid electronic medical records software?
This depends on the size of your healthcare practice and your budget. Free EMR software is best for small medical practices. You can hire a programmer to customize the EMR platform for you. If you get stuck, most free and open-source EMR and EHR software have active support communities to help you out. Of course, with paid electronic medical records software, you'll have access to all the features and functionality to run your practice efficiently.
Where can I can find free electronic medical records software downloads?
All of the programs listed above, such as OpenMRS and VistA, have a free EMR software download for small to medium healthcare practices.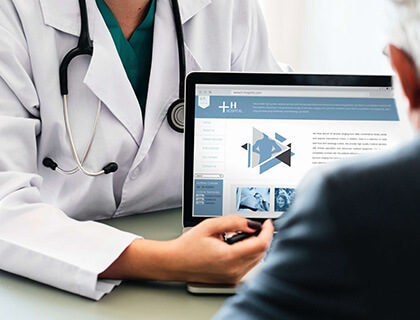 What are some free patient management software tools?
Are there electronic medical records with free web-based EMR software?
Actually, most EMR companies now offer solutions and applications that are primarily web-based. Electronic medical records companies like UltimateEMR and OpenEMR both come in free versions.
Where can I find electronic medical records training online for free?
Different vendors may provide free online tutorials. You can also find free courses on Coursera.