Best Reputation Management Services for 2023
Read about reputation management services and find out which online reputation management solutions are best with rankings, FAQs, and more.
Updated on December 28th, 2022
The SMB Guide is reader-supported. When you buy through links on our site, we may earn an affiliate commission. Learn more
Reputation management services are provided as a means of securing a positive image for your business. Reputation managers work with your company to improve public perception and work towards the kind of reputation that you want to have among your customers, shareholders and/or competitors.
While reputation management can be approached in a variety of ways, common strategies include targeted marketing campaigns and social media research. The main target of reputation management is a business' online identity since most business activity is now conducted on the internet.
Why We Chose Webimax:
Webimax offers a wide range of services like search engine optimization (SEO), social media, pay-per-click (PPC), and web design.
The company provides excellent customer support and does an in-depth investigation of your online presence to improve traffic and PR.
Things to Consider When Choosing Reputation Management Services:
Decide on what your specific needs are and look for reputation management services that focus on or specialize in these areas.
Look for reviews regarding customer support, as having an open line of communication is essential for expressing your needs and concerns.
Consider your other online needs such as SEO and social media monitoring, and choose a company that provides a holistic service.
Best Reputation Management Services:
| Rank | Name | Offer | Review | Learn More |
| --- | --- | --- | --- | --- |
| 1. | | Contact for price | Offers a wide range of services and excellent customer support. | |
| 2. | | Contact for price | Pricing and features are customizable. | |
| 3. | | $199.00 /mo. | Offers reasonable pricing and flexible subscription periods. | |
| 4. | | Contact for price | An effective and reliable service, but can be expensive. | |
| 5. | | Contact for price | Integrates with marketing and PR tools, with advanced SEO technology. Can be expensive for smaller businesses. | |
| 6. | | $80.00 /hour. | Includes review site management and content creation capabilities. High set up fee. | |
| 7. | | Contact for price | Custom service for each business, with search engine optimization tools for better search results. | |
| 8. | | Free - $399.99 /mo. | Reports are insightful but take time to be compiled. | |
FAQs:
How do reputation management services work?
Reputation management is the practice of ensuring a brand has a good online image and presence. It ensures that positive news and reviews are the first things current customers and potential customers will find when they search for a business online.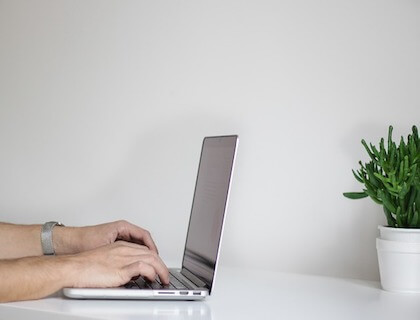 What is the best online reputation management company?
How much does reputation management cost?
Reputation management services can cost anywhere between $100 to $3,000 per month depending on the level of service that your business requires, or you may be charged a one-time fee of $500 to $30,000.
Why is online reputation management important?
Due to the rise of social media, it has become important for businesses to maintain a good online reputation. A bad reputation can affect your business future, as customers will not want to obtain services or products from a company that has a poor reputation.
How do I control my online reputation?
Google your business.
Build your brand.
Prioritize your privacy policies.
Monitor your social media platforms, website, and blog.
Use reputation management services.
What is digital reputation management?
Digital reputation management refers to shaping the public's perception of a person or business by influencing and creating information about that business, primarily online.
How can I improve my online reputation management?
Ask customer reviews.
Grow your online presence.
Minimize the amount of ads on your website.
Publicly respond to customer concerns and complaints.
Share user-generated content.
Take advantage of reputation management services.
Can online reputation management services remove negative information about my company?
Reputation management companies might be able to help you get negative information removed from the Internet by contacting the owner of the site where the information is displayed. If this does not work, many reputation management services will recommend creating new content to push the negative results further back in the search engine rankings.
What is the difference between online reputation management companies and a reputation management firm?
Internet reputation management is a specialized field that deals with an individual's or an organization's digital identity. Online reputation management for individuals typically involves the management or removal of personal social media profiles.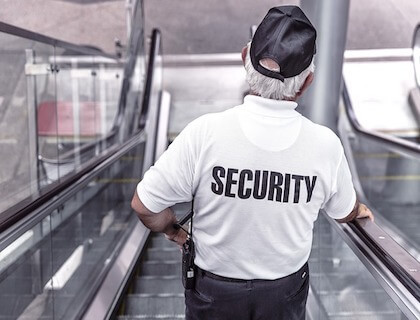 What is reputation protection?
Reputation protection is the constant monitoring of web content to screen for anything negative that could be associated with your brand or business.
What are search engine reputation management services?
An online reputation management service that focuses on search engine results related to your business uses search engine optimization and other online publishing best practices to maintain your positive image.
How frequently can I get an online reputation monitoring report?
Different online reputation companies have different reporting standards and procedures, but it is common for companies to send their clients a monthly report.
Can social media reputation management companies take over my business' social media accounts?
Social media reputation management has less to do with your brand's social media accounts and more to do with what other people are saying about your brand on social media. A web reputation management company can review and track those conversations and even have them removed in many cases. You can also manage your reputation by interacting with your customers through email marketing.
Are any of the top reputation management companies in the USA?
Yes. In fact, the majority of the companies on our top ten list are based in the USA, with the exception of Guaranteed Removals.
What kind of results can online business reputation management have?
Online business reputation management has been shown to improve or at least sustain the reputation of a business, particularly with online reputation monitoring services. Revenue is directly tied to what people think about your company or product, so a good online reputation is key. The same goes for online reputation management for individuals: the right online reputation could help you land your next job!