Open Workbench Reviews
Learn about Open Workbench Construction Management Software. Includes info on Open Workbench, free trials, pricing, customer reviews, and FAQs.
4 min read • Last updated on January 3rd, 2019
Open Workbench is a Construction Management Software that offers project management, work breakdown structuring and project process planning tools, among other features.
Open Workbench Pricing:
Open Workbench is a free, open-source software.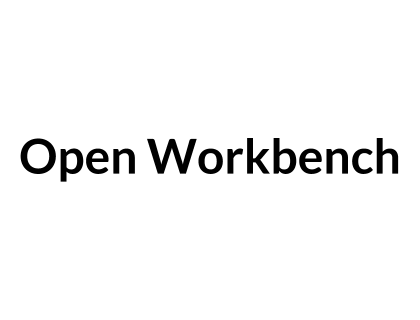 Open Workbench Summary:
Pros: Scheduling holiday work is easy and creating inter-project dependencies is highly streamlined.
Cons: Requires some technical skills to operate.
Bottomline: Open Workbench is a free, functional alternative to Microsoft Project.
Open Workbench Key Information:
| | |
| --- | --- |
| Founder | Christopher Murray, Danek Bienkowski |
| Founded | 1984 |
| Website | |
Open Workbench FAQs:
Is there an Open Workbench free trial?
Open Workbench is a free, open-source software.
Where can I find the Open Workbench login?
There are no login options without first downloading the software.
What are some Open Workbench alternatives?
OrangeScrum.
2-Plan.
Efficient Calendar.
Fieldwire.
GenieBelt.
Estimate.
Estimator Application.
Open Workbench Reviews:
| Reviewer | Review |
| --- | --- |
| | The software is great and does the job. But they have a significant gap. As a part of Project Manager's job you have to share project plans with the stakeholders. Fine! Let's email it! ...And you come to the trouble! Every person involved into the project should have MSP or OW installed just to see the project plan. There is no free viewers available on the market! Of course you can send PDF or screen shot, but it gives just a part of the picture... There are some free viewers as www.amiproject.com which allow to open MS Project plan on-line, but it does not contain full functionality of MS Project. So, team communication is a gap which these programs should tackle but don't. |
| | There is a software called FME.Its powers are vast and invoke glee.My data's a mess!I'm feeling the stress!!Open workbench, relax, drink some tea. |
| | I gave #OSS a chance. Downloaded Open Workbench, got strange error, googled solution, stared in disbelief. Downloaded MS Project trial. |
| | It is not really fully open source, and I don't think there is any active development being done. I am planning on trying to help add some of these features myself, but there is a lot of code to look through to try and figure out what is actually going on in the software. |
| | You could also look at:Open Workbench. Very powerful, fairly difficult to get into, PC only, and completely FREE. |
| | Open Workbench is an open source desktop application that provides robust project scheduling and management functionality. Already the scheduling standard for more than 100,000 project managers worldwide, Open Workbench is a free and powerful alternative to Microsoft Project. |
| | Open Workbench and GanttPV are quite nice, of course, but, unless I'm mistaken, I don't think that any of them interacts with Outlook' tasks lists or calendar in any obvious way. Same thing for Zoho, actually. Seems very nice, but I don't see any easy way to have it interact with Outlook. |
| | Open Workbench: in my opinion the best free alternative to MS-Project. |
| | Although I haven't used Open Workbench beyond a very small demo project, it seems a very mature and fully-featured application. Being OpenSource and free, it would also seem to be an acceptable part of a typical Achievo user's development environment. Of course, a commercial closed source tool capable of defined export, such as MS-Project, would also provide a solution - but probably not one acceptable to many Achievo users. |