Best Mobile App Builders for 2023
Learn more about the best mobile app builders. Includes rankings with pricing and reviews, as well as frequently asked questions.
Updated on June 14th, 2023
The SMB Guide is reader-supported. When you buy through links on our site, we may earn an affiliate commission. Learn more
App builders are online mobile development tools that allow users with no coding experience to develop mobile apps quickly. App builders only require users to input the type of app, drag and drop in desired features, and design a user-access format with the same ease as filling in an online form.
App builders are best suited for simple apps, as they lack a lot of customization options and are not very innovative. However, hiring a development company can be expensive and, as there are thousands of them, difficult to choose from. With today's steadily increasing app market, creating mobile apps may be the next step in expanding your business.
Our Pick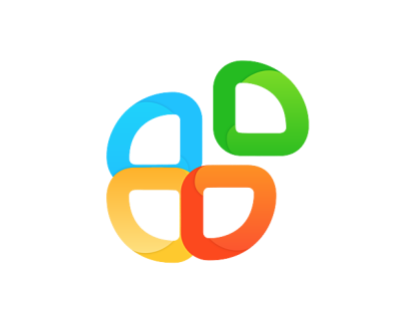 Create iOS and Android apps in minutes, no coding experience needed.
Get Started
Very highly rated.
Intuitively easy to use.
Why We Chose Appy Pie, Swiftic, and Bizness Apps:
Appy Pie is a great app builder that is very easy to use. It offers a wide range of templates for different types of apps and businesses, and users can build a basic app in a matter of minutes. Appy Pie also offers the option to build and preview a free app on their website without even signing in.
With Appy Pie, users can add a variety of standard and unique features to their app using Appy Pie's drag-and-drop function. Users can create in-app stores or link to third-party platforms such as Shopify and Amazon. Users can also find basic marketing tools and a Mailchimp integration, as well as the ability to add social media integrations, navigations, push notifications, a loyalty program, and multiple languages.
Swiftic is a mobile app builder renowned for its ease of use and impressive features, which include standard and robust capabilities, such as customized app layouts, push notifications, and drag-and-drop functions. Employers interested in e-commerce will appreciate Swiftic's loyalty program extension, in-app purchasing, and monetization options.
Bizness Apps offers a user-friendly interface that aids in the creation of functional and configurable mobile apps. Bizness Apps stands out as an appealing alternative thanks to its extensive library of customizable app templates and advanced features, which include mobile ordering, push notifications, monetization, and appointment scheduling.
Things to Consider When Evaluating App Builders:
It's best to already have an idea of what you want your app to look like before selecting an app builder. Consider the functionalities you will need your app to have and make sure the app builder you select can support those functionalities.
Check what platforms the app builder supports. Some may support ITT or Android, some may only offer progressive web apps (PWAs), and some may support all types of apps.
If you choose to design your own app, technical support will be vital but is unfortunately limited when it comes to app builders. Make sure you choose an app builder that offers good technical support or has good forums that answer questions promptly.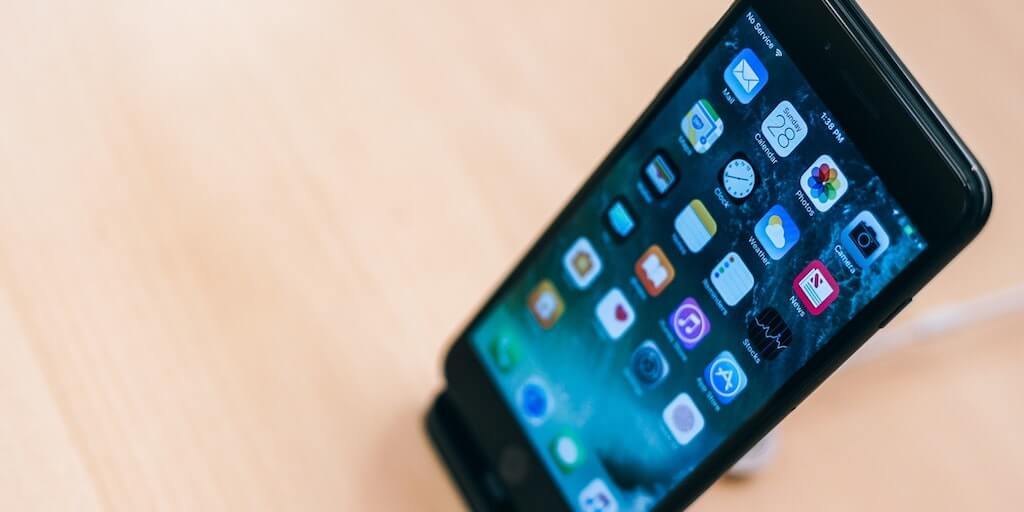 Save money by discovering the best free small business apps. Includes customer ratings and frequently asked questions.
Sep 17, 2023
Best Mobile App Builders:
| Rank | Name | Offer | Review | Learn More |
| --- | --- | --- | --- | --- |
| 1. | | From $16.00 /app /mo. | An easy-to-use platform with a library of specialized templates for different types of apps, as well as a small business app builder. It's an affordable option with a strong technical support team. | |
| 2. | | From $39.00 /mo. | Offers great e-commerce features, such as integrations with several stores and catalog options for creating an in-app store. It also offers great scheduling options for creating booking apps as well as excellent loyalty and reward features. | |
| 3. | | Contact for quote. | It offers niche features for app makers in specific industries, ranging from restaurants to real estate, and works well for e-commerce. BizznessApps offers key features and styles for different industry needs as well as email and chat support. | |
| 4. | | From $59.00 /mo. | The software offers great customization options that cater to different types of apps. The Shoutem developers are aiming to open their code for submissions of app extensions, such as extra themes, additional integrations, and added features. | |
| 5. | | From $30.00 /mo. | Focuses on creating beautiful app designs with good user experience and highly customizable templates for both e-commerce and standard apps. However, tech support is minimal and there is a learning curve for people who are not very tech-savvy. | |
| 6. | | Free and paid options. | Robust software for developing Windows, Android, and iPhone apps. Mobincube offers a wide range of affordable pricing options to suit different needs and is useful for creating a variety of apps, from business to entertainment, with its range of customization options. | |
| 7. | | From $19.00 /mo. | An easy-to-use builder with smooth navigation and customizable building blocks, such as Excel and Java integrations. The free trial allows users access to all AppMachine's features and users only pay when they are ready to publish their completed apps. | |
| 8. | | From $25.00 /mo. | It features a great, simplified design with easy templates that offer a few customization options. More advanced features require some programming and coding knowledge. | |
| 9. | | From $349.00 /mo (billed quarterly). | It offers comprehensive customization options and publishing processes to build an attractive app. BuildFire allows users to upload their own designs that will fit with their templates, but it does have a learning curve. | |
| 10. | | From $79.00 /mo. | Features a great range of easy-to-use templates and drag-and-drop modules, as well as 24/7 tech support. AppInstitute offers White Label apps, which Google and Apple seem to be phasing out, so AppInstitute can basically only be used for PWAs. | |
| 11. | | Contact for quote. | An easy-to-use platform with customizable features that also offers design and build services. It offers a free trial version and good promotional and marketing tools, but lacks an in-editor previewing tool. | |
| 12. | | Free and paid options. | Users must install the platform on their own domain which can then be used to create an app for free. Siberian does require users to have an understanding of source code and how to use it, but it features a great tech support team. | |
| 13. | | From $20,000 /yr. | It offers a great range of templates and features to help you create feature-rich apps for Android, iPhone, and tablets. Sometimes a feature might not work as you thought it would, but they have good customer service through Zendesk. | |
Some companies may offer special rates on monthly and quarterly plans, as well as discounts on annual subscriptions.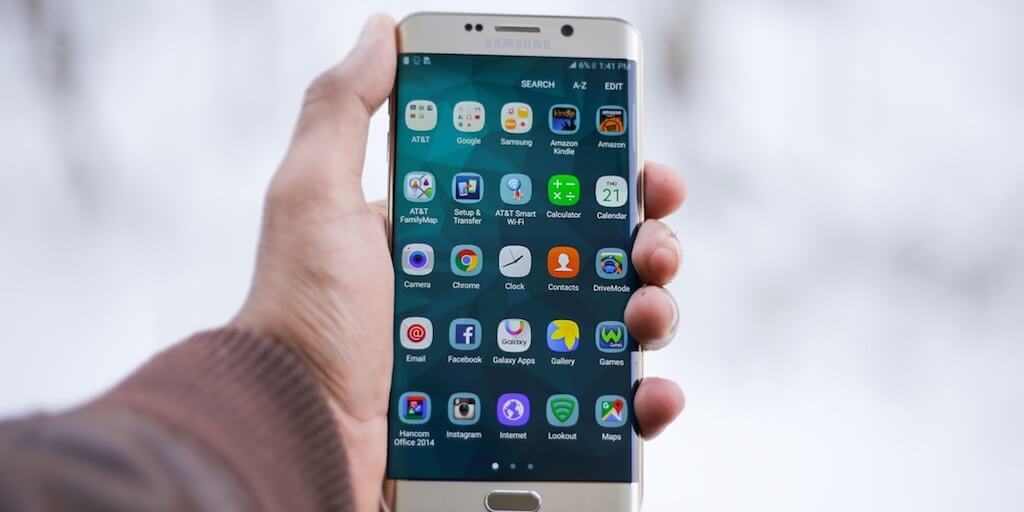 Find out more about the most popular small business apps with pricing information and frequently asked questions.
Feb 9, 2023
Pros and Cons of Using App Builders:
Pros
App builders are a lot cheaper than development firms.
You will have control of the app you are building from start to finish.
You can modify or update your app without waiting for developers.
You do not need programming skills to build a decent app.
You may be able to publish your app more quickly.
You will not have to think about the placement of elements in your app as app builders have ready-made templates and architecture.
Cons
Tools and techniques are constantly changing, so you will be spending a lot of time and resources on ensuring your app is up-to-date, which can lead to extra charges.
You will be limited to whatever features and integrations the app builder supports.
Using app builders means you are using a third party to develop your app, which runs the risk of confidential data leaks.
App builders have fixed template designs which you cannot change.
You cannot edit the structure or the code of an app with an app builder.
You could be tied to a particular platform through an app builder and would not be able to transfer your website.
FAQs:
How much does it cost to build an app?
On average, using a professional app development company will cost around $5,000 to $10,000 minimum, per app project. Using an online app builder that does not require coding knowledge may leave you with a very simple app design that will not be as intuitive or flexible as a professionally designed app, but the top mobile app builders offer a wide range of affordable plans, from free, open-source products to $300.00 per month month.
Which is the best app builder?
Can I build my own mobile app?
Yes. You can use an online mobile app builder to build your own mobile app in three easy steps. Most mobile app builders feature customizable templates with a drag-and-drop function.
How long does it take to build an app?
It can take about 4 to 6 months to build a successful app and work out all the bugs before publishing it. You will want to take the time to plan out your app properly and test it for smooth functioning.
How do I build an app?
Define the objectives of your app and the reason for creating one.
Lay out the functionality and features to define your app's scope.
Using an app builder of your choice, choose a template to start customizing.
Choose the appropriate plugins and features to fulfill your app's scope.
Test your live app and make any changes necessary.
Launch your app!