Free Business Plan Template
Download a free business plan template for Word. Includes frequently asked questions about business plans.
Updated on November 18th, 2019
The SMB Guide is reader-supported. When you buy through links on our site, we may earn an affiliate commission. Learn more
A business plan template is a pre-formatted business plan that contains an outline for a synopsis of your business details, goals, and measurable steps you are planning to take to achieve these. A business plan is vital to obtain financing for your business and should be the foundation of your pitch deck.
Below is our free downloadable business plan template. This plan can be tailored to your specific business and the stage it is in, as well as for the intended audience.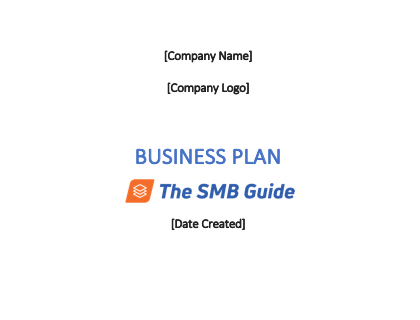 Business Plan Template - Free Download
Download this blank business plan template in Word format and create your own business plan.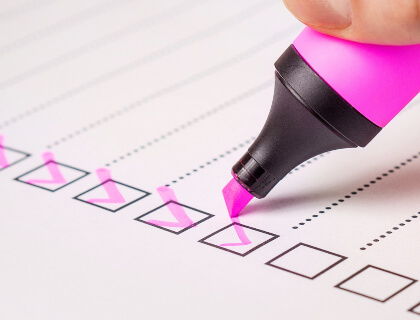 Benefits of Using a Business Plan Template:
Save time.
Ensure that your plan is presented in a standard format.
Uncover the right information before your business is launched.
Create a professional document without outsourcing.
Why You Should Use a Business Plan Template:
Business plan templates allow entrepreneurs and small business owners to save time by working off of a pre-formatted document. With a professional template, you can add specific information about your business without having to start from scratch.
Writing a business plan is a time-consuming process, even if you use a template. However, using a template ensures that you add all of the content that you need before you make your business pitch. Working through a template one section at a time can help you to gather all of the information that you need.
Generally, it's a good idea to write your Executive Summary last. This way, you will have a much better idea of how to summarize and describe your business.
Download our template to get started.
FAQs:
How do you write a business plan?
You can use a template, or start from scratch. Either way, your business plan should include a summary of your business, financial projections, details about marketing, a description of your products/services, and a SWOT analysis.
What is a business plan template?
A business plan template is a pre-formatted document that already contains an outline and basic details. You can customize a template to create a business plan for your own business.
How do I write a business plan for a startup?
Planning for a startup is the same as planning for any new business venture. You need a detailed business plan that is focused primarily on the financial needs of your new business. This will help to attract investors and give you a realistic picture of how much capital you need to succeed.
How do I write a 5-year business plan?
A 5-year business plan is typically written the same way as a normal business plan, except the financial projections from one year to the next may go into more detail. The plan may also include special projects/developments that you want to invest in during the first five years of operation.
What are the three main purposes of a business plan?
Create a roadmap for the growth of your business.
Demonstrate to lenders and investors that you have a path to success.
Gather and evaluate all of the information needed to make decisions.
What should a business plan include?
Executive Summary.
Business Overview.
Operations.
Market Analysis.
Products and Services.
Competition.
Management.
Financial Plan.
Projected Revenue.
Appendices.
How do you write a successful business plan?
Successful business plans are well researched, including supporting documentation (financial statements, graphs, etc), demonstrate a keen understanding of the target market, and have a multi-faceted marketing strategy.
What do you title a business plan?
Business plans usually have a cover page with a prominent title that includes the company name and the words "Business Plan" either above or below the name. The cover page may also include contact information or a business address.
What are the types of business plans?
Startup business plan.
Growth business plan.
Strategic business plan.
Feasibility business plan.
Internal business plan.
Operations business plan.
How long is a business plan?
The length of your business plan is less important than the quality of the content that is contained within it. However, business plans generally vary in length from 20 to 50 pages depending on the spacing, size of the font, visual elements, and detail of each section.
How much does it cost to get a business plan written?
On the low end, freelancers may charge several hundred dollars to write a business plan, while professionals and consultants may charge several thousand. If you are going to outsource the creation of your business plan, make sure you hire someone who has lots of experience.
How do you write an executive summary for a business plan?
An executive summary should contain the following:
Introduction.
Company strengths.
Explanation of product/service and how it meets a need or solves a problem.
Conclusion emphasizing the importance/value of the business.
You should try to be concise when you're writing your executive summary since the rest of your business plan will provide more explanation for readers. The point is to draw people in and give them a 1000-foot view of what you are doing. It is generally agreed that the executive summary should make up no more than 5 - 10% of your entire business plan.