How to Write a Business Letterhead
Learn how to write an effective business letterhead. Includes a step-by-step guide, free template, and frequently asked questions.
Updated on October 7th, 2021
The SMB Guide is reader-supported. When you buy through links on our site, we may earn an affiliate commission. Learn more
The purpose of a business letterhead is to inform and convey a message to the recipient. Typically, the letterhead is placed on the topmost sheet of your business paper and consists of a company name, address, and business logo.
Businesses opt for a letterhead when they want to look professional, keep their brand consistent, and advertise their services. A business letterhead can be sent to employees, clients, managers, and potential leads.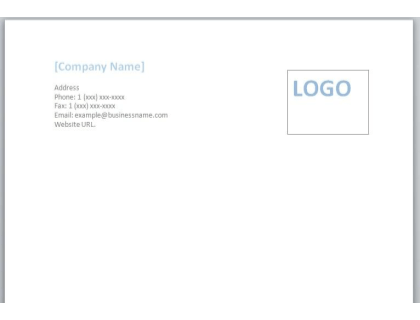 Business Letterhead - Free Template
Download this blank business letterhead template in Word format and create a professional letterhead in just a few minutes.
Proper Format:
Margins.
Generally printed on the top or bottom half of a company document, letterheads are on average 8.5" x 11" in size. In addition, your letterhead should be at least 0.8" from the top of the page and margins of 1/4" on the sides and bottom.
Fonts.
Before you choose a font, define your business's branding style and then adjust the fonts, colors, and sizes to complement this design. Businesses typically choose bold fonts like Futura, Helvetica, and Century Gothic as they are excellent for grabbing attention. However, to ensure your business letterhead stands out, consider playing around with popular fonts or creating a custom font.
Business Name.
As your business name will be one the focal points of the letterhead, it should be at least 2 points larger than other information, including your phone, fax, and email address. You can also place your business name in a different font color to coordinate with the colors of your logo.
Business Logo.
Your business logo is generally placed on the right or left hand-corner of a business document. To ensure the space around the logo is not crowded, place your general information on the other side for a more clean look.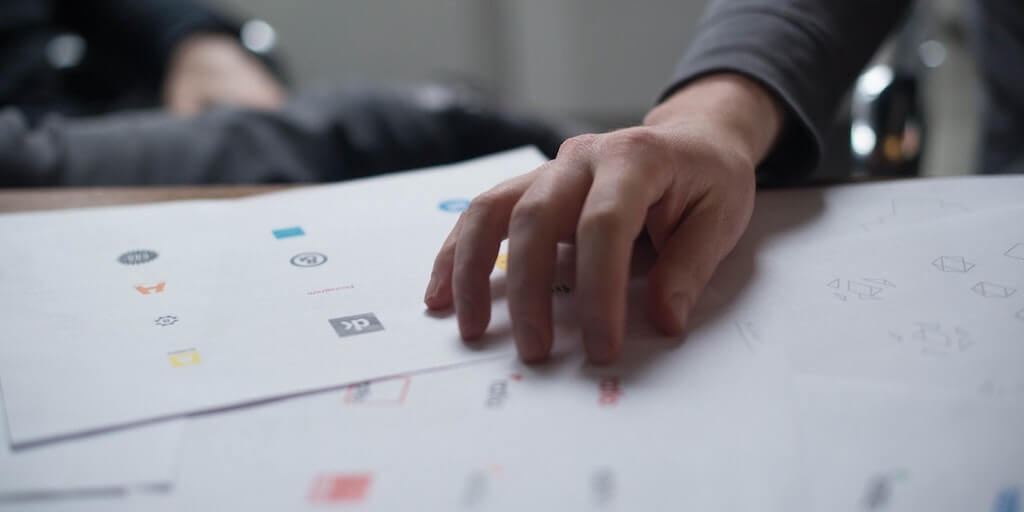 Learn about the best online logo makers and decide which is best for your business. Includes pricing and answers to common questions.
Jun 12, 2023
Business Information.
Your letterhead should include your business name, logo, address, website, phone number, and email address. However, if your logo already includes a website or email address, you can omit this information. If you want to personalize your business letterhead, you can also add in your name and surname, and your position.
If your business has social media accounts, add the links to each site. Businesses generally add a link to their Facebook, Twitter, and LinkedIn accounts. This is a great way to build your online presence.
Benefits of a Business Letterhead:
Your business looks credible and professional.
You can enhance communication with employees and customers by providing different channels to reach you or your office.
Excellent for advertising and marketing purposes.
Improves brand awareness.
FAQs:
How do I create a business letterhead?
You can create a business letterhead in Word. All you have to do is "Add a Header" and follow the proper formatting instructions listed above. We also have a free template available.
What does a company letterhead include?
Business name.
Phone number.
Email address.
Fax number.
Website URL.
Social links (if applicable).
Your name and surname (if applicable).
Your position (if applicable).
What is a letterhead example?
You download an example of basic business letterhead above in Word format.
What does a company letterhead look like?
A business letterhead is generally placed at the top of a business document or letter, and typically includes your business name, phone number, email address, and a company logo.