The Best Shared Office Space for Small Business in 2023
Discover the best shared office space for your small business. Includes communal office space companies, pricing, and FAQs.
Updated on January 1st, 2023
The SMB Guide is reader-supported. When you buy through links on our site, we may earn an affiliate commission. Learn more
Updates:
Updated 20th of December 2019
Added a list of pros and cons and a list of things to consider when choosing a shared office space.
Updated 15th of January 2020
Updated information in the table.
Shared office space is a building or location where freelancers, business owners, and their employees share a communal office space. Shared office space is also known as shared coworking space, hotdesking, and group office space.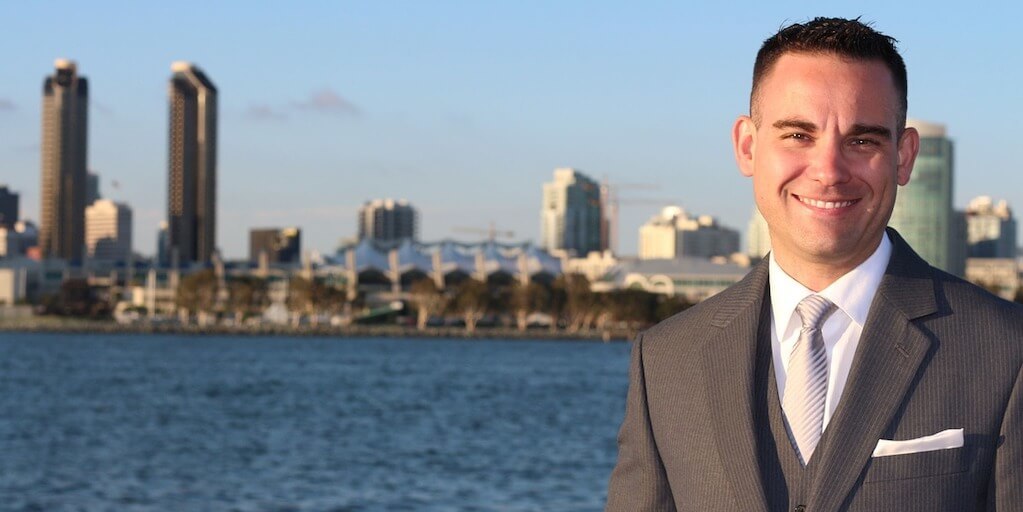 Find out how your business could lease commercial real estate with a step-by-step guide and frequently asked questions.
Feb 3, 2022
Why We Chose WeWork and ShareDesk:
WeWork provides fully-equipped offices to help meet the needs of different businesses. Amenities include super fast-internet, office supplies, business-class printers, daily cleaning, and more. WeWork also provides shared office spaces for small teams and individuals, but mid to large size businesses will also have the option of renting private office spaces, whole buildings, bike storage, and full or partial floors.
ShareDesk offers hourly, daily and monthly options for maximum coworking flexibility. With ShareDesk, users can book and pay online, and enjoy 24/7 customer support.
Things to Consider When Evaluating Shared Office Spaces:
Define your property requirements and compile a list of the amenities your business requires.
Determine your budget and enquire about any location-specific costs in addition to the lease, rent, or parking.
Make sure the location you choose meets your business's brand image and customer's needs.
Best Shared Office Space:
| Rank | Name | Offer | Review | Learn More |
| --- | --- | --- | --- | --- |
| 1. | | $45.00 - $450.00 /mo. | A full-equipped co-working space for freelancers and start-ups looking to expand their business. | |
| 2. | | $12.00 - $20.00 /hr & $70.00 - $100.00 /day for private office. | Professional office spaces packed with good amenities, such as storage, office supplies, and internet. | |
| 3. | | Up to $800.00 /mo. | Knotel provides spacious and conveniently situated shared office spaces. | |
| 4. | | $75.00 - $600.00 /mo. | Affordable option with top-quality amenities and supplies. | |
| 5. | | $49.00 /day & $299.00 - $599 /mo. | Well organized and designed office space equipped with useful amenities. | |
| 6. | | $69.00 - $599.00 /mo. | Simple, well-equipped, and conveniently placed locations best suited for small businesses. | |
Pros and Cons:
Pros
Lower monthly cost than private spaces.
A variety of amenities.
Unique networking opportunities.
Cons
Work space may not be private/quiet all of the time.
Some shared offices have limited access for all but the highest-paying members.
May be crowded at times.
Shared Office Space Denver:
Shift Workspaces.
WeWork.
ShareDesk.
Copass.
Serendipity Labs.
Galvanize.
Shared Office Space Los Angeles:
WeWork.
ShareDesk.
Liquid Space.
Industrious.
Serendipity Labs.
Copass.
Galvanize.
Shared Office Space Boston:
WeWork.
ShareDesk.
Liquid Space.
Workbar.
Impact Hub.
Shared Office Space Brooklyn:
WeWork.
ShareDesk.
Liquid Space.
Industrious.
Knotel.
Copass.
Bond Collective.
Shared Office Space San Diego:
Shared Office Space Houston:
WeWork.
ShareDesk.
Impact Hub.
Shared Office Space Seattle:
WeWork.
ShareDesk.
Impact Hub.
Copass.
Galvanize.
Shared Office Space Columbus:
Shared Office Space Phoenix: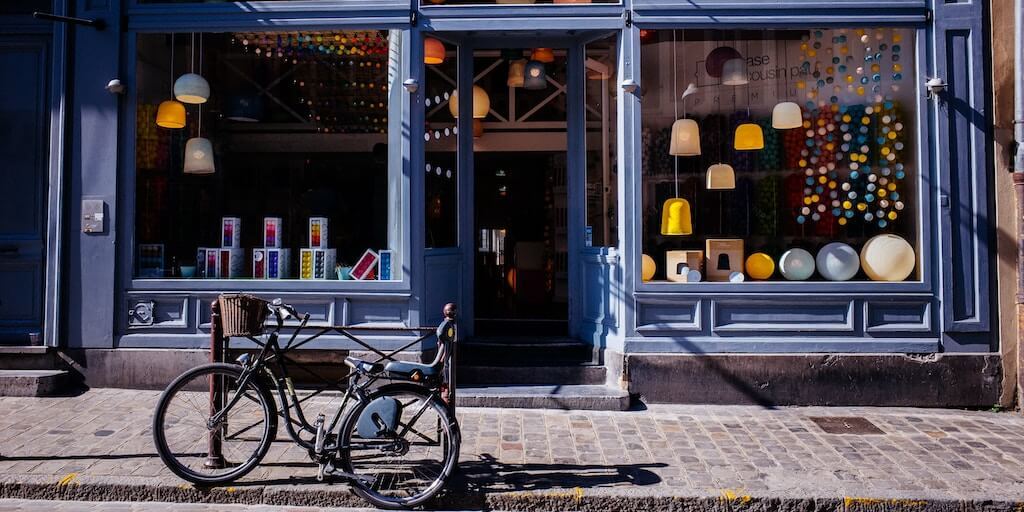 Detailed guide with helpful information on how to pick a business location. Also includes tips, FAQs, and checklist.
Mar 31, 2020
FAQs:
How much does a shared office space cost?
The cost of shared office space varies according to how long you need to use the space and the size of your team. Most shared offices offer day passes with prices ranging from $7.00 - $20.00 per hour or up to $150.00 per day depending on whether you need a shared co-working space or private office. Full-time memberships can cost anywhere between $50.00 and $900.00 per month.
What is a coworking office space?
Coworking office space is when workers share office space and work either independently or collaboratively. Typically, coworking office spaces are used by freelancers, telecommuters, and self-employed workers.
Should I get a coworking space?
Pros of committing to a coworking space:
A sense of community and complementary skills.
Structure to your workday.
Amenities and perks.
Inspiration.
Company culture.
Cons of committing to a coworking space:
Lack of privacy.
Your competition may be under the same roof as you.
Personality conflicts.
Non-flexible work hours.
It may restrict your business's ability to expand quickly.
How many coworking spaces are there in the US?
According to statistics, there were over 4,000 coworking office spaces in 2017. This number has since increased to approximately 4,500.
What amenities and services does a communal office provide?
Most shared office suites consist of meeting rooms, co-working spaces with hot desks, lounges, communal kitchens, and even virtual offices. A monthly membership plan typically includes standard amenities like high-speed internet, office furniture, printing machines, dedicated phone lines, and free coffee.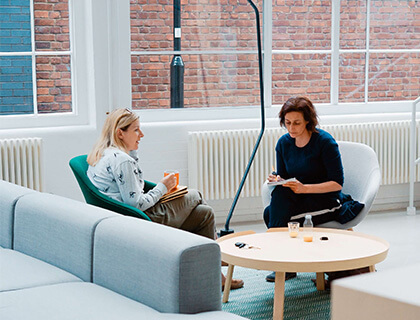 Do group working spaces offer day passes?
Yes. Most shared office spaces offer hourly rates and day passes while some companies even have 3-day or 10-day passes. If you're a startup or small business and plan on spending the bulk of your time in a shared office, you may want to consider purchasing a monthly plan.
How secure is a cooperative office space?
Shared office spaces are often housed in buildings with biometric access or 24/7 security. While many companies offer day passes to just about anyone, there are companies that require you to undergo an identity verification process before joining.
What is the difference between a shared coworking space and a private office?
Co-working spaces allow you to hotdesk or reserve desks in a shared environment while private offices are solely used by your business.
Is there a company size limit for working in a communal office?
Although communal offices are mostly used by remote workers, small teams, and startups, certain group working spaces can accommodate teams of up to 200 people.
Where can I find shared office space in my area?
You can find a communal office in most cities nationwide. Large shared office companies like WeWork, and Copass also have co-op offices around the world.
Is there shared office space for rent?
Yes. Specific companies like Liquid Space allows you to rent a co-working space. The cost of shared office space startups ranges from $1,800.00 to $6,000.00 per month depending on your location.