Cox Business
Learn more about Cox Business for your business. Includes info on Cox Business, pricing, customer reviews, and frequently asked questions.
Updated on March 31st, 2020
The SMB Guide is reader-supported. When you buy through links on our site, we may earn an affiliate commission. Learn more
Cox Business is a business internet service that offers reliable internet connectivity, 24-hour tech support, and more than 65,000 free public hotspots, among other features.
Pricing:
Pricing for Cox Business Internet varies by location. To get an accurate quote, go to their website and enter your ZIP code in the pop up window to find the right price.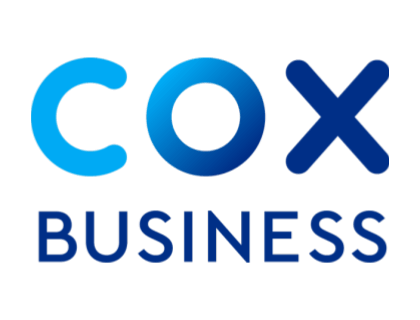 Review:
Pros: A wide range of service plans and free public hotspots.
Cons: Only available in 17 states and no contract-free options.
Bottomline: Cox Business offers a reliable business internet service with good speeds and a variety of price plans.
Key Information:
| | |
| --- | --- |
| Founder | James Cox |
| Founded | 2013 |
| Headquarters | Atlanta, Georgia |
| Number of Employees | 10,001+ |
| President/CEO | |
| Address | 6305 Peachtree Dunwoody Rd, Atlanta, GA, 30328 |
| Phone number | 1 (866) 272-5777 |
| Website | |
Reviews:
| Source | Review |
| --- | --- |
| | If price is not an issues, I recommend Cox Business. I use my internet for both work and pleasure (I telecommute) and Cox Business has a very good streak with me right now. 363 days uptime on my modem right now, hasn't dropped signal once, and I'm getting 50 down and 5 up (Mbps) which is incredibly fast. I pay $139/month for it. |
| | I am in AZ and switched to Cox Business with no data caps. I work from home also and was getting tired of it. It's true no caps with Cox business. |
| | I have been trying to tell people about Cox Business for a long time! I have been with Cox Business for 12-13 years. The service is incredible! I have been down maybe 3-4 times in that time span. I have the 300/30 service which I just switched to this year. It's amazing. |
| | I live in a house w 3 college roommates and blowing through that data is very easy for us. I ended up switching to Cox business.... they have 100mb static connection for 100 bucks a month, and they don't have data caps for the business lines. |
| | I've had fiber through Cox Business in Edmond. It was pretty reliable and fast. Cox Business is much easier to deal with than their consumer side which can be a nightmare. |
FAQs:
Is Cox Internet fiber optic?
No. Cox Internet differs from its competitors in that it offers regular cables instead of fiber optic cables.
How much is Cox Internet a month?
Pricing for Cox Business Internet varies by location. To get an accurate quote, go to their website and enter your ZIP code in the pop-up window to find the right price.
Which Cox Internet should I get?
Cox Internet's cheapest package is the Starter Internet plan, which starts at $19.99 per month. It offers speeds of up 60 Mbps and is ideal for smaller enterprises. Pricing packages vary by location.
Does Cox Business have a data cap?
Yes. Customers are not allowed to exceed 1 TB of data per month. Customers who exceed this amount must pay an extra $10 per 50 GB exceeded. This does not apply to customers on unlimited data plans.
How long does it take for Cox to install Internet?
It takes an average of 4 hours for the Cox Internet technicians to install the service, although it may take longer to upgrade your system.
How much is Cox Internet installation fee?
Installation at a professional work space costs $50.00.
Is there a contract with Cox Internet?
No. Cox Internet does not require a contract be taken out. Customers can opt out of their Cox Internet service at any time.