Amazon Business Reviews
Learn more about the Amazon Business account for small-medium businesses and enterprises. Includes pricing, reviews, company info, and FAQs.
Updated on January 30th, 2019
The SMB Guide is reader-supported. When you buy through links on our site, we may earn an affiliate commission. Learn more
Amazon Business is a purchasing solution for companies of all sizes. It offers a wide range of business supplies and products, and the ability to assign purchasing privileges to employees. Aimed at companies of all sizes, Amazon Business offers benefits such as business-only pricing, quantity discounts, and free shipping.
Amazon Business Pricing:
| Plan | Yearly Pricing | Users |
| --- | --- | --- |
| Basic | Free. | 1 |
| Essentials | $179.00 | 3 |
| Small | $499.00 | 10 |
| Medium | $1,299.00 | 100 |
| Enterprise | $10,099.00 | 100+ |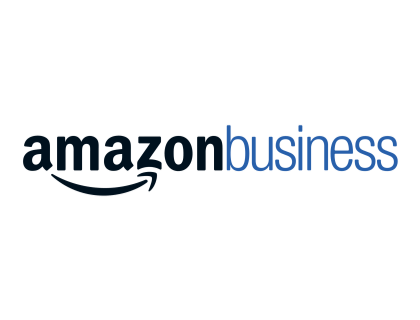 Amazon Business Summary:
Pros: Multi-user accounts, business-only pricing, tax-free purchases.
Cons: May not always have best price for all products.
Bottomline: It's a quick and easy way to manage purchasing for most businesses.
Amazon Business Key Information:
| | |
| --- | --- |
| Founder | Jeff Bezos |
| Founded | 2015 |
| Headquarters | Seattle, WA |
| CEO | Jeff Bezos |
| Number of Employees | 600,000+ |
| Number of Customers | 1 million+ |
| Phone Number | 1 (877) 586-3230 |
| Address | 410 Terry Avenue N, Seattle, WA 98109 |
| Website | www.amazon.com |
Amazon Business vs Amazon Prime Features:
| Feature | Amazon Prime | Amazon Business |
| --- | --- | --- |
| Multi-User accounts. | No | Yes |
| Exclusive business products. | No | Yes |
| Business-only prices | No | Yes |
| Tax Exemption Program | No | Yes |
| Purchasing system integrations | No | Yes |
| Price-breaks on multi-unit purchases | No | Yes |
| Analytics and Reporting | Yes | Yes |
| Pallet shipping to your doorstep | No | Yes |
Amazon Business FAQs:
How much does Amazon Business Prime cost?
Amazon Business Prime pricing starts at $179.00 and goes up to $10,099.00 per year, depending on the number of employees you have. It is free to set-up an Amazon Business account but to take advantage of all the features and benefits, you'll need to sign up for Business Prime.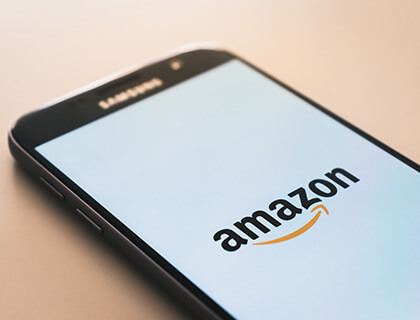 How do I set up an Amazon Business account?
You can register for an Amazon Business account on the Amazon Business website. Click "Create Free Account" and follow the prompts.
Does Amazon do B2B?
Yes, Amazon Business is also known as B2B selling as it provides a platform for businesses of all sizes to sell and buy from each other.
Does Amazon Business have Prime?
Yes. Amazon Business Prime is an annual membership program for small to large businesses. Individual users can apply an existing Prime account to their Amazon Business account at no extra cost.
What are the Amazon Business account benefits?
An Amazon Business account gives you a wide range of features and benefits to help grow your business. Benefits include business-only prices on eligible products, price-breaks on multi-unit purchases, multi-user accounts, analytics, Amazon app, and more.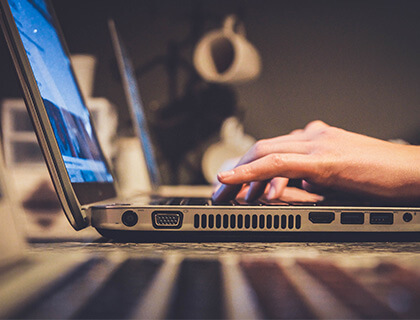 Amazon Prime vs Amazon Business; which is the best membership plan for my business?
Ultimately, this depends on your business needs and your budget. For just $60.00 more per year, you can get access to a marketplace tailored especially for businesses, in addition to a variety of benefits such as free shipping, special businesses pricing, and even tax-exemption.
How do I sign up for the Amazon Tax Exemption Program?
Qualifying businesses, government departments, non-profit organizations, and educational institutions are able to enroll in the Amazon Tax Exemption Program. This allows businesses with tax-exemption status to make tax-exempt purchases with a business account. To find out how to enroll, sign in to your account and make use of the Tax Wizard tool found under Customer Support.
Does Amazon Business have free shipping?
Yes, Amazon Business offers free same-day, one-day, and two-day shipping.
How do I get in touch with Amazon Business customer service?
The Amazon Business customer service number is 1 (877) 586-3230. You can reach the customer support team 24 hours a day, 7 days a week via phone, email or live chat.
Where can I find my Amazon business login?
Go to the Amazon Business webpage and click "Sign-in" in the top right corner.
Amazon News and Activity:
Amazon Business Reviews:
| Reviewer | Review |
| --- | --- |
| | I recently signed up for Amazon Business but haven't been able to take advantage of it's perks yet (already have prime). I do enjoy the PO feature to assign when you purchase something business related. |
| | I intend to do a blog post about the negligence Amazon Business showed. 3 weeks, tons of mistakes, no responsibility taken. Amazon filed the replacement shipment with wrong information to DHL. 3 weeks passed. What bothers me most is Amazon staff takes no responsibility, none. |
| | Amazon's new product has two benefits: You don't have to give other employees the company credit card (presumably) and the orders come back to management for final approval. It is like having your own buying department in terms of friction (as a lot of buying departments seek final approval from management anyway). This mostly applies to small purchases. Big purchases (e.g. servers, furniture, etc) will likely remain invoiced by the normal means even if just for cashflow. |
| | Dear @AmazonBusiness. As a business buyer, I would have thought that you would always have invoices sent with every order and that you wouldn't have delivery slots between 07:00-22:00 (10pm). It's a business order and delivery must be during office hours. Use some common sense. |
| | I have their business account and personal. If you already have prime on your personal account you can do a verification process and they will give you all the prime benefits on your business account without paying for it again. In my area this gives us same day and 1 day shipping on almost anything I search for. They also have a way to search for special business pricing, so you would find things such as buy 3 or more of these and get 20% off. Also you can put in your tax ID if you are a reseller and not pay tax anymore. It's great, I would get it. |
| | It would be really great if we could enter in our business hours somewhere in our profile. Amazon keeps attempting to deliver packages outside of business hours (8pm or 9pm) when our building is locked. |
| | Depending on how your location is set up, you can do pallet sized orders. Another big plus for us was that you can set groups and have purchase delegation for one or more people to perform order approval for a group. There are also some great things that you can do with reporting purchase history. |