Zoho Projects Reviews, Pricing Info and FAQs
Find out more about Zoho Projects software with customer reviews, ratings, pricing information and frequently asked questions.
Updated on November 21st, 2019
The SMB Guide is reader-supported. When you buy through links on our site, we may earn an affiliate commission. Learn more
Zoho Projects is Zoho's project management software solution. With Zoho Projects, businesses can store files and collaborate online. The software also has time tracking, charting and management features.
Pricing:
| Plan Name | Monthly Price |
| --- | --- |
| Always Free | $0.00 (up to 5 users) |
| Standard | $18.00 (up to 6 users) |
| Express | $50.00 (up to 15 users) |
| Premium | $100.00 (up to 20 users) |
| Enterprise | $150.00 (up to 25 users) |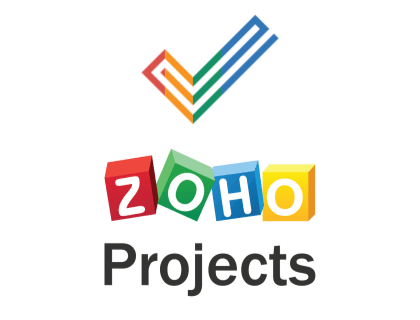 Review:
Pros: Flexible and intuitive with multiple viewing options.
Cons: No group chat function in the free plan.
Bottomline: Zoho Projects allows you to plan, track, and manage your projects efficiently.
Key Information:
| | |
| --- | --- |
| Co-Founders | Sridhar Vembu, Tony Thomas |
| Founded | 1996 |
| Headquarters | Chennai, India |
| Number of Employees | 7000 |
| CEO | |
| Phone Number | +91 44-67447000 |
| Address | Estancia IT Park, Plot No. 140 & 151, GST Road, Vallancherry Village, Chengalpattu Taluk, Kanchipuram District, 603 202, India |
| Website | |
Reviews:
| Source | Review |
| --- | --- |
| | I love to pay a reasonable yearly fee to host unlimited free users in unlimited number of projects. It fits within my professional expense budget for the rich resources that come with Zoho. Zoho support has been very helpful and prompt in replying.Zoho account support has been helpful in adapting to my feature/pricing needs as an academic; I have had phone calls and emails and they have worked out issues for me in good time. Its support forums are awesome. Feature Pros: As an instructor, I can easily monitor and move amongst even 20-30 active projects at a time through the global dashboard interface that gives me a color-coded summary of the activity in each project. The "tab" structure works very well for keeping all its functions visible on the same page. I appreciate being able to have multiple projects open in multiple tabs of my browser. I love the integrated individual chat and the tab for group-wide chat. Many times this has saved me and my students time and misunderstandings, and it makes me more directly engaged with them outside the classroom. Many other project management apps lack this integration. The chat is beautifully integrated: the chat window pops up no matter what tab you are in in Zoho, it's small and in the corner and can be popped out, and the browser tab starts moving like ticker-tape to alert you that a chat has been initiated even if you are working in another window on your computer. The color-coding and task meter on the dashboard are very helpful and motivating. The forum's integration with members' normal email is essential for functionality. A "search" feature allows you to find messages, documents, etc. when you accumulate a lot of information within your Project. |
| | I've used Zoho Projects and Basecamp (for different purposes) and while I liked Zoho I wasn't enamored with Basecamp. |
| | My team and I used Zoho Projects for a test run. It was very good at organizing your tasks. Once I put them on the list, we were able to focus a lot better on the tasks my team had to do. |
| | If you don't have access to Microsoft Project, then I recommend Zoho Projects. Quite frankly it's an undiscovered gem. It's free for one project, or you can pay $20 per month for 20 projects. This is cloud software at it's best; functional, cheap, flexible and pay as you go. At that price, you'd be crazy not to try at least the free version. |
FAQs:
Can employees use Zoho Projects' management tools to track their time?
Yes, with Zoho Projects' time tracking, employees can log billable and non-billable hours and you can track hours by project or by personnel. You can also generate invoices from your timesheet data.
Is there a Zoho Projects free trial?
If you go to zoho.com/projects, you can sign up for free by filling out the form. This will enroll you for the free version, which you can use for an unlimited amount of time.
What is Zoho membership management?
With Zoho's membership management tools, you can manage recurring billing and user subscriptions for your services. You can also store customer information in your system for reference and billing purposes.
What are some Zoho Projects alternatives?