Wells Fargo Secured Visa Credit Card Overview
Discover more about the Wells Fargo Secured Visa Credit Card with a list of features and benefits, pros & cons, and FAQs.
Updated on March 31st, 2020
The SMB Guide is reader-supported. When you buy through links on our site, we may earn an affiliate commission. Learn more
Rates and Fees:
| Rate or Fee Type | Amount |
| --- | --- |
| Annual Fee | $25.00 |
| Purchase APR | 20.74% |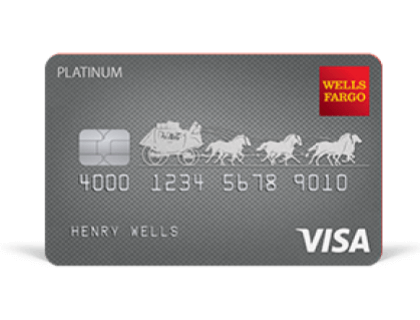 Review:
Pros: Zero liability protection, access to FICO credit score for free, and offers travel and emergency assistance services​.
Cons: Not available worldwide.
Bottomline: Solid option to help build and repair a credit score, with great accessibility and fraud protection features.
Key Information:
| | |
| --- | --- |
| Co-Founders | Henry Wells, William Fargo |
| Founded | 1852 |
| Headquarters | San Francisco, California |
| CEO | C. Allen Parker |
| Number of Employees | 10,001 |
| Address | 420 Montgomery St, San Francisco, CA 94104 |
| Phone number | 1 (800) 932-6736 |
| Website | |
Features and Benefits:
Digital wallet.
For convenience, cardholders can make payments using their digital wallet. This means you won't need to use your credit card. Instead, you can make payments using your eligible smartphone, tablet, or smartwatch.
FICO Credit Score Access​.
You will have free access to your FICO Credit Score when using the Wells Fargo website. Here, you'll also have access to credit education materials and professional tips.
Protection.
The Wells Fargo Secured Visa Credit Card offers an array of protective features, including cell phone protection, travel protection, emergency services access, and zero liability protection.
Reviews:
| Source | Review |
| --- | --- |
| | It works just fine. It was my first credit card years ago. Now my credit score is in the 770s. Perfect starter card. And you get your deposit back after a year. |
| | I had a wells fargo secured for a little over 3 years and i always made my payments on time and almost always fully paid it off each month. And they never unsecured it. They also charge a yearly fee and no cash back. But if you have a cell phone bill thats auto paid through a WF card they insure your cell phone. I've been much happier with capital one. |
| | I have used wells Fargo secured and capital one secured. I was very happy with both. I had $500 on wells Fargo and $2300 on capital one. My score went up from 545 to 734 in 2 years. They have refunded my deposits and gave me real line of credit. |
FAQs:
How does secured credit card work for Wells Fargo?
The Wells Fargo Secured Visa credit card requires a security deposit to be held as collateral. The minimum deposit starts at $300. Once payment has been made, the credit limit will be $300. If the card is used responsibly, cardholders can graduate to a unsecured credit card.
Is the Wells Fargo secured credit card good?
The Wells Fargo secured Visa credit card offers a range of benefits including fraud protection, travel and emergency services, 24/7 account access, and more. However, unlike close competitors, Wells Fargo does charge an annual fee of $25.
Can I add more money to my Wells Fargo secured credit card?
Yes. Your credit limit starts with the security deposit amount. For example, if you want to increase your credit line from $300 to $500, you will have to deposit an additional $200.
Does Wells Fargo business secured credit card report to bureaus?
Yes, Wells Fargo reports all your secured credit card activity to the three major credit bureaus.
What are some secured credit card alternatives?