Visio Lending Reviews
Learn more about the hard money lender Visio Lending. Includes information on loans, features, and frequently asked questions.
Updated on August 22nd, 2019
The SMB Guide is reader-supported. When you buy through links on our site, we may earn an affiliate commission. Learn more
Visio Lending is a hard money lender that offers a variety of loans, including loans for permanent rentals, transitional rentals, and vacation rentals. Visio Lending aims to expand the single-family rental eco-system of investors, tenants, and service providers.
Fees:
Visio Lending calculates fees and terms on each individual loan, depending on the loaner's credit score, Debt Service Coverage Ratio (DSCR), and Loan-to-Value (LTV).
Loan Details:
| | |
| --- | --- |
| Origination Fees | 1.5 - 2.5% |
| Interest Rate | 6 - 12.5% |
| Closing Costs | 2 - 5% |
| Terms | 2 - 30 years |
| Minimum Property Value | $75,000 |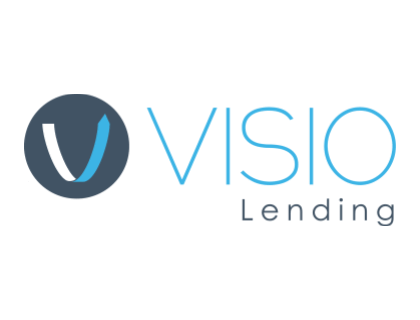 Review:
Pros: Loan terms are long, do not require income verification or tax returns.
Cons: Loans only available for rent ready residential properties, loans not available for owner-occupiers.
Bottomline: Visio Lending offers fast, dependable mortgage financing with bank rates on private terms.
Key Information:
| | |
| --- | --- |
| Founder | Jeff Ball |
| Founded | 2012 |
| CEO | Jeff Ball |
| Headquarters | Austin, TX |
| Contact Number | 1 (888) 521-0353 |
| Website | |
FAQs:
What documents does Visio Lending require to apply for a loan?
Two forms of ID.
At least two credit scores and a tri-merged credit report.
Appropriate insurance.
A title policy.
The down payment and a voided check.
An executed copy of the lease, if the property is occupied.
Your last two months' bank statements.
What are Visio Lending's minimum credit requirements?
Visio Lending requires a minimum credit score of 660. For a full list of their credit requirements, you can contact their company.
How long will it take before I get my loan?
Visio Lending typically closes within 21 days and they generally fund loans within 24 hours of closing for purchases and within 48 hours of closing for refinances.
What are some Visio Lending alternatives?