Upwork is an online platform where small businesses can connect with freelancers and hire them for services like copywriting, graphic design and programming. Companies can post projects on Upwork and freelancers can bid on them for a limited length of time.
Upwork Reviews:
| Reviewer | Rating | Review |
| --- | --- | --- |
| George G. | 4/5 | Upwork is the best tool that I've used for finding freelancers. However, the fees are high and payment takes a few days. |
| Olivia C. | 4.5/5 | Makes communication and transactions with contractors very easy. |
| Dan O. | 4.5/5 | Upwork offers easy access to great talent when you need it. |
| Kartick B. | 4.5/5 | The platform is very intuitive and payment can be made in any currency. |
| Parth P. | 4/5 | Upwork has one of the most secure payment systems between businesses and freelancers. |
| Galen S. | 5/5 | A convenient tool for businesses that need to accomplish a task on a budget. |
| Jorge G. | 4.5/5 | The best service of its kind - will save you a lot of time and money! |
| Nidhi S. | 5/5 | Easy to navigate and great customer support. |
| Nick K. | 2.5/5 | Not a terrible solution, but many of the jobs for freelancers are underpaid. |
| Shahrooz F. | 3/5 | There are lots of great freelancers on Upwork, but there is not much to set it apart from other similar platforms. |
Upwork Pricing
| Plan | Price |
| --- | --- |
| Upwork | Free. |
| Upwork Pro | $500.00 per search plus 10% fee on project amount. |
| Upwork Enterprise | Quote only. |
Upwork Key Information Table:
| | |
| --- | --- |
| Founders | Beerud Sheth, Srini Anumolu, Odysseas Tsatalos, Stratis Karamanlakis |
| Founded | 2015 |
| Headquarters | Mountain View, CA |
| CEO | Stephane Kasriel |
| Number of Customers | 14,000,000 |
| Phone Number | (650) 316-7500 |
| Address | 441 Logue Ave., Mountain View, CA, 94043 |
| Website | www.upwork.com |
Upwork FAQs:
What is the price range for Upwork business plans?
You can hire freelancers for free on Upwork using the basic plan, but the Pro plan costs $500.00 per job posting plus a 10% fee for the total invoice amount. The enterprise plan comes with a customized price that could be anywhere above $500.00.
Can I contact Upwork customer service by phone?
The Upwork phone number is (650) 316-7500. You can call customer service for technical support, or you can visit upwork.com and access answers in their helpdesk knowledge database.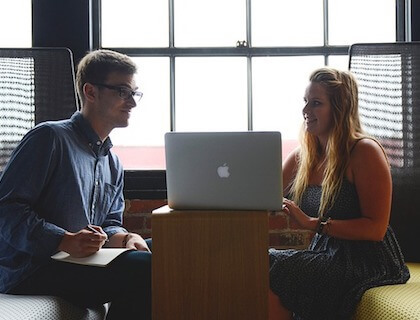 Is Upwork legit?
Upwork is a legitimate company with a secure payment platform for businesses and freelancers. Every contractor listed on the site is screened for quality and Upwork can mediate disputes if the work is not completed in an agreed-upon manner.
What are the Upwork fees for individual projects?
If you are hiring on Upwork, you will pay a 2.75% processing fee for all transactions. Upwork charges freelancers 20%, 10% or 5% per payment depending on how much they bill the client for.
Are there any other sites like Upwork?
There are several Upwork alternatives, including freelance websites like Freelancer, PeoplePerHour and Fiverr.
What are Elance and Odesk?
Elance and Odesk used to be separate freelance hiring platforms. In 2015, the two companies merged to form Upwork.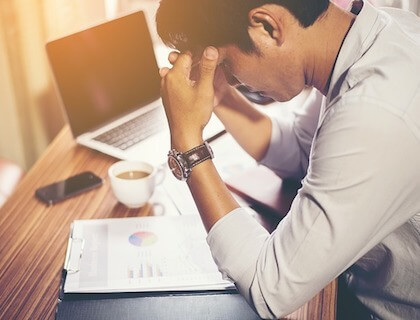 Upwork vs. Freelancer
From a small business perspective, Freelancer's monthly fees and transaction fees are lower than Upwork's. However, Upwork has a larger pool of candidates and more enhanced project management features.
How do I get my own Upwork login information?
Just visit the Upwork homepage and click "Sign Up." From there you can sign up as a freelancer or as a business seeking to hire freelancers.
How do I pay an Upwork freelancer?
When you hire a freelancer on Upwork, your payment sits in escrow until the job is completed and approved. The payment is then sent to the freelancer and the job is closed. If you are hiring a freelancer outside of Upwork, you may want to manage the payment yourself. If that's the case, check out our article on accounting software services.
What is Upwork's screening procedure?
Upwork screens freelancers by authenticating their email, displaying their job success score and offering online skill tests. Whether you need a freelance developer or freelance programming services, Upwork's candidates can be filtered so that you find the best ones out there.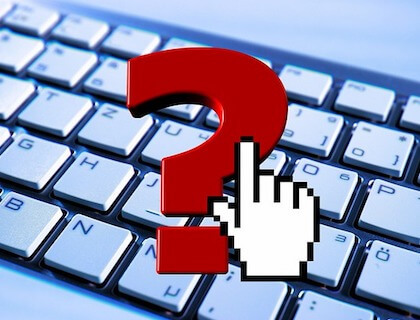 What is Upwork?
Upwork is an online platform for freelancers. Small businesses can use Upwork to find contractors and hire them for individual projects. The platform provides a means for secure communication and payment.
I have heard of people posting Elance jobs. Can I use Elance instead of Upwork?
Elance no longer exists. In 2015, Elance merged with Odesk to form Upwork. If you go to elance.com, you'll be redirected to Upwork's website.