Twigby Unlimited Talk & Text
Learn more about Twigby's International Call & Text features, pricing, key information, and frequently asked questions.
Updated on June 10th, 2022
The SMB Guide is reader-supported. When you buy through links on our site, we may earn an affiliate commission. Learn more
Twigby is a wireless service provider that offers calls, text messaging, data, and international coverage by using two cellular networks - Sprint and Verizon.
Pricing:
| Services | Discounted Price (25% off for 6 months) | Regular Price (after 6 months) |
| --- | --- | --- |
| WiFi Only | Free | Free |
| Call and Text 300 | $6.75 | $9.00 |
| Call and Text 500 | $8.25 | $11.00 |
| Call and Text Unlimited | $9.75 | $13.00 |
| Data 200 MB | $2.25 | $3.00 |
| Data 1GB | $4.50 | $6.00 |
| Data 2GB | $7.50 | $10.00 |
| Data 3GB | $11.25 | $15.00 |
| Data 5GB | $15.00 | $20.00 |
| Data 10GB | $22.50 | $30.00 |
Service Features:
| Feature | What it includes |
| --- | --- |
| Unlimited Text Messaging (Domestic and International) | Unlimited global texting at no additional cost. Twigby customers need to be in the U.S. when sending and receiving text messages. |
| No additional charge on International Calls | Twigby customers located in the U.S. will not be charged separately if they send or receive calls from numbers in the following countries: Australia, Bermuda, Canada, China, Columbia, Denmark, Hong Kong, Iceland, India, Ireland, Malaysia, Marianna Islands, Mexico, Norway, Singapore, South Korea, Sweden, Thailand, United Kingdom. |
| Free Hotspot/Tethering service | Free service for Twigby customers with hotspot or tethering capable phones. The consumed data volume is simply deducted from their current plan. |
| WiFi Only Package | Some features may be unavailable depending on the type of phone subscribers use. |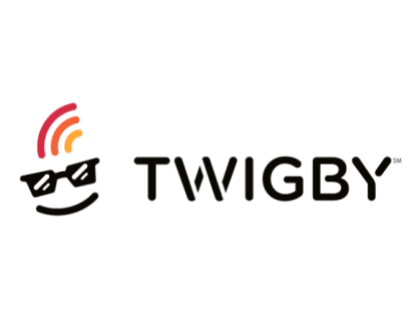 Review:
Pros: No hidden costs. Offers referral credits for you and your referrals.
Cons: Unlimited data packages are capped to a slower speed after 4GB.
Bottomline: Twigby offers good coverage with competitive prices.
Key Information:
| | |
| --- | --- |
| Founded | 2016 |
| Headquarters | Murfreesboro, Tennessee, United States |
| Parent Company | SI Wireless |
| CEO | Michael Beehn |
| Number of Employees | 10 |
| Address | 1418 Kensington Square Court, Building A, Murfreesboro, TN 37130 USA |
| Website | |
Reviews:
| Source | Review |
| --- | --- |
| | How is twigby? - I've used them before. Their support was very responsive whenever I had an issue. They're a bit more expensive than say, Tello, but getting Verizon roaming is a definite plus. |
| | I've been with them about six months now - no complaints, the website is clean, simple, and makes managing your account easy. My only contact with customer service was during the initial port in (from Virgin Mobile), and it was responsive and helpful. The rates aren't the absolute cheapest, but they're not $$ either. I only wish they had international roaming like Ting. My six-month signup discount is about up - if Ting drops their rates reasonably soon, I may go over there to get international service - I'm only out of the US once or twice a year so I'm willing to pay for the convenience of having my # working overseas - especially now that TMobile has cut off legacy prepaid accounts from international roaming (I have an old account I kept around just for travel). |
| | Twigby has been pretty reliable for me and no issues with service so far. I like it because it's affordable and reliable. It all boils down to if Sprint works well for you in your area or not. |
| | I liked them originally but I was unable to make phone calls because of a poor connection. I didn't really notice it until I had a phone interview where I needed a clear connection. It was impossible. Anyway, I am trying to switch provider and I can't seem to port my number. I tried three times and every time I get an error. When I asked twigby about it, they said no use that account number or add 5 zeros to it. Either at the beginning or at the end. I asked why 5 and he said it doesn't matter.It was weird and then the guy hung up on me. I asked why 5 zeros and that it does matter because to a computer 000001 and 100000 are completely different. So he yelled at me and told me he gave me the answer already and it's not Twigbys fault... So yeah, I do not recommend - also network is slower at high usage times. |
| | Twigby didn't like my iPhone 4S I bought from R+. |
| | EDIT - I decided to go with Twigby because they offer roaming. The port took 9 minutes start to finish. Activating my flip phone was tricky but the chat help walked me through it. So far so good. |
| | I have twigby. I'm really please so far. Cust serve is very responsive when I had questions. No portion or issues of any kind. Switched my whole family over from post paid sprint. Message me for a referral I needed. I know I had to ask a random person for mine. |
FAQs:
What carrier does Twigby use?
Twigby mostly uses the Sprint network for talk, text, and data, but uses the Verizon network for talk and text when Sprint is not available.
Is Twigby any good?
Twigby is a good choice of phone plan in areas that are covered by Sprint. In other areas, data speed may be slow. Twigby offers value for money, no hidden fees, and flexible billing.
What phones are compatible with Twigby?
Almost any Sprint, Boost, and Virgin Mobile phone.
Many Apple iPhones.
Certain phones from Verizon, AT&T, and T-Mobile.
You can check if your phone is compatible with Twigby's phone compatibility tool. When transferring to Twigby and bringing your own phone, your phone must be unlocked.
Does Twigby use Verizon?
Yes, but only for talk and text, not for data. Twigby will use Sprint if it is available.
Do I have to pay any activation fees when signing up with Twigby?
No, there is no activation fee when you sign up for Twigby's services.
Does Twigby offer fixed plans?
Twigby wants to ensure that all its subscribers can tailor-fit the services based on their various wireless phone service needs. This way they only pay for what they use.
Can I use my current device when signing up for Twigby's services?
Yes. You can check your phone's compatibility on the Twigby website.
Is a data package required?
No. However, some of the features may not be available depending on the type of phone Twigby customers use for Wi-Fi Only packages.
For basic phones - group texts and picture/video messaging will not be available.
For Android smartphones - group texts and picture/video messaging will not be available.
For iPhones - group text and picture/video messages can only be sent to other Apple devices using iMessage if connected with WiFi. If iMessage is turned on without a cellular data connection (and is not connected to WiFi), customers will not be able to send or receive normal text messages. iMessage must be disabled for regular texting to work.
Can I use my phone while travelling outside the U.S.?
Yes, you can still use your phone. Even though Twigby's service is not available outside the U.S. and Puerto Rico, you can still utilize some apps while connected to WiFi wherever you are. iPhone users can use apps like iMessage, FaceTime, and WhatsApp while Android owners can use Viber and Facebook Messenger.
How does International Calling work for Twigby?
With Twigby International Calling, you can make calls to Canada, India, UK, Mexico, and more. The minutes included in your talk plan are available to make calls to the United States, Puerto Rico, U.S. Virgin Islands, as well as the following countries at no additional charge: Australia, Bermuda, Canada, China, Colombia, Denmark, Hong Kong, Iceland, India, Ireland, Malaysia, Mariana Islands, Mexico, Norway, Singapore, South Korea, Sweden, Thailand, United Kingdom. Just be sure you're in the United States when making and receiving the calls. Once you finish your phone call, Twigby will simply deduct the number of minutes you used to call those countries from your minute plan.
How do I track my service usage?
Once you activate your Twigby service, you are automatically subscribed to receive notifications regarding account activity such as your usage. You will get notifications via SMS and email twice - once you use up 50% of your allowance and once the account's entire limit has been consumed.
What is Overage Protection?
This service helps Twigby customers prevent overage charges and fees for using more than your account's limit. When turned on, you will continue to have unlimited texting for free while your voice service will be temporarily suspended until the first day of the next bill cycle. In terms of data, you will have unlimited service (throttled at 64 kbps) for the remainder of the billing cycle. However, if this is disabled when you exceed your limit, you will be automatically moved to the next highest plan and be charged the difference between the two plans (call and data).
How does Unlimited Global Texting work?
Twigby subscribers can send unlimited messages to anyone in the United States and 180+ countries worldwide. Just be sure you're in the U.S. when sending and receiving texts.
A few important details to remember:
Unlimited global text messages (SMS) do not include audio, picture, or video messaging features (MMS). You will instead need a data plan to support the said features.
Text messages within the United States can be sent and received while connected to either Sprint or Verizon.
Text messages sent to or received from outside of the U.S. can be sent and received while connected to Sprint.
Can I get a refund?
If for some reason you are not satisfied with Twigby's service, you may request a refund within 30 days after activating the service. You will be refunded with the cost of the phone (if one was purchased), your plan, and any taxes or fees excluding the shipping cost. The service refunds will be issued once the phone and/or SIM card purchased are returned.
For further information, you may contact Twigby's Support Team via Live Chat or by sending an email to twigby.support@twigby.com.
What are some Twigby alternatives?