Trend Micro Mobile Security Reviews
Learn about Trend Micro Mobile Security's mobile device management service. Includes info on Trend Micro, free trials, pricing, customer reviews, and FAQs.
Updated on July 3rd, 2019
The SMB Guide is reader-supported. When you buy through links on our site, we may earn an affiliate commission. Learn more
Pricing:
| Plan Name | Annual Pricing |
| --- | --- |
| iOS Personal Edition | $0.00 |
| Password Manager | $14.95 |
| Android Personal Edition | $29.99 |
| Maximum Security | $49.95 |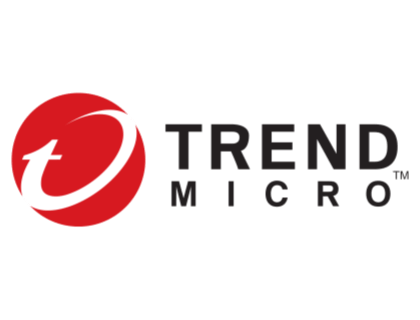 Review:
Pros: Good network protection and tracking capabilities.
Cons: Cellular scanning is slow.
Bottomline: Well-developed platform to streamline your business's mobile device management operations.
Key Information:
Reviews:
| Source | Review |
| --- | --- |
| | Used Trend Micro DS at my last place and it was a nightmare, though we think it was due to misconfiguration at the implementation level. |
| | TrendMicro has great analysis but throws a ton of false positives on intrusion attempts and other weird content analysis errors. |
| | Currently using TrendMicro Deep Security for Virtualization (VMware). We're just using the anti-malware piece and skipped all the other modules. It works great and easy to configure/maintain. I like TM. I've heard many admins complain about bad support but luckily, I've only had to deal with them once and they were on it. |
| | Trend tends to do this bundling, when we picked them up a couple of years ago they would throw in everything including the kitchen sink. I think that they are doing it to cover all of their clients requirements, many business are all on prem, or hybrid or all cloud and their solutions tend to cover all of these environments.Personally im a fan of their WorryFree Business Advance Service, its simple to maintain, doesnt give us any issues and just works. The bundled HES and CloudApp security products really help to compliment the package. |
| | My experience with Trend Micro was that it would let you know it found an infection and then not do anything about it. Okay...thanks? |
| | My experience is that it removes some of my portable tools from my USB drive without ever notifying or prompting me. Even if it's inside a zip file. I have to disable it on my station before plugging in my drive or I have to go re-download them. |
FAQs:
How do I activate Trend Micro?
Open your Trend Micro Mobile Security's main console. Double-click the Trend Micro icon on your desktop or system tray. When a "Not Yet Activated" window appears, click on "Activate Now."
Read more about Trend Micro Mobile Security.
Does Trend Micro scan for malware?
Yes. Trend Micro scans for malware, such as spyware, viruses, and worms.
Jump to our review for more.
What is Trend Micro Mobile Security's price range?
Trend Micro Mobile Security plans range from $0.00 to $49.95 per year.
See Trend Micro Mobile Security's list of prices.
Is there a Trend Micro Mobile Security free trial?
You can access various free products here. Trend Micro Mobile Security also offers you a 30-day money-back guarantee if you are not completely satisfied with any of their paid products.
Learn more about Trend Micro Mobile Security.
What are some Trend Micro Mobile Security alternatives?
See our full list for more information.