TP-Link Kasa Cam Outdoor
Learn more about the TP-Link Kasa Cam Outdoor. Includes information on pricing, features, and frequently asked questions.
Updated on July 31st, 2023
The SMB Guide is reader-supported. When you buy through links on our site, we may earn an affiliate commission. Learn more
The TP-Link Kasa Cam Outdoor is an outdoor security camera that features 1080p video quality, IP65 weatherproof rating, a siren, and two-way audio.
Pricing:
Kasa Smart does not list the pricing of the Kasa Cam on their website but offers information on Kasa Care packages. According to our research, the list price for the Kasa Cam is $139.99.
Buy Now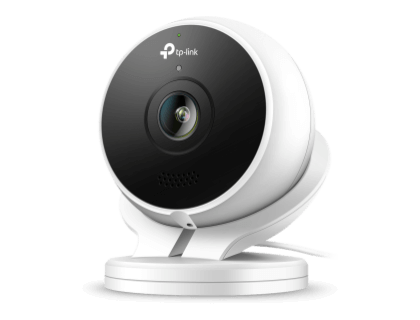 Kasa Care Package Details:
| Package Name | Features | Starting Price |
| --- | --- | --- |
| Plus | 14 days of video history; 14GB of memory; ~60 hours of 1080p video. | $4.00 /mo. per camera. |
| Premium | 30 days of video history; 30GB of memory; ~128 hours of 1080p video. | $7.00 /mo. per camera. |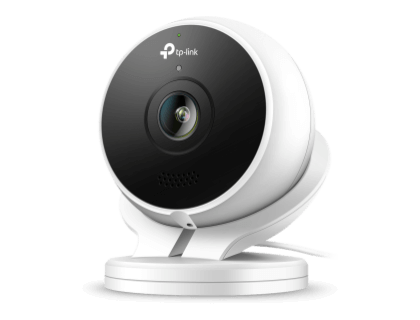 Review:
Pros: Features a magnetic wall mount for easy DIY installation. Features motion and audio detection.
Cons: Little to no smart home integration.
Bottomline: The Kasa Cam Outdoor has a clear video feed and reliable motion and audio detection for the security of your business.
Key Features:
| Feature | Description |
| --- | --- |
| Video Compression | H.264 |
| Frame Rate | Up to 30fps |
| Video Streaming | 1080p |
| Video Zoom | 2X for 360p, 6X for 720p, 8X for 1080p |
| Image Sensor | 1/2.7"(Φ6.6) |
| Resolution | 1920 x 1080 |
| Lens | F/NO: 2.0; Focal Length: 3.21mm |
| Viewing Angle | FOV = 130° |
| Night Vision | up to 30 ft. |
| Weatherproof Rating | IP65 |
| HDR (High Dynamic Range) | No |
| Audio Communication | 2-way audio |
| Audio Compression | AAC |
| Audio Input & Output | Built-in microphone and speaker |
| Mic | Picks up sounds clearly up to 20 feet away |
| Siren Audio | 80dB at one meter |
| Security | 128 bit AES encryption with SSL/TLS |
| Operating Temperature | -20°C~43°C (-4°F~109.4°F) |
| Input Trigger | Motion detection, audio detection, camera on/off |
| Output Notification | Notification, snapshot, clips |
FAQs:
How do you mount a Kasa Cam?
To mount a Kasa Cam, you will need to:
Check the location that you would like to place your camera in and ensure that the camera can monitor the correct location.
Plug in the camera, wait for it to automatically connect to your Wi-Fi network, and check that it's streaming to your Kasa app.
Affix the mounting plate to the wall with a Phillips screwdriver and the correct fasteners with the cable clip pointing downwards.
Snap the camera into the mounting plate and check the positioning with your app.
Snap the USB cable into the cable clip.
Does Ring work with Kasa?
No. Ring works on IFTTT and Kasa does not.
How much is a Kasa Cam?
The list price for the TP-Link Kasa Cam Outdoor is $139.99 according to our research. Kasa Smart does not list their camera prices on their website.
What is Kasa Care?
Kasa Care is a cloud-based service that stores the video footage from your Kasa Camera. Kasa Care pricing ranges between $4.00 and $7.00 per month.
What is TP-Link used for?
TP-Link is a Chinese manufacturer of products related to computer networking devices.
What are some TP-Link Kasa Cam Outdoor alternatives?