Teltik Small Business Phone Plans
Find out more about Teltik cell phone plans for small business with key information, plan pricing, and frequently asked questions.
Updated on July 9th, 2019
The SMB Guide is reader-supported. When you buy through links on our site, we may earn an affiliate commission. Learn more
Teltik is a VoIP small business cell phone provider. Teltik uses wireless internet connections to provide affordable cell phone plans and communications solutions that are backed up by the T-mobile network.
Pricing:
| Plan | Monthly Price (per phone) |
| --- | --- |
| Unlimited Talk & Text (2GB) | $20.00 |
| Unlimited Talk & Text (6GB) | $30.00 |
| Unlimited Talk & Text (Unlimited data) | $30.00 |
| Unlimited Talk & Text (Unlimited data + 14GB Mobile Hotspot) | $50.00 |
| Unlimited Talk & Text (Unlimited data + 20GB Mobile Hotspot) | $55.00 |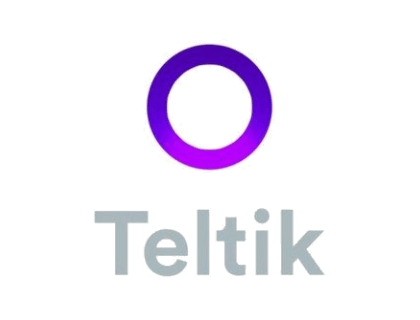 Review:
Pros: Excellent coverage and fantastic Smart Voicemail feature.
Cons: No number porting from T-Mobile.
Bottomline: Fantastic platform to facilitate reliable business communications.
Key Information:
| | |
| --- | --- |
| Founded | 2016 |
| Number of Employees | 11-50 |
| CEO | |
| Headquarters | East Brunswick, NJ |
| Address | 731 Route 18 South, East Brunswick, NJ, United States 08816 |
| Phone Number | +1 732-399-0021 |
| Website | |
Reviews:
| Source | Review |
| --- | --- |
| | I was unable to get their service so I cant rate it any higher. I tried three different devices, no luck. Couldn't get a signal at my location, and then only 1 bar in town 2 miles away. I've been advised that they would be contacting t-mobile about this outage in my area. There customer service, I can rate as excellent *****,.The tech that i spoke with tried to get me going, but its a T-Mobile issue. She kindly refunded all my money. So would advice you to get someone with T-mobile service to come to your location and see if they can get a signal. According to willmyphonework dot net all of my devices are compatible with T-Mobile service, so I don't think its a phone issue.. Really wanted this to work for me.... |
| | Live chat customer service that actually has the ability to help instead. The very economical pricing is also very helpful. |
| | As far as the price for the quality of service I recieve is unmatched. Under $40 for 6gb of data and unlimited talk text. Free mobile hotspot and many top rated streaming services for music and video that have unlimited data access! I just got tired of my phone bill being a major expense. I did my research so you dont have to. Try Teltik today! |
FAQs:
Are there Teltik business discounts for having more than one phone line?
All Teltik plans are priced per individual line, but you can earn 10 credits per line that you add. Credits can be used to pay a portion of your bill.
See Teltik's full list of pricing.
What is Teltik's iPlum account?
Teltik's iPlum account is activated with a Teltik business package. The iPlum account enhances business communications with a dedicated business number that works across multiple devices, anywhere in the world.
Get more information on Teltik.
When does Teltik reset data on my business plan?
Your billing cycle date will always be the day of the month on which you placed your first order while your data reset date will be the 11th of every month.
See more details about Teltik.
How long does Teltik take to port my number?
Your number will be ported within 24 hours from the time that the Number Porting Form is received and processed.
Learn more about Teltik.
What is Teltik's Enhanced Voice Services?
Teltik's Enhanced Voice Services provide reliable and high-quality voice transmissions that work on WiFi and will work even if the person you called doesn't have it.
Get more information on Teltik.
What kind of phone do I need to sign up for a Teltik plan?
Teltik only works with T-Mobile branded phones and GSM unlocked phones.
Learn more about Teltik.
What is the best way to contact Teltik customer service?
You can speak with a member of the Teltik Communications customer service team by calling 1 (888) 406-2838.
What are some Teltik Small Business cell phone plans alternatives?