State Farm
Learn about State Farm small business insurance. Includes info about State Farm insurance pricing, company information, and FAQs.
Updated on February 21st, 2019
The SMB Guide is reader-supported. When you buy through links on our site, we may earn an affiliate commission. Learn more
State Farm is one of the largest insurance companies in the US. Also known as State Farm Credit Union, the organization offers a host of insurance and financial products, including small business insurance, to companies from a wide range of industries.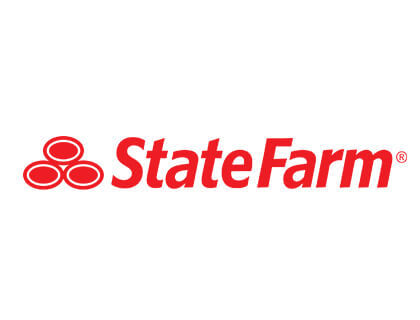 State Farm Review:
Pros: Wide range of insurance products, easy online application, discounts available.
Cons: Not all insurance products available nationwide.
Bottomline: Great basic and comprehensive insurance coverage options for SMBs.
State Farm Key Information:
| | |
| --- | --- |
| Founder | |
| Founded | 1922 |
| Headquarters | Bloomington, IL |
| CEO | |
| Number of Employees | 70,000+ |
| Phone Number | 1 (855) 733-7333 |
| Address | One State Farm Plaza, Bloomington, IL 61710 |
| Website | |
State Farm Insurance Company FAQs:
How much does State Farm business insurance cost?
State Farm insurance pricing is available by quote only.
What type of insurance products does State Farm offer?
State Farm provides a wide range of insurance and financial products. These include State Farm Auto Insurance (a.k.a State Farm Car Insurance), State Farm Life Insurance, State Farm Renters Insurance, and State Farm Homeowners Insurance.
What does State Farm small business insurance cover?
State Farm business liability insurance incorporates personal liability as well as business and professional liability. The Personal Liability plan covers any injury and property losses due to accidents or inclement weather. The Business and Professional Liability Plan offers various liability solutions and umbrella policies to help protect your business from costly legal judgments, settlements, and defense fees in the case of error or negligence, or a claim of discrimination, harassment, or wrongful termination at work.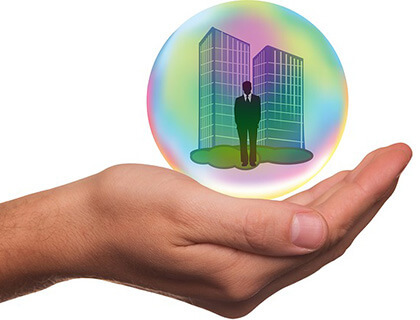 What additional small business services does State Farm provide?
Additional products and services include Group Life cover, Business & Commercial Auto insurance, Workers' Compensation, and Disability Insurance. Customers may also apply for State Farm Roadside Assistance.
Can I open a State Farm Bank business account?
Yes. State Farm Bank business account members receive a competitive annual percentage rate and earn points on all purchases as part of the State Farm Loyalty Rewards program. As a State Farm card holder, you can make business purchases and obtain additional cards for your employees.
I need to find a State Farm near me. Is there a branch in my area?
Go to statefarm.com/agent and fill in the required fields to find a State Farm agent near you.
How does State Farm claims work?
The company will help you manage your State Farm insurance claims effectively. If you need to file a claim, contact your State Farm agent and he/she will provide you with instructions on how to move forward. You can also file a claim online.
How do I get a State Farm insurance quote?
To obtain a State Farm quote for your business, click here.
How do I get in touch with State Farm customer service?
The State Farm customer service phone number is 1 (855) 733-7333.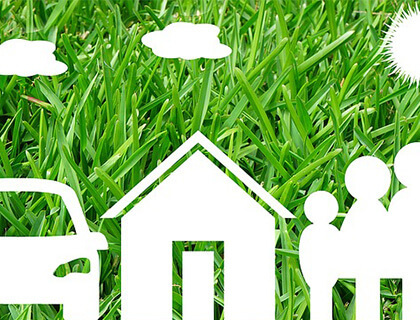 How do I make a State Farm insurance payment?
Payments can be made quickly and easily from your State Farm online account. On your dashboard, you can choose to pay your insurance bill, review your bill history, and set your billing preferences. You can also make payments via the State Farm insurance app.
Where can I find my State Farm login?
You can find the State Farm insurance login page here.
What are the State Farm hours?
You can call a State Farm agent near you during business hours. For calls after-hours and on weekends, your call will be directed to a customer care center representative.
What is the State Farm headquarters address?
The State Farm corporate headquarters is located at One State Farm Plaza, Bloomington, Illinois.
Who is Jake from State Farm?
Jake is a State Farm employee who rose to fame after appearing in a company commercial in 2011. The amusing ad went viral and "Jake from State Farm" has since become "the face" of the brand.
Are there any State Farm small business insurance reviews?
You can read State Farm reviews below.
What are some State Farm alternatives?
State Farm Reviews:
| Reviewer | Review |
| --- | --- |
| | State Farm is one of the most expensive insurers. Most people I've found are better off without them. |
| | I shop around the major insurers every couple of years but still none of them beat State Farm at my current coverage of auto + renters + umbrella. I guess it varies by region and I get a lot of State Farm discounts including loyalty discount so probably looks different for someone considering switching to State Farm. |
| | I hated to leave State Farm because I've had them ever since I got my first car in college about 10 years ago. But Liberty Mutual is now only charging me $157/ month even with my accident factored in, and it's locked in for a year. The sales associate there told me that half her sales come from people leaving State Farm due to their prices rising with no just explanation. |