Square Capital Reviews
Learn more about Square Capital with a key information table, loan options and frequently asked questions.
Updated on June 10th, 2020
The SMB Guide is reader-supported. When you buy through links on our site, we may earn an affiliate commission. Learn more
Loan Options:
Square Capital's loan options are based on the volume of your company's transactions and how much revenue you bring in. Your customized loan choices will be determined by your sales.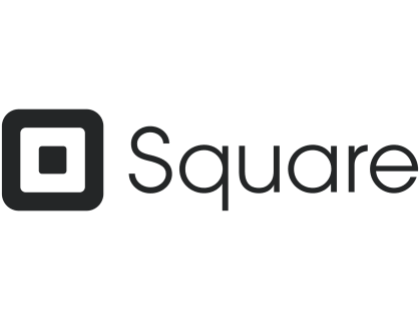 Review:
Pros: Funds are deposited the day after loan approval. No collateral required for loans of $75,000 or less.
Cons: Customers report that the customer service department can be difficult to communicate with.
Bottomline: A convenient financing option for businesses that already use Square POS systems.
Key Information:
| | |
| --- | --- |
| Legal Name | Square, Inc. |
| Founder | |
| Founding Date | Feb 01, 2009 |
| Address | 1455 Market Street, Suite 600, San Francisco, CA, 94103 United States |
| Number of Employees | 3835 |
| Number of Customers | 300000 |
| Telephone | |
| Website | |
FAQs:
How do you qualify for Square Capital?
Your annual business revenue must be at least $10,000, you must process payments with Square, and you must make one process per week.
How does Square Capital work?
In one of the emails from Square, they will offer the business owner a lump sum payment of $7,300 with an attached $1,022 charge. The business owner then owes Square $8,322 which is payable at any time.
Is Square Capital still offering loans?
Yes, Square Capital is still offering loans.
What is a Square Capital payment?
Square Capital is a small business loan that can be repaid at any time. Square Capital is available to businesses that process payments through Square.
Does Square check your credit?
Square does not do a credit check for individual accounts but does require a credit check for commercial entity accounts.
Can I pay off Square Capital Early?
Square Capital loans can be paid at any time with no early payment fees.
Does Square Capital report to credit bureaus?
No. Square Capital does not report to any of the national credit bureaus.
Which services does Square offer?
Square offers small business loans, mobile payment applications, an online booking tool, credit card reading tools and a payroll processing tool.
Can you have more than one Square Capital loan?
Yes. You can have multiple loans with Square Capital.
How do I pay off Square Capital?
Navigate to the Capital section of your Square Dashboard and log in. In the upper right area of the screen, select 'Actions', and then 'Make a Payment'. Specify the amount you would like to pay and then review and confirm your payment.
How do I apply for a Square Capital loan?
If you use your Square Capital login, you can see what loan offers you are eligible for. You can start the application through your dashboard and receive an approval within 24 hours.
How much money will I be able to borrow when I get my Square Capital third loan?
The amount of the loan will depend on how much money your business is making, but if your first two loans were successful, you will probably qualify for a larger amount the third time.
Are Square loans available to merchants who do not use Square for their sales?
No. Square Capital was designed specifically to support Square merchants as their businesses expand.
Are there any alternatives to Square Capital?