Social Mention
Learn about Social Mention reputation management services for small business. Includes pricing, reviews, company info, and FAQs.
Updated on January 8th, 2020
The SMB Guide is reader-supported. When you buy through links on our site, we may earn an affiliate commission. Learn more
Social Mention was a reputation management service for SMBs. The social media search and analysis platform searched user-generated content in real-time. The site has been inactive for several months as of January 2020.
Pricing:
Social Mention was free to use.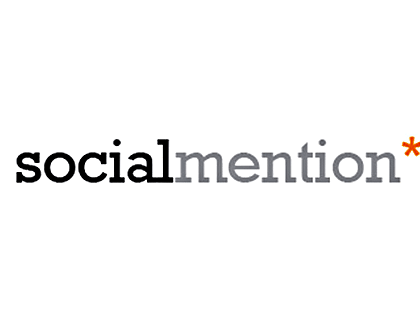 Review:
Pros: Easy to use, tracking of marketing campaigns, aggregates information in one platform.
Cons: Customers have reported that the filtering feature is limited.
Bottomline: Good free option for monitoring social mentions, keywords, and marketing campaigns.
FAQs:
What is Social Mention?
Social Mention is a social media search and analysis platform that allows users to track and measure what customers are saying in comments, blogs, social media, and more.
Is Social Mention free?
Yes, Social Mention is free to use.
How do I use Social Mention?
Simply input your business name into the search engine, select content type, and click search.
What social media networks does Social Mention monitor?
Social Mention monitors over 80 social media websites, including Facebook, Twitter, FriendFeed, YouTube, Digg, and Google.
What are some Social Mention alternatives?