Social Mention
Learn about Social Mention reputation management services for small business. Includes pricing, reviews, company info, and FAQs.
Updated on March 21st, 2019
The SMB Guide is reader-supported. When you buy through links on our site, we may earn an affiliate commission. Learn more
Social Mention is a reputation management service for SMBs. The social media search and analysis platform searches user-generated content in real-time such as comments and blogs, allowing you to track and measure what customers are saying about your business.
Social Mention Pricing:
Social Mention is free to use. There are no premier plans available.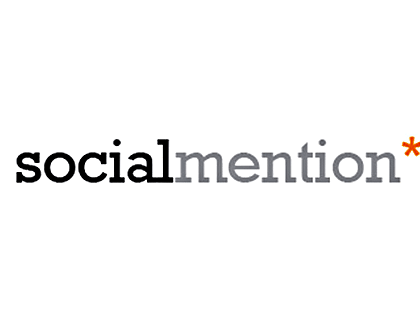 Social Mention Review:
Pros: Easy to use, tracking of marketing campaigns, aggregates information in one platform.
Cons: Includes old campaigns, filtering needs improvement.
Bottomline: Good free option for monitoring social mentions, keywords, and marketing campaigns.
Social Mention Key Information:
Social Mention FAQs:
How do I use Social Mention?
Simply input your business name into the search engine, select content type, and click search.
What social media networks does Social Mention monitor?
Social Mention monitors over 80 social media websites, including Facebook, Twitter, FriendFeed, YouTube, Digg, and Google.
What are some Social Mention alternatives?
Social Mention Reviews:
| Review | Reviewer |
| --- | --- |
| | I liked DuckDuckGO - and SocialMention the most - SM offered a way to find out about obscure websites mentioning your business genre - Also the one that helped with plagerism is nice.. |
| | DuckDuckGo is awesome. Voted up. I also like the idea of SocialMention, but it didn't work well for me. Most of the results I got were not relevant. |
| | @socialmention can be a good stepping stone for a general view of your brand online in user generated content |
| | Use @socialmention to measure your share of voice. Compare to competitors. Refine strategy and execute again. |
| | While SocialMention.com is a good idea, the tool itself did not deliver to me the results I can really use to measure my online presence. It is interesting, and I may come back to it from time to time to see what it turns up for my brand, but overall this is not a tool I will be adding to my regular anaytics measurements. |