The 2019 Guide to Small Business Startup Loans
Find out more about the types of small business startup loans that your business could access as it starts to grow. Includes frequently asked questions.
Updated on June 10th, 2019
The SMB Guide is reader-supported. When you buy through links on our site, we may earn an affiliate commission. Learn more
Small business startup loans can help your new business to grow by giving you access to capital for equipment, property, new employees, and any other assets that you might need. Loans for startups are more common than you might think and may be easier to access than you realize.
Types of Small Business Startup Loans:
Equipment loans.
Commerical real estate loans.
How to Get a Startup Business Loan (Steps):
1. Find a loan company.
Find a local or national lender that offers loans to new businesses. If you go with a local company, you may be able to meet with a loan officer in person to discuss the needs of your business. If you go with a national company, you may be able to get a better rate.
You can use our article on small business lenders to help point you in the right direction.
2. Demonstrate your ability to pay back the loan.
This is the most critical part of the application process. If your business is less than two years old, you might not be able to show the lender very much cash flow history to support your application. In this case, your qualification will probably lean most heavily on your credit score. A good credit score will increase your chances of being approved for a loan.
4. Get your money and invest it immediately.
Once your loan has been approved, take the money and start using it to develop your business; whether that means purchasing new equipment, moving to a new location, or hiring more employees. Ideally, you will be able to use the investment to start generating more revenue.
Small Business Startup Loan FAQs:
Is it hard to get funding for a business startup?
Getting approved for financing when you have very little business history can be difficult. However, with special loans like SBA Loans, you can access funding that is intended specifically for new businesses.
Are there small business startup loans for minorities?
The federal government and individual lending institutions offer favorable start up loans to minority groups. You can learn more by reading our article on minority small business loans.
Is it possible to get small business startup loans with no credit check?
Companies like Kiva, PayPal, and Kickstarter all offer loans that do not require a credit check. Fundbox, OnDeck, Bluevine and others also offer small business startup loans for companies with bad credit scores.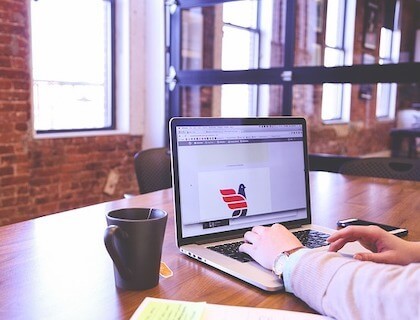 Startup funding for small businesses:
Most small businesses need to seek funding from a lender in order to continue to grow. Startups, in particular, need to access capital if they want to secure a strong foothold in the marketplace.
What are the requirements for a business loan for a new business?
The requirements vary based on the lender, but common requirements include a good credit score, at least a year of business operations, an annual revenue of $50,000.00 or more and collateral that you can secure against the loan. Additional requirements may be added depending on the size and term of the loan.
More Resources: