The 2023 Guide to Small Business Insurance
Read through a list of the best small business insurance providers and learn more about business insurance through FAQs and customer ratings.
Updated on January 1st, 2023
The SMB Guide is reader-supported. When you buy through links on our site, we may earn an affiliate commission. Learn more
Our Pick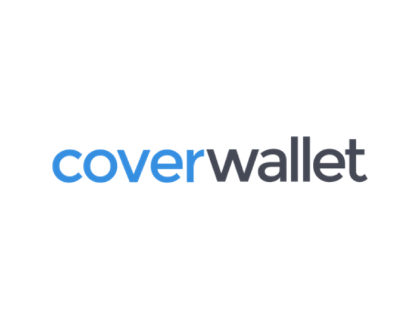 Small Business Insurance
Get Free Quote
Available 24/7.
Competitive rates.
Receive quotes in minutes.
Why We Chose CoverWallet:
CoverWallet is an alternative small business insurance provider that offers a wide variety of insurance coverage options.
With CoverWallet, customers can purchase multiple policies from different providers and manage them all in one place.
Users can enter their information on the Coverwallet website and compare quotes in minutes to ensure that they find the best rates for their business.
Things to Consider When Evaluating Small Business Insurance:
General liability insurance is important, but it will not protect your business in every situation. Chose an insurance provider that has a variety of specific coverage options to help mitigate the risks in your industry.

Insurance providers often offer discounts to customers who bundle their products, so having several types of coverage under one policy may help you to secure a better rate.

When you receive a quote, make sure it includes details about your coverage limit and deductibles.
Best Small Business Insurance Providers:
| Our Ranking | Company | Average Customer Rating | Description |
| --- | --- | --- | --- |
| 1. | | 4.9/5 | An all-in-one insurance policy management dashboard that helps businesses find the best rate for the coverage that they need. |
| 2. | | 4.7/5 | A business insurance provider offering customized solutions and a variety of industry-specific coverage options. |
| 3. | | 4.7/5 | National business insurance coverage with options ranging from general liability to commercial auto to cyber liability. |
| 4. | | 4.6/5 | A popular insurance provider with a mix of personal and commercial solutions that can easily be bundled for increased savings. |
| 5. | | 4.6/5 | An affordable, entirely online insurance provider backed by Allstate. Offers a business owner's policy and commercial auto insurance. |
| 6. | | 4.5/5 | Comprehensive business insurance packages for businesses of all sizes in any industry. |
| 7. | Nationwide | 4.5/5 | Small business insurance with benefits and worker's compensation solutions. National coverage and expert support. |
| 8. | | 4.5/5 | Compiles and compares quotes from leading insurance providers to locate the best rate for the type of coverage that your business needs. |
| 9. | | 4.5/5 | Industry-specific insurance solutions and advanced cyber liability insurance coverage. |
| 10. | | 4.3/5 | A variety of coverage options for small businesses. Dedicated insurance advisors. |
| 11. | Farmers | 4.2/5 | Customizable insurance policies and coverage options for businesses and non-profits. |
| 12. | | 4/5 | Multiple liability insurance options and advanced cyber/technology insurance policies. |
| 13. | | 4/5 | Customizable and industry-specific small business insurance coverage. |
| 14. | | 4/5 | Personal and small business insurance. Several options including commercial auto insurance and property insurance. |
| 15. | | 4/5 | Wide variety of insurance options for businesses. Insurance expertise that matches commercial customers with the best policies. |
| 16. | | 3.5/5 | Several small business insurance options, including professional liability and worker's compensation. |
FAQs:
What insurance do you need for a small business?
Workers' compensation.
Unemployment insurance.
Business interruption insurance.
How much is small business insurance per month?
Small business insurance costs between $40.00 and $250.00 per month, although businesses carrying more risk will obviously pay more. The best way to get an accurate price is to get a small business insurance quote.
Who offers the cheapest business insurance?
What is the best liability insurance for small business?
Do I need insurance for my LLC?
While an LLC does offer its owners some protection against personal liability, it is still advisable to get small business insurance.
How much does health insurance cost a small business per employee?
Studies show that the average premium per-person under a small business plan in 2018 was roughly $400.00 a month.
Who has the best small business insurance?
CoverWallet.
Chubb.
Farmers.
Hiscox.
Liberty Mutual.
State Farm.
How do I choose the best small business insurance?
Figure out what risks your small business faces. Contact a trusted insurance agent. They will help you find the best insurance for your needs. Shop around for the best offers.
How much does professional liability insurance cost?
A small business can expect to pay between $1,000.00 and $3,000.00 annually per million dollar coverage.
Do I need insurance to start a business?
Yes. By law, any business with employees must have workers' compensation insurance. In some states, disability insurance is required as well. Finally, every business with employees must pay an unemployment insurance tax.
Do pizza delivery drivers need special insurance?
Any business that uses motor vehicles to conduct business must carry automobile insurance.
Is small business health insurance cheaper than individual health insurance?
Yes. Reports show that small group health coverage can cost up to $500.00 less than individual coverage annually.
Should I offer health insurance to my employees?
Offering health insurance to employees has been found to improve talent retention and increase productivity. And according to some surveys, it is the most important benefit employees seek.
What are the most popular types of small business insurance?
Small business liability insurance and small business health insurance are definitely the most popular types of company insurance. Liability insurance for small business firms protects your business from legal liabilities. Health insurance for small business employees provides health coverage to everyone in your business.
Does anyone sell cheap small business insurance for a new business?
If you are just getting your business off the ground, insurance is important, but you'll still want to keep your costs down. Insureon and Suracy have some of the most affordable insurance for small business owners.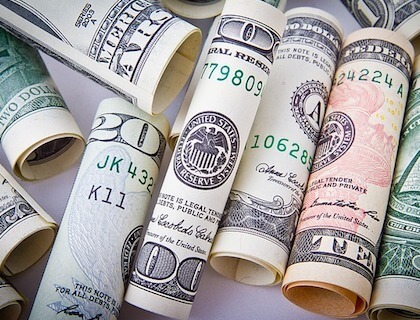 How much does small business insurance cost?
Small business insurance can cost as little as $40.00 per month or more than $250.00 per month. However, there is a very wide range of prices because every business needs different coverage.
Can I purchase workers' comp insurance for small business coverage?
Yes, businesses can purchase special worker's compensation insurance. A worker's compensation policy could be accessed if an employee was injured on the job and your business was required to pay worker's compensation payments while the individual was away from work.
Do insurance companies provide small business insurance quotes online?
If you visit a business insurance provider's website, you'll probably find a button that's labeled "Free Quote" or "Get a Quote Now." Clicking this button usually leads you to an online form where you can enter information about your business and then request to have the detailed quote sent to your email address.
Who has the cheapest general liability insurance for small business use?
Access to the cheapest general liability insurance really depends on the size of your business, the industry you operate in, the number of employees you have and the amount of risk that is inherent in your work. The best way to find the cheapest provider is to get quotes from at least five different insurance companies and compare them.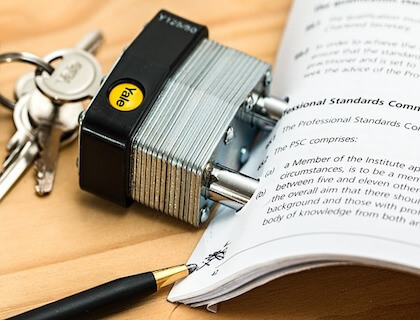 What is bond insurance for small business?
Bond insurance, also known as bonding insurance, is used when your employees make a mistake that results in negative financial consequences. Clients and customers of your business can be compensated through bond insurance if such an error is made.
Do I need business insurance if I work from home?
If people are coming to your home for business, or if you have employees, then yes, you need general liability insurance and workers compensation insurance.
Does a sole proprietor need liability insurance?
If you provide a professional service, you might be required to be covered by professional liability insurance. Speak to an insurance broker.
What business insurance is required by law?
If you employ people then workers' compensation insurance, disability insurance, and unemployment insurance are all required by law. And, businesses that use vehicles to conduct business must carry vehicle insurance.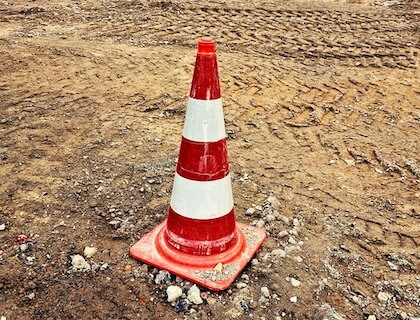 What are the types of small business insurance plans?
Business interruption insurance.
Product liability insurance.
Vehicle insurance.
Worker's compensation insurance.
Can I find small business insurance near me?
If you know of a local insurance agent then, by all means, consult with them about your business insurance needs. If there are no local options, remember that all national insurance companies are only a click or a phone call away.