Small Business Grants for Veterans
Learn about the best small business grants for veterans. Includes grant information and frequently asked questions.
Updated on August 4th, 2022
The SMB Guide is reader-supported. When you buy through links on our site, we may earn an affiliate commission. Learn more
Small business grants for veterans can be used to start or expand veteran-owned small businesses. There are many grants for veterans to start a business that are available across the United States.
Below find a step-by-step guide to applying for grants, as well as a list of the best places to look for small business grants for veterans, and a section with frequently asked questions.
How to Apply for Small Business Grants for Veterans:
1. Determine how much money your business needs and what it will be used for.
Before you search for grants, you need a better idea of what you are looking for. Are you starting a business, or expanding your existing business? How much money do you need? Can you outline exactly how the money will be spent? The answers to these questions will help you to narrow down your grant choices.
2. Find grants that you qualify for as a veteran.
Search for grants that match your criteria as a business owner and as a veteran. Some veteran business grants require a certain number of years of service or a very specific background in a particular part of the military. Applying to grants that you are uniquely qualified to receive will increase your chances of getting the funding that you need.
3. Fill out the application form.
At the very least, the grant you want to receive will require an application form to be submitted. Some grants may even require an interview or a personal essay about your experience. Make sure that you include all of the information necessary to be considered as a grant recipient. Most organizations that provide grants to veterans have a checklist that you can use before you send in your application.
4. Follow up after sending in your application.
In the days or weeks following your grant application, you can send an email or make a phone call to make sure that your application was received. You don't want to pester the review committee by emailing them every day, but a quick follow-up will ensure that your application is properly reviewed.
There are also a number of Small Business Association loan options available to veterans. If you're interested in grants for minorities read our Small Business Grants for Minorities article.
FAQs:
How do I apply for a VA small business grant?
What grants are available for veterans?
Veterans dental care.
Pension for Non-Service-Connected Disability for Veterans.
Specially Adapted Housing Assistive Technology Grant Program.
VA Supportive Services for Veteran Families Program.
Veterans Retraining Assistance Program (VRAP).
How much can I get for a VA small business loan?
Depending on the lending institution you borrow from and other considerations, you can get up to $5 million.
How do I qualify as a veteran owned business?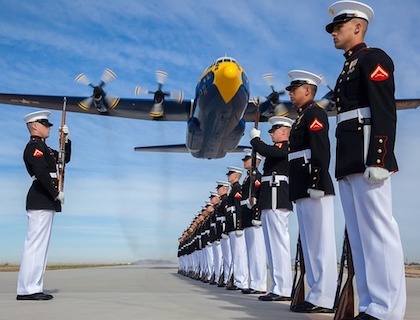 Any tips on where I can find veteran business grants?
Can I get small business loans as part of my VA benefits?
The Department of Veterans Affairs does not provide loans, but you can get an SBA loan from the Small Business Administration that is guaranteed if you have returned from military service and would like to start a business.
Are there any grants for disabled veterans?
The office of Veteran Administration offers grants to disabled veterans who would like to start a business. Besides grant funding, qualified applicants can also access business training resources. You can learn more at va.gov.
Where can I find a disabled veteran small business loan?
One of the most popular sources of funding for disabled veterans in business is the Small Business Administration. The SBA offers Veteran Advantage loans to small businesses that are at least 51% owned by a veteran.
Where is the best place to find government grants for veterans?
GrantWatch is one of the best sites to use when you are searching for government grants for veterans because you can aggregate results from across the country and use filters to find exactly what you're looking for.