How to Set Up a Small Business 401(k)
Learn more about small business 401(k) plans with a how-to guide and a list of popular 401(k) providers. Includes FAQs.
Updated on May 22nd, 2019
The SMB Guide is reader-supported. When you buy through links on our site, we may earn an affiliate commission. Learn more
A small business 401(k), sometimes written as 401k, is a registered retirement plan that all of your employees can participate in. With a 401(k), employees can set aside money for their retirement directly from their paycheck, and employers can make contributions as a portion of the employee's compensation.
A 401(k) is a great way to add value to your employment package by helping employees save for their retirement.
How to Set Up a Small Business 401(k):
1. Pick a provider.
The first step is to pick a bank or qualified financial institution that can set up and administer the 401(k) on behalf of your company. You can create and administer the plan yourself, but this requires much more administration. This burden of administration, however, could be eased by a new Department of Labor rule allowing small businesses to set up retirement associations.
2. Present a written plan.
If you are creating and maintaining the 401(k) internally, you need to create a document that stipulates all of the terms and conditions of your plan. A financial provider will write a plan for you if you outsource the 401(k).
The plan should detail any special features of the 401(k) and how the funds will be allocated.
3. Create a place to hold the assets.
All of the money for your 401(k) plan should be directed to a trust so that it is secure and can only be accessed through the proper channels. Someone in the business should be appointed as a trustee so that they can manage and distribute the funds accordingly.
4. Keep track of contributions.
It is important to track employee and employer contributions. This can all be done as part of your payroll process and will help to ensure accuracy when an employee retires and starts accessing their 401(k) funds.
5. Explain the plan to your employees.
When you hire new employees, you should have a document that outlines the 401(k) plan for them and explains how they can participate. This is sometimes called a summary plan description (SPD).
You can learn more about how to answer your employees 401(k) questions here.
Best Small Business 401(k) Providers:
| Our Rank | Provider Name |
| --- | --- |
| 1. | Vanguard |
| 2. | ADP Retirement Services |
| 3. | |
| 4. | Fidelity |
| 5. | Edward Jones |
| 6. | John Hancock |
| 7. | |
| 8. | Voya Financial |
| 9. | Merrill Edge |
| 10. | Human Interest |
FAQs:
What kind of small business 401k fees do providers charge?
Fees vary by provider, but they are generally charged in one of four ways:
Asset-based: Fees are charged as a percentage of the total assets in the plan.
Per-person: The expenses are changed based on the number of participants in the plan.
Transaction-based: Fees are changed based on the volume of transactions.
Flat rate: The same rate is charged on a monthly or annual basis by the provider.
What is the best type of 401(k) for small business with less than 10 employees?
One of the most popular business 401(k) plans is a SIMPLE 401(k). A SIMPLE 401(k) can be used by any business with fewer than 100 employees, making it one of the most practical small business 401(k) options. With this plan, employers must match up to 3% of an employee's contribution, or contribute up to 2% of every employee's wages.
What is the best 401(k) for small business owners?
The Solo 401(k) plan is designed for business owners who have no employees. This is a great option if you own and operate your own business.
Do small business retirement plans help with employee retention?
Small business 401(k) plans and other retirement and pension options encourage employees to remain loyal to companies because it is in their long-term interest. Even if your employees have similar job opportunities elsewhere, they are more likely to stay if they feel that you are making an investment in their future.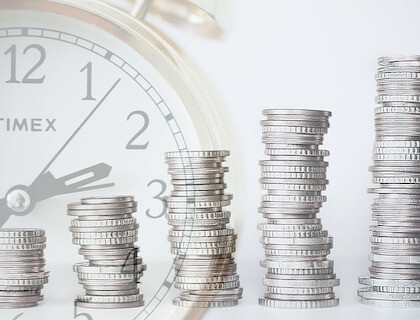 Best 401(k) plans for small businesses:
Vanguard.
ADP Retirement Services.
Fidelity.
Edward Jones.
John Hancock.
Voya Financial.