Skype for Business Reviews, Pricing Info, and FAQs
Read about Skype for business and find customer reviews, ratings, pricing information and frequently asked questions.
Updated on August 13th, 2020
The SMB Guide is reader-supported. When you buy through links on our site, we may earn an affiliate commission. Learn more
Skype for Business is Skype's business software that includes features like video conferencing, VoIP phone calling, and a chat/messenger app. Businesses can use Skype for Business to communicate internally and externally on one site or from a variety of locations.
Also Consider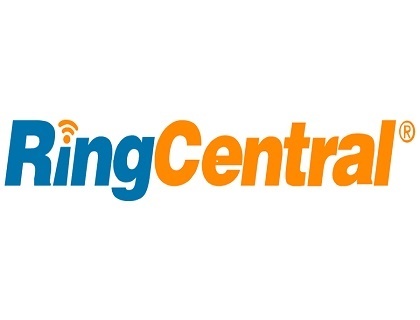 Video Conferencing, VoIP, Phone System, Fax and more.
Get a Quote
Free trail available.
No contract required.
Get unlimited video meetings, conference calls, and phone calls.
Pricing:
| Plan Name | Monthly Price |
| --- | --- |
| Online Plan 1 | $2.00 per user |
| Online Plan 2 | $5.50 per user |
| Office 365 Business Essentials | $5.00 per user |
| Office 365 Business Premium | $12.50 per user |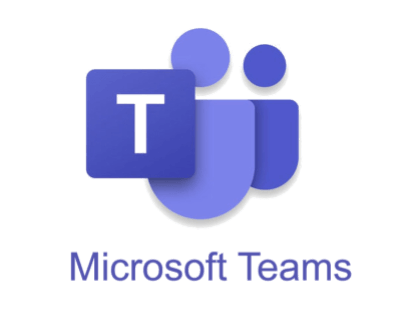 Review:
Pros: Excellent video and audio quality.
Cons: Extra cost for voicemail and landline call features.
Bottomline: Fantastic platform to effectively manage business communication processes.
News & Activity:
| Date | News or Activity |
| --- | --- |
| April 30, 2019 | |
FAQs:
Is Skype free for business?
Yes, Skype is free for any Windows account holder. However, Skype for Business is much more compatible with larger businesses. Skype can only include up to 25 users, whereas Skype for Business includes 250 users.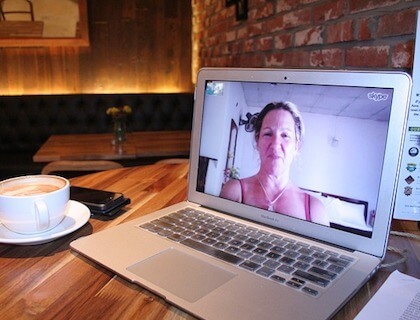 What is the difference between Skype and Skype for Business?
Skype is free and has limited features, but Skype for Business can facilitate up to 250 participants and is built to be fully integrated with other Office 365 products from Microsoft.
How do I get Skype for Business?
Sign in to your Office 365 account at office.com
Select the Settings icon in the right corner of your screen.
Click the Office 365 link under "My app" settings.
Select "Install" to download Skype for Business.
Choose "Run" to start the download
Click "Yes" to confirm.
Note: If you don't see Skype for Business listed under "My Apps", check with your admin, or install Skype for Business for Office 365 ProPlus.
What is the price range for Skype for Business software?
Skype for Business is free for up to 25 users. After that, prices range from $2.00 to $12.50 per user per month.
Where can I find the Skype for Business Mac edition?
You can get the Skype for Business download for Apple computers by selecting it from the product list in the microsoft.com download center.
Is the Skype for Business mobile app free?
You can download the Skype for Business mobile app for free on any iOS or Android device. However, you still need to have a Microsoft Skype account to be able to use the app.
How do I use the Skype for Business share screen?
If you want to share your screen with other participants in the call, just click the monitor icon at the bottom of the Skype for Business web app window.
What are some alternatives to Skype for Business?
What is Skype for Business Lync?
Lync is actually the name of Microsoft's old business video conferencing product. Skype for Business has more features than the old Lync product and enhances communication between employees with chat and screen sharing features.
Is there a Skype for Business recording feature?
You can record Skype for Business video conferencing sessions for playback to other employees or to take notes on a conversation. The feature is built into the program and you can turn it on at any point during the call.
Are there Skype for Business emoticons?
You can use emoticons in the chat window just like you would with the basic Skype program. New emoticons are added periodically with the Skype for Business update.
Is Skype for Business included in Microsoft Office 365?
The Skype for Business/Office 365 bundle means that if you have already purchased Office 365, Skype for Business Cloud PBX is one of the tools that you have available to you.
How long does the Skype for Business setup take?
You can set up Skype for Business online or on your computer through Office 365 in just a few minutes. The installation process is simple and straightforward.
Does Skype for Business need to run on my local server?
No, Skype runs on its own server through the cloud. The Skype server is what facilitates your communication through the software.
Is Skype for Business better than Skype?
It depends if you have a business. While Skype is free, Skype for Business allows you to add 250 people to online conferences, offers enterprise-grade security and employee management tools, and is integrated into your Office apps.