Sherman Bridge Lending Reviews
Learn more about Sherman Bridge Lending's hard money loans. Includes information on loans, features, and frequently asked questions.
Updated on November 18th, 2019
The SMB Guide is reader-supported. When you buy through links on our site, we may earn an affiliate commission. Learn more
Sherman Bridge Lending is a hard money lender that offers hard money loans for real estate flippers and rental property loans for landlords. Sherman Bridge Lending focuses on being a partner in the purchase of distressed single-family residential properties.
Loan Rates:
Sherman Bridge Lending states that they offer smaller down payments and lower interest rates than their competitors but do not offer much information on their rates and fees on their website. You can use their loan calculator to determine your rates in 30 seconds.
Loan Details:
| | |
| --- | --- |
| After Repair Value (ARV) | Up to 70% but not exceeding 85% of the purchase price plus 85% of the repairs costs. |
| Loan Amount | $50,000 - $1,000,000 |
| Terms | Up to 30 years, and the loan can be repaid at any time. |
| Fees | Origination fees and processing fees, which differ depending on the loan type. |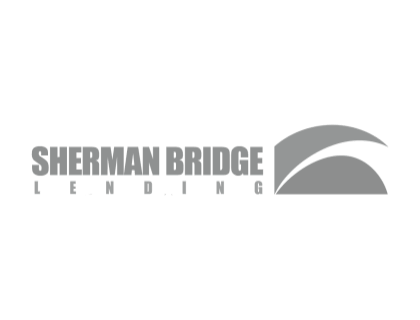 Review:
Pros: Offer low rates and high loan-to-value (LTV) ratios.
Cons: Requires a minimum credit score of 600 plus a minimum of $30,000 in liquid assets, and is not available to first-time homebuyers.
Bottomline: Sherman Bridge Lending offers a quick application process and fast closing time with competitive rates.
Key Information:
| | |
| --- | --- |
| CEO | |
| Founded | 2009 |
| Headquarters | Irving, Texas |
| Number of employees | 51 - 200 |
| Contact number | 1 (855) 747-0914 |
| Website | |
FAQs:
What would prevent me from qualifying for a loan from Sherman Bridge Lending?
Sherman Bridge Lending will not sign a loan contract if you have filed for bankruptcy within the last 24 months, if you have a credit score lower than 600, or if you have insufficient liquid assets.
What types of properties does Sherman Bridge Lending loan on?
Sherman Bridge Lending only offers loans on single-family residential properties that are detached and below market value. The borrower should be looking to become a landlord or to rehab the property and sell it for a profit.
Can an LLC apply for a hard money or portfolio loan?
Yes. Sherman Bridge Lending requires that loans be issued to an LLC.
What areas does Sherman Bridge Lending service?
Alabama.
California.
Colorado.
Florida.
Georgia.
Kentucky.
Maryland.
New Jersey.
North Carolina.
Ohio.
Oklahoma.
Pennsylvania.
Tennessee.
Texas.
Virginia.
Wisconsin.
How can I calculate my loan amount?
Sherman Bridge Lending calculates loan amounts through appraisals. The appraiser will assign an After Repair Value (ARV) to the property and Sherman Bridge Lending will loan up to 70% of the ARV, not exceeding 85% of the purchase price plus 85% of the costs for repairs. Some loan products offered to landlords will not require a down payment and could be up to 100%.
What are some Sherman Bridge Lending alternatives?