SBA Loans: The 2019 Quick Reference Guide
Find out more about SBA loans and how your small business can access them through a trusted lender.
Updated on January 2nd, 2019
Small Business Administration loans are regulated by the Small Business Administration and exist to help companies with limited financial alternatives access funding at low-interest rates through federally backed lending.
Top 5 SBA Loan Banks in 2019:
| Lender | Average Loan Amount | Maximum Amount |
| --- | --- | --- |
| Wells Fargo | $298,550 | $6,500,000 |
| JP Morgan Chase | $203,635 | $5,000,000+ |
| Huntington National Bank | $185,237 | $5,000,000 |
| Live Oak Bank | $1,292,453 | $5,000,000 |
| TD Bank | $142,948 | $5,500,000 |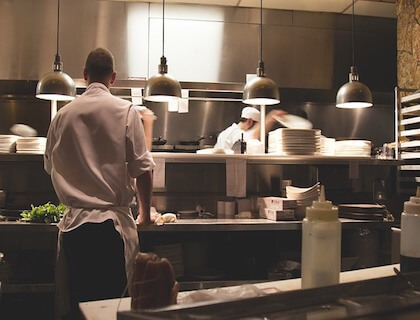 Common businesses that benefit from SBA lending:
Restaurants.
General contractors.
Landscaping services.
Trucking/Logistics businesses.
Medical specialist offices.
Automotive repair shops.
Beauty salons.
Hotels.
SBA Loan FAQs:
What is an SBA loan? How do SBA loans work?
SBA business loans, also known as small business association loans, are made possible by the federal government. However, you don't go to the government for the loan. The loan is obtained through a bank or another financial institution, but SBA guaranteed loans are backed by the government. This gives the lender more security. SBA financing is perfect for small businesses who cannot continue to operate or expand without additional funds.
Who can qualify for an SBA small business loan?
The needs of your business may be unique, but SBA loans are designed for small businesses in any industry that need capital but are unable to qualify for traditional financing. Whether your business needs to invest in real estate, new technology or a larger workforce, an SBA loan might be able to help you take the next step. For more information on small business loans, check out our article on the best lenders and loans for 2018.
What is a 7a loan?
The 7a loan program is one of the SBA's most popular loans. Repayment can be made monthly to your bank, and you can qualify for up to $5,000,000 in loan funding. This is ideal for a new small business that doesn't have the cash flow history to justify a traditional loan with their financial institution.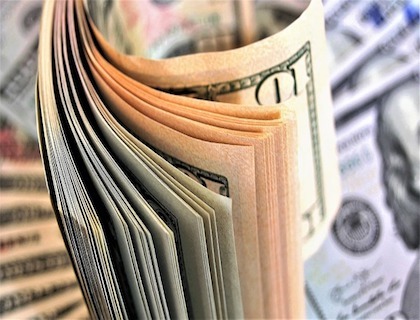 The 6 different types of SBA loans:
| Loan Type | Purpose |
| --- | --- |
| SBA Micro Loan | Small capital loan of up to $50K. |
| SBA Export Loan | To finance business exports. |
| SBA 7a Loan | Working capital up to $5,000,000 for small businesses. |
| SBA Disaster Loan | For businesses that have been affected by a natural disaster. |
| SBA CAP Loan | For companies seeking a line of credit that can be used frequently. |
| SBA 504 Loan | Loans toward the purchase of commercial real estate. |
Are SBA loans hard to get?
Not everyone gets approved for an SBA loan and it will certainly take time for you to file the application and negotiate with your lender. Even with the SBA backing, many banks are reluctant to lend to small businesses with a poor credit score or companies that have very little financial history to prove their sustainability. Your business has a greater likelihood of being approved if it can put down 15-20% in cash against the loan.
What is an SBA express loan application?
It can take quite a while to complete the SBA loan process, but there is an alternative if your business needs a quick injection of capital. An SBA express loan is a fast-tracked application process whereby the lender will respond to your application within 36 hours. This may help you meet demanding financial deadlines. However, keep in mind the SBA loan rates might not be as favorable under such conditions.
My business is facing financial difficulty. Can I get an SBA disaster loan?
If your business has been affected by a natural disaster such as a hurricane or a flood, then you may be able to qualify for an SBA disaster loan. There's no guarantee that you will meet all of the criteria, but these loans exist to help small businesses recover after a disaster strikes. You could qualify for a loan to replace or repair physical business property, or a loan to supplement a loss of income due to an economic downturn in your area as a result of a disaster. Small business administration SBA loans may be the solution in your time of crisis. You should contact your lender for more information and to find out if you qualify.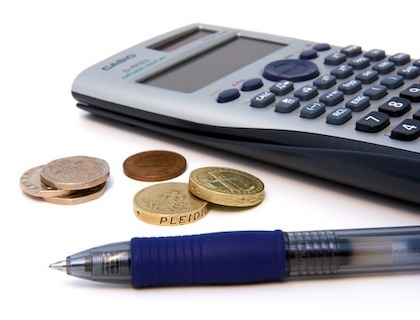 How an SBA loan is calculated:
The amount of the loan your business is seeking.

The interest rate. Maximum rates are determined by the SBA, but your lender may offer a lower rate.

The SBA fee, which is paid up front by the lender and paid back by the borrower as a portion of the loan.
What are the SBA loan requirements and credit score that I must meet in order to qualify?
Each lender may have their own unique requirements, but the Small Business Administration requires the following of any borrower seeking a loan:
Be a for-profit business.
Do business in the U.S.
Have invested equity.
Exhaust all other financing options.
How can my business obtain an SBA loan?
The SBA loan definition states that these loans are exclusively for small businesses. Determine how much funding you need and what it will be used for. Having these details worked out in advance will show a potential lender that you are ready to put the loan to good use. After you have established a plan, shop around with several qualified SBA lenders to find the best possible rate. You may even be able to consult the financial institution that your business is already working with since it's likely that you have a pre-existing relationship with them.
Are there SBA small business loans for minorities?
The SBA loan program is open to applicants from every demographic, but there are some lenders who offer SBA loans specifically for women and veterans in business. For example, the SBA loan for veterans allows military veterans to access up to $350,000 in loan funding with zero upfront fees. The SBA started this initiative as a way to support veterans who own and operate small businesses.