Best Restaurant Business Loans for 2023
Learn more about restaurant business loans with a list of financial institutions, loan amounts, and frequently asked questions.
Updated on January 6th, 2023
The SMB Guide is reader-supported. When you buy through links on our site, we may earn an affiliate commission. Learn more
Restaurant business loans can help restaurant owners start their restaurant business or expand by hiring more employees or paying for renovations to their space.
With the right small business loan, you could start a brand new restaurant or inject some life into your existing business. Some financial institutions offer restaurant loan products that are designed to help you meet the unique challenges of the competitive food service industry.
Read More:
How to Start a Restaurant - Find out what you need to know about opening your own restaurant.
Restaurant POS Software - Learn more about the best restaurant POS systems.
Free Restaurant POS Software - Read more about free restaurant POS software options.
Why We Chose Kabbage:
Kabbage provides quick and easy access to funding through an automated lending platform. You can expect an easy online application process and can be approved and funded within days.
Kabbage is also available to business owners with a less than stellar credit score. Loan rates and terms are straightforward and there are no prepayment fees with 6- and 12-month loans.
To learn more about other providers of small business loans, be sure to read our guide to small business lenders and loans.
Things to Consider When Evaluating Restaurant Business Loans:
Determine the loan amount and type that will meet your business needs. Do you need a long or short-term loan?
There are two main types of lenders: Traditional and non-traditional lenders. Traditional lenders, such as banks, generally offer better rates than non-traditional lenders but also have more stringent qualification requirements.
Make sure you fully understand all the rates, fees, and terms before making a final decision.
Best Restaurant Business Loan Providers:
| Our Rank | Loan Provider | Loan Amount | Review |
| --- | --- | --- | --- |
| 1. | | $500 - $250,00 | Automated lending platform that provides businesses with quick and easy access to small amounts of funding. |
| 2. | | $0 - $500,000 | Offers term loans and lines of credit at high rates but has looser qualification requirements than traditional lenders |
| 3. | | $10,000 - $250,000 | Has an easy online application process, is open to low-credit borrowers, and provides fast funding. |
| 4. | | $100,000 | A direct online lender that offers large amounts and competitive rates. Ideal for franchise funding. |
| 5. | | $5,000 - $1,000,000 | Offers fast, unsecured restaurant loans and financing at fixed interest rates. |
| 6. | Citizens Bank | $0 - $150,000 | Offers a variety of business loan products, including SBA loan programs. Only available in 11 states. |
| 7. | Credibility Capital | $10,000 - $400,000 | A lending platform that matches businesses with institutional investors. Has stringent qualification requirements. |
| 8. | | $3,000 - $5,000,000 | Business loan brokers with a large network of lenders. Easy online application process. |
| 9. | | $30,000 - $350,000 | Specializes in SBA loans but also offer a range of other loan products with flexible repayment options. |
| 10. | StreetShares | $2,000 - $250,000 | Offers fast loans, competitive rates, and no prepayment fees. Open to low-revenue new businesses. |
FAQs:
How do you get a business loan for a restaurant?
Determine what your loan requirements are and start researching different lender options and offers. Evaluate different options against your business needs.
Is it hard to get a loan for a restaurant?
All of the financial institutions listed above will provide loans to new businesses if you can qualify based on their application criteria. This usually has a lot to do with your credit score and how much money you already have on hand.
Are there any special restrictions for restaurant loans?
The terms and restrictions of a loan vary by lender, but many lenders do require you to put up part of your business as collateral if you are taking out a large loan. This collateral is the lender's insurance in case your business defaults on the loan.
Is there a lender that specializes in restaurant franchise funding?
Apple Pie Capital, one of the lenders listed in the table above, specializes in funding franchises and franchisees in the restaurant industry. Apple Pie Capital works with franchisees to help their franchises access funding for single or multiple locations.
Can I get restaurant funding without already having a business?
You can still get restaurant loans if you need start-up capital, but the interest rates are generally higher because the loan is seen as being high risk. In addition, you may need to use equipment or existing real estate as collateral on the loan.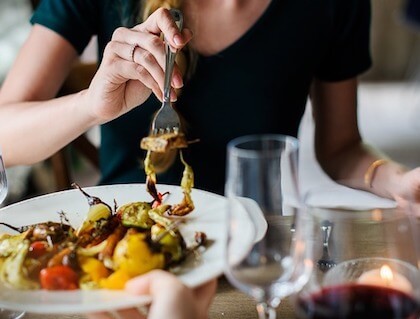 What is restaurant lending?
Restaurant lending is a type of small business financing that deals exclusively with restaurants. The cost of opening or expanding a restaurant can be very high, so restaurant owners usually need to turn to institutional lenders for help.
How long are the terms for small business loans for restaurants?
Small business restaurant loans can be anywhere from under 18 months all of the way up to ten years. The length of the loan depends on the size and purpose of the loan.