Progressive Reviews
Learn more about Progressive insurance for SMBs. Includes Progressive business insurance pricing, company info, reviews, and FAQs.
Updated on June 28th, 2019
The SMB Guide is reader-supported. When you buy through links on our site, we may earn an affiliate commission. Learn more
Pricing:
| Plan Name | Average Cost |
| --- | --- |
| Workers' Compensation | $192.00 /mo. |
| Business Owners' Policy (BOP) | $61.00 /mo. |
| General Liability | $52.00 /mo. |
| Professional Liability | $50.00 /mo. |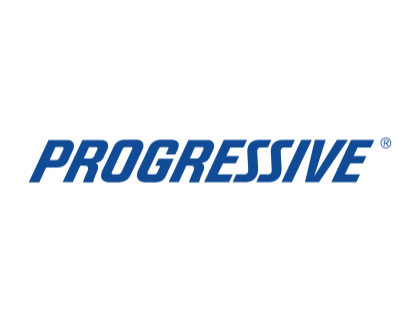 Review:
Pros: Policy bundles, reasonable rates, discounts for drivers, excellent customer service.
Cons: Discounts not available in some states.
Bottomline: Wide range of insurance products available at competitive rates.
Key Information:
| | |
| --- | --- |
| Co-Founders | Joseph Lewis, Jack Green |
| Founded | 1937 |
| Headquarters | Mayfield, OH |
| Number of Employees | 33,000 |
| CEO | |
| Address | The Progressive Corporation, 6300 Wilson Mills Road, Mayfield Village, OH, 44143 |
| Phone Number | +1 888-806-9598 |
| Website | |
Reviews:
| Source | Review |
| --- | --- |
| | I've had Progressive policies for Auto/Motorcycle/Rent/Home for the past 20 years. Never had a single issue. I've made two claims to date - both auto related. One at fault, one not at fault - no issues with either claim. |
| | I've had Progressive for about 5 and I'm happy with them. They have online chat assistance 24/7, and always mail out documents quickly. They even got me a refund on my premium in a timely manner and didn't make me jump through a million hoops. Husband got rear-ended last year by some kid in a massive truck. We got his info but when the insurance guy reached out the kid dodged his calls. Progressive went and filed a claim against his insurance anyway, got us a full repair + a rental. Our only out of pocket cost was $30 for gas to refill the rental. |
| | I've been with Progressive for almost 3 years and had to use them once when I got my car broken into. Very professional and easy to work with. Just paid my $500 deductible and everything was covered and replaced with OEM (I drive a Jetta). My rate dropped $120 when I bundled my auto insurance with my finance so I'll probably stick with them for awhile.I couldn't get a cheaper rate with Liberty Mutual even with my alma mater discount and Geico with some other discounts I had so, Progressive it is. |
| | I've had Progressive for 10 years without issue and they consistently have the lowest rates in my area. They went to bat for me when the at fault party's insurance was jerking me around with my car and got it sorted right away. They also have my home policy and again, no complaints. |
| | Every six months I get a quote from progressive and Geico and I go with the company that is cheaper. Started off with Geico, but this last cycle progressive beat them by alot. So now Im with Progressive. It's totally worth auditing your insurance coverage every time it's up for renewal. Takes 20 minutes and can save you some serious cash. |
| | I have had Progressive for almost 20 years now. 15 years ago during a winter drive I lost control around a curve and hit a tree. It was a Sunday. I called them up same day and an adjuster was at my house within an hour. ON A SUNDAY. He set me up at the repair shop that Monday, took care of everything. Needless to say, Progressive won my business for life that day. Exceptional customer service. |
| | I've had Progressive for 9 years and never had an issue. I've had a few comp claims that they addressed and fixed quickly. |
FAQs:
How do I chat with Progressive?
Log in to your account and email or chat with a Progressive agent. Alternatively, you can call support at 1-800-776-4737.
Learn more about Progressive's key information.
Is Progressive a good insurance company?
It depends on your insurance needs. However, Progressive is one of the largest insurers in the U.S. The company offers different insurance coverage at competitive rates.
How do I check my Progressive insurance policy?
Log in to your Progressive policy.
Go to the documents section.
View, download, mail or fax the documents you need.
Options include your insurance ID card, verification of insurance, declarations page and more.
Learn more about Progressive.
Can you pay Progressive insurance with a credit card?
Yes, you can pay through credit card and PayPal.
What do I need to consider when choosing Progressive insurance?
Progressive offers policy bundles, reasonable rates, and discounts for drivers. However, discounts are not available nationwide.
What is the price range for Progressive small business insurance?
According to Progressive, the national average cost of a new 12-month business insurance policy in 2017 ranged from $50.00 a month for professional liability to $192.00 a month for workers' compensation. However, the total cost depends on the type of policy you require.
See the full Progressive pricing table.
What is the Progressive Advantage Business Program?
The Progressive Insurance Group commercial advantage program offers several insurance plans to protect your business from financial damages resulting from accidents and property damage to workers compensation claims, professional error, and other risks. The program provides accurate coverage to minimize the negative impact of any claims against your business.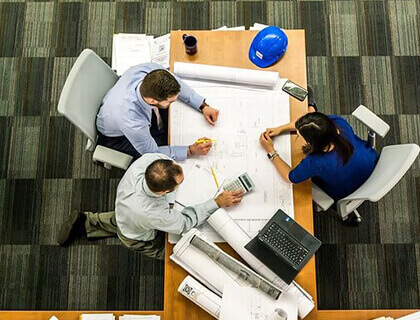 How many Progressive Commercial insurance options are there?
Progressive offers 4 commercial insurance options, including Progressive Workers Comp, Progressive General Liability insurance, Progressive Professional Liability insurance, and the Business Owners' Policy.
How can I get a Progressive Insurance quote?
You can obtain a Progressive quote quickly and easily by applying online.
How do I file Progressive claims?
You can file a claim via the Progressive App, online or by calling 1 (800) 776-4737 to report a claim.
What other insurance products does Progressive offer?
Progressive Auto insurance (a.k.a Progressive Car insurance).
Progressive Home insurance.
Progressive Renters insurance.
Progressive Life insurance.
Progressive Roadside assistance.
How can I find a Progressive agent near me?
Go to the Progressive insurance website and click "Find An Insurance Agent" on the homepage and type in your zip code.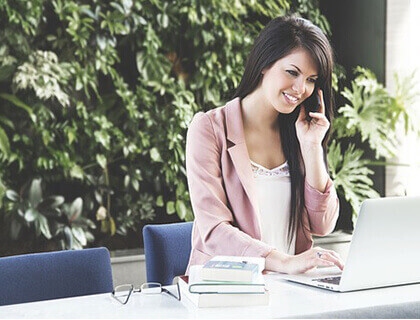 How do I get in touch with the Progressive customer service team?
You can contact Progressive insurance customer service via phone or online. The Progressive insurance phone number is 1 (888) 806-9598.
Who is Flo from Progressive?
Flo is a fictional salesperson who appeared in over 100 Progressive commercials since 2008. The character is portrayed by actress and comedienne, Stephanie Courtney.
Are there any insurance companies near me?
For other business insurance options, be sure to read our 2018 Guide to Small Business Insurance.
Can you suggest some alternative sites to Progressive?