PNC Bank Reviews
Learn more about PNC Bank for small businesses. Includes customer reviews, pricing, key information, and frequently asked questions.
Updated on November 18th, 2019
The SMB Guide is reader-supported. When you buy through links on our site, we may earn an affiliate commission. Learn more
PNC Bank is a financial institution that allows for high transaction volumes and operates in 19 states. Services include business checking and savings accounts, credit cards, and lending solutions.
Business Account Features:
| Account Type | Free Monthly Transactions | Monthly Service | Minimum Daily Balance |
| --- | --- | --- | --- |
| Business Checking | 150 | $10.00 | $500.00 |
| Business Checking Plus | 500 | $20.00 | $5,000.00 |
| Treasury Enterprise Plan | 2,500 | $50.00 | $30,000.00 |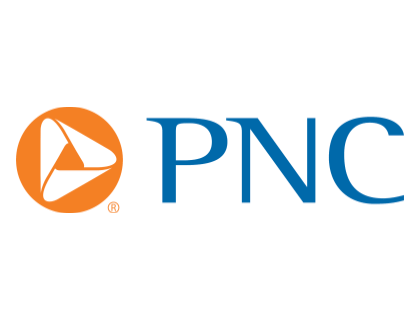 Review:
Pros: Waive your monthly fees if you maintain the stipulated deposit. Online & mobile banking available.
Cons: Lower returns than competitors.
Bottomline: With a variety of business checking accounts, PNC Bank is a good option for high transaction volumes.
Key Information:
| | |
| --- | --- |
| Founded | 1852 |
| Headquarters | Pittsburgh, Pennsylvania |
| Number of Employees | 10,001 |
| President/CEO | |
| Address | 300 5th Ave, Pittsburgh, PA 15222 |
| Phone number | 1 (877) 287-2654 |
| Website | |
Reviews:
| Source | Review |
| --- | --- |
| | Worst banking experience EVER!! We have dealt with the Groveland Florida bank and the IRA department in Pittsburgh, Pennsylvania for approximately 2 months trying to take care of what should have been a simple transaction for my elderly mother. I do not recommend PNC bank. I have also escalated this problem 2 times to their resolution department to no avail. We found out today the issue still hasn't been resolved. |
| | I'd recommend PNC Bank if you plan on keeping at least $5,000 in your checking account. Free use of any ATM and reimbursement of all ATM fees when using ATMs at different banks. |
| | I have PNC, and I like them. Their Virtual Wallet account might work for the setup you have - the Virtual Wallet comes with a Spend (checking), Reserve (secondary checking), and Growth (savings). While their savings doesn't really give me any real amount of interest, I have never had a problem and really like how easy it is to transfer between accounts and the mobile app. The experiences I've had with their customer service have been positive. I believe there is a fee for the account, but it is waived automatically if you have a minimum $500 average balance between your Spend and Reserve, or if you have direct deposit in excess of $500/mo, so I would figure out if that would work for you, because it's $7/mo otherwise. The biggest downside is that they do not reimburse for out-of-network ATM fees AFAIK, but that has never been an issue for me as I very rarely use ATMs. |
| | I only have good things to say about PNC. I switched to them while I was in college and having issues with KeyBank. I've been a proud PNC customer since 2010. I highly recommend the Virtual Wallet account. The web interface is amazing, and will show you where you are spending your money with your debt card (and PNC credit card, if you decide to get one). I have never been charged a fee (other than a couple overdraft fees, but they were only $12.50) for 'account maintenance.' Depending on your employer, you may qualify for 'Workplace Banking' that waives the fees associated with the Virtual Wallet w/ Performance Spend. I believe the standard checking (not the virtual wallet) charges fees if you don't maintain a certain balance, or have so much $$ in direct deposits. Every time I have gone to a branch or call them, it has been a positive experience. They have US-based customer service, and have always been friendly. As others have said, they don't have competitive rates on their savings account, so I'd recommend getting one with Ally or Capital One 360. But the 'growth' account is nice to have at least a couple hundred dollars of savings in there for more immediate needs (I use it for car repairs, or annual costs. My main 'e-fund' is with Ally). |
| | We've been with PNC for personal and business for two years and have had zero problems with them. We qualify for relationship rates because of our balances, which probably skews my opinion, but our local branch is really excellent. For example, when my wife was in the hospital before our daughter was born one of the bankers actually drove 20 miles to the hospital so we could sign the paperwork to close on our home equity line of credit. That particular banker still asks about our daughter every time I drop into the branch. |
FAQs:
What does PNC Bank mean?
PNC Bank was titled based on a merger between Pittsburgh National Corporation and Provident National Corporation, both of which could be abbreviated to "PNC".
What is needed to open a PNC bank account?
Your business's tax identification number.
A valid e-mail address if applying online.
Two forms of ID.
Documents verifying your business's registration.
Is PNC Bank a national bank?
PNC Bank is a regional financial institution headquartered in Pittsburgh, Pennsylvania.
Who is the owner of PNC Bank?
PNC Bank is owned by PNC Financial Services Group, Inc.
Is PNC better than Chase?
Both PNC and Chase offer variable interest rates, as well as thousands of branches and ATMs across the country. However, Chase has higher monthly checking fees.
How much money do you need to open a PNC bank account?
You will need a deposit of $100.00 to open a business checking account.
What are some PNC Bank alternatives?